Sarjapura Town, Bengaluru: The Lions Club, Sarjapur Town is known for its social concern and philanthropic activities. Along similar lines, the Lions Club, Sarjapura Town, District 317E in association with Confident Atik Apartment Sompura, Sarjapura, Bengaluru conducted a free blood donation drive and free health check-up done in their Clubhouse under the leadership of President Lion, Mrs. Puja Chandra on Saturday, 10 November 2022.
Full Story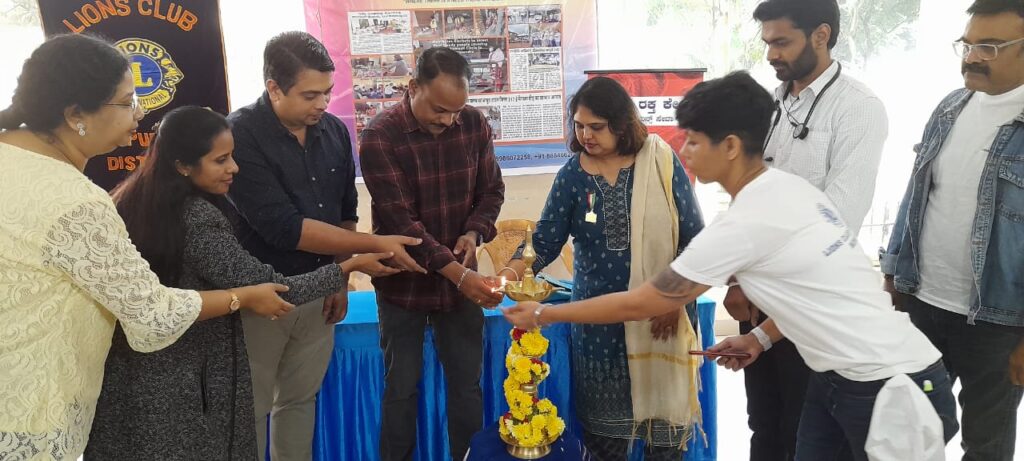 As the health situation gets better in the city, the Lions Club, Sarjapura Town gears up to make it better for the people in the region. This camp conducted on Saturday was coordinated by Lions Club Sarjapura Town Member Lion Anupama Singha Roy with Confident Atik Apartment Association.
Lion Dr. Chetan, a Dentist in the Sarjapura area gave a free consultation. Along with this, free toothpaste distribution was done to all patients. City Lab from Abbya Circle, Sarjapura conducted BP, Blood Sugar, oximeter, and GRB tests free for all Security guards, housekeeping staff, and of course the children and residents of the apartment.
Lion Swathi Sakhti Swaroop, the club director took a free Yoga consultation.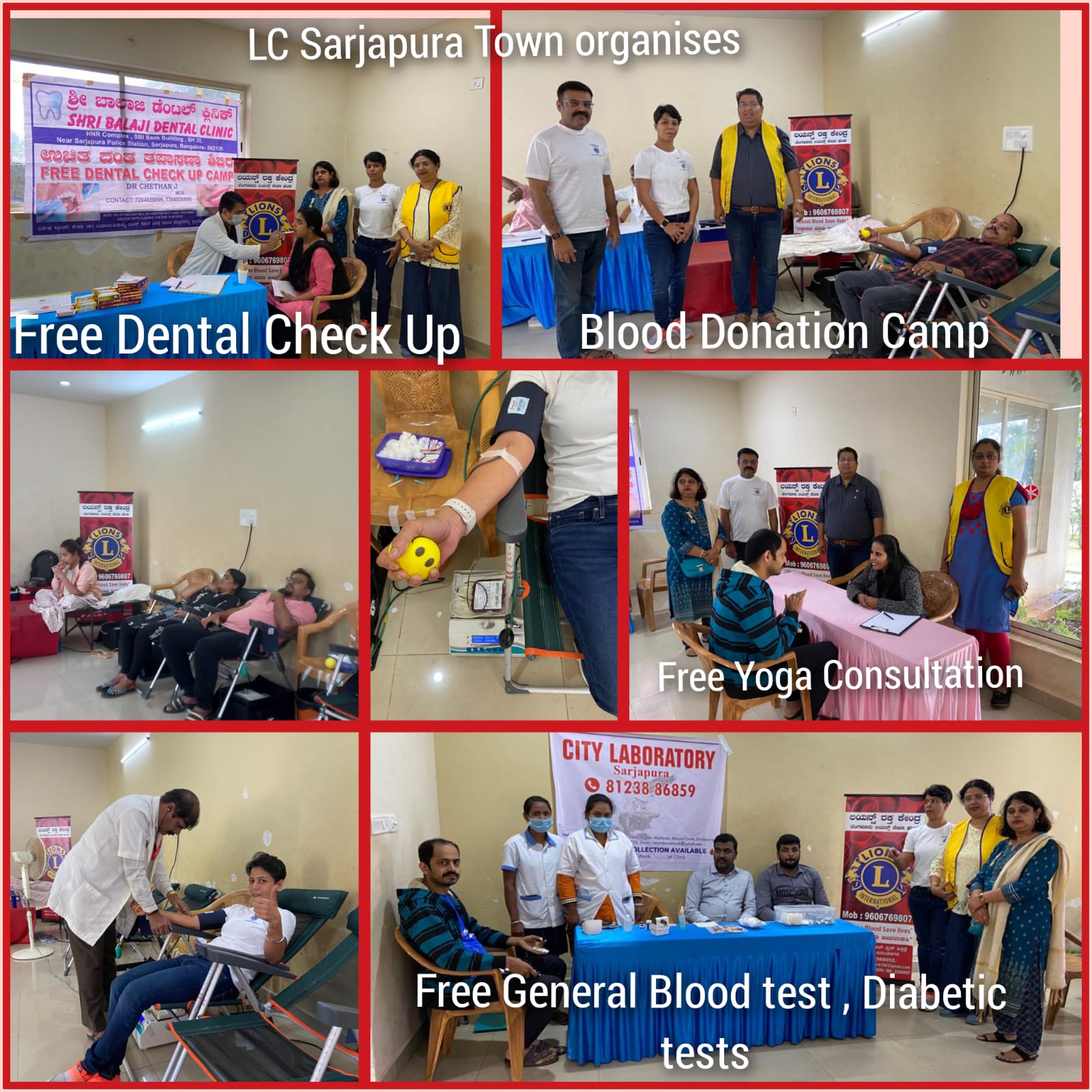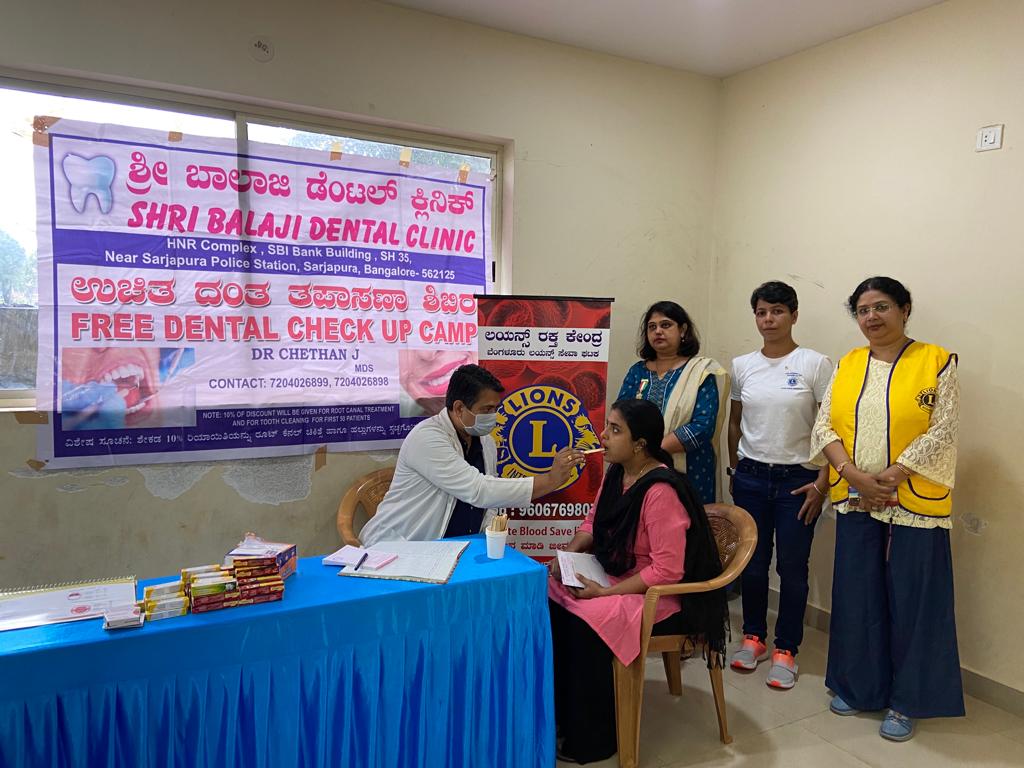 From Lions Club Sarjapura Town available members were Lion Puja Chandra- President, 1st Vice President- Lion Suparna Chatterjee, 2nd Vice President- Lion Pradeep Khuman, Lion Rupesh Chandra- Treasure of the Club, Club Chairperson Membership – Lion Sandhya G, Joint Secretary – Lion Anupama Singha Roy, Chairperson Service – Lion Dr. Chetan, Club Director Lion Swathi Swaroop.
From Confident Association President- Shijil, Secretary – Sobith, and Rahul – Committee Members along with lots of children, and residents joined this drive.
All in all, it was a very successful drive, and the Lions Club, Sarjapura Town aims to replicate this kind of drive again and again.
Who is Mrs. Puja Chandra?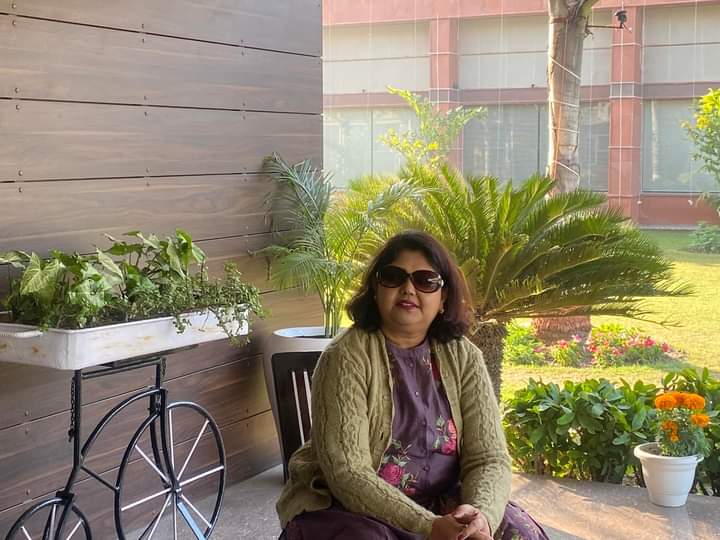 A woman of substance, a family person, an animal lover, an entrepreneur, skilled at analyzing political climate and determining action, an aficionado for raising funds for the lower strata of society, energetic and a visionary
She has 10+ experience in corporate working with big names like Capgemini, Accenture, TCS, and Infosys, Puja has come a long way doing pro-bono work throughout her career.
She is the President of Lions Club Sarjapura Town and a State President of Kadam Karnataka.
Puja is the director of TekZenith Solutions which is a Bangalore-based organization. TekZenith Solutions in the field of tech solutions offer an array of solutions like Website Design, Mobile Application development, among others.