A LinkedIn user on Tuesday shared his two cents on the current chaotic situation in Bengaluru, triggering thought-provoking debates after the post went viral on social media.
Kunwar Raj's opinion on Gurgaon being the next city for startups went viral on LinkedIn and received mixed reactions. This followed after the aftermath of record-breaking torrential rains in Bangalore which halted daily life and questioned the government's capability of developing sustainable cities.
Gurgaon-India's next silicon valley?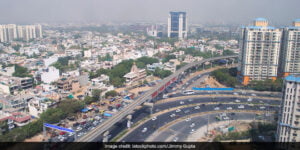 The second largest IT hub in the country, Gurgaon leads the way for financial and banking services despite not being one of those sprawling megacities like Bangalore, whose administration currently face flak for encroaching sensitive ecological zones in the name of development.
"Traffic is very manageable if you live in Gurgaon. If you're traveling from Delhi then it is bad during office hours but not as bad as Bangalore," his post read.
"You can book cabs much more easily, metro connectivity is better. I feel housing and societies are also much better," he added.
For those who every day, spend hours stuck in Bangalore's brain-numbing traffic jams, Kunwar's glimpse of a better future would sound pleasant,
however, Bangaloreans thought differently.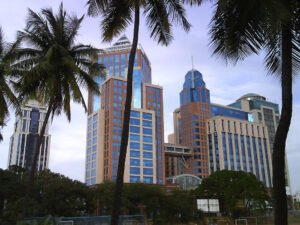 "Found an article to highlight Gurgaon's situation during rains….kindly check the facts before putting any comparisons…actually bad infrastructure situation is the same for many metro cities…we hear similar news for Mumbai too in the months of June-July… hope govt will start taking concrete steps towards development," a LinkedIn user added.
"Discussion on cities which one is best does not make sense in this forum… every metro city has its pros and cons, it's up to an individual….preferences where he /she would like to pursue based on opportunities needs other factors, any day I bet on two-tier cities development let it be Nagpur, Vijayawada, Indore, Coimbatore, etc." another user added
"And this is just a natural calamity, happens with every other city and at that point, we pray for their safety, and why so much hatred for Bangalore? #nammabengaluru wrote another user, offended by Kunwar's post
Would you give up Namma Bengaluru for Gurgaon?