Prepare for a mindblowing cinematic experience as 'Leo,' the much-anticipated Indian Tamil-language action thriller, is gearing up for a global theatrical release on October 19, 2023. Directed by Lokesh Kanagaraj and co-written by Rathna Kumar and Deeraj Vaidy, 'Leo' features a powerhouse cast including Vijay, Trisha, Sanjay Dutt, Arjun Sarja, Gautham Vasudev Menon, Mansoor Ali Khan, and Mysskin. 
Backed by Seven Screen Studio and co-produced by Jagadish Palanisamy, this cinematic spectacle is set to dazzle audiences with a budget ranging from ₹250–300 crore and will be available in both standard and IMAX formats.
Here  are some lesser-known facts about the film:
'Leo' marks not only the 67th film of Thalapathy Vijay but also a significant milestone for the lead actress, Trisha. This collaboration will be the fifth time that these two talented actors share the screen, adding to the film's already considerable star power.
The excitement surrounding 'Leo' reached new heights with the release of its trailer. In less than an hour, the trailer garnered a staggering 532K likes on YouTube, setting a new record for anticipation and fan engagement.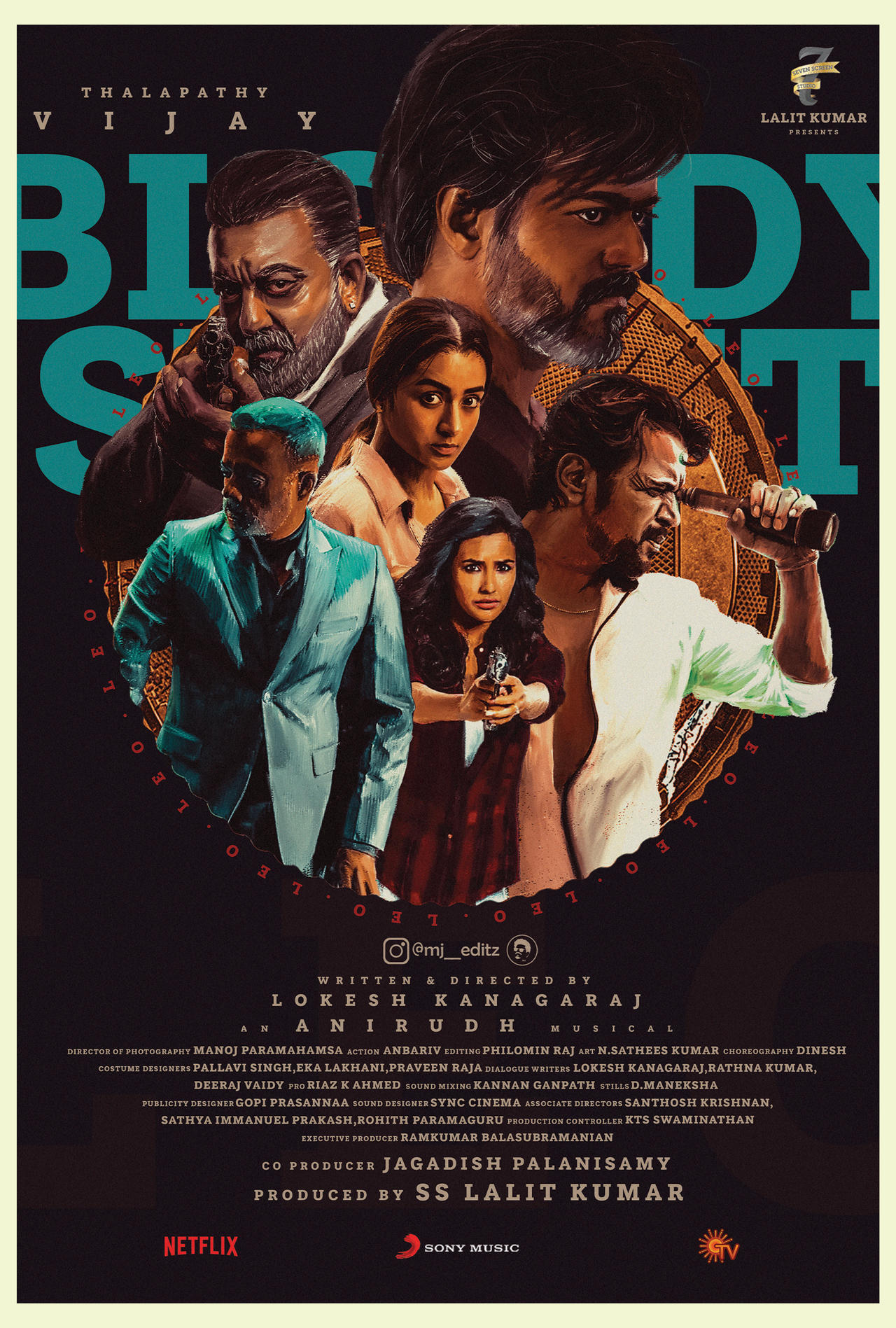 Speculations have been rife that 'Leo' draws inspiration from David Cronenberg's 'A History of Violence.' The film explores the life of a former gangster living under a new identity. When a violent incident catapults him into the national spotlight, his elder brother returns, seeking vengeance. However, official confirmations on this inspiration remain elusive.
Besides the prominent names of Thalapathy Vijay and Trisha, 'Leo' boasts a star-studded ensemble. Sanjay Dutt and Arjun Sarja add their charisma to the film, while talents like Gautam Menon, Mysskin, and Priya Anand enhance the cinematic experience. Moreover, there are exciting rumors of Chiyaan Vikram's appearance in a post-credits scene, and Karthi and Kamal Hasan might make cameo appearances.
Film enthusiasts have been speculating that characters in the Loki Universe may be related to sun signs or animals. In this context, 'Leo' represents the lion, 'Rolex' symbolizes the scorpion, 'Vikram' embodies the eagle, and 'Sandhanam' takes on the persona of a snake. An intriguing and symbolic touch to the narrative, isn't it?
'Leo' is not just a creative venture but also a massive financial undertaking. With a budget ranging from ₹250 to ₹300 crore, it's one of the most substantial investments in Tamil cinema. Interestingly, Thalapathy Vijay, who was initially reported to receive ₹120 crore as remuneration, has opted for a revenue-sharing model. He will receive ₹50 crore as an advance, with a significant portion of his earnings tied to the film's profits, showcasing his commitment to the film's success.
Sanjay Dutt's involvement in 'Leo' stemmed from a compelling one-line narration by Loki, impressing the seasoned actor. This underscores the film's intriguing storyline and its ability to draw in acclaimed talent.
According to Indian trade sources, 'Leo' is poised to make history by becoming the first Tamil film to achieve a pre-release recovery of ₹422 crores. This remarkable feat has been made possible through the sale of satellite, digital, music, and theatrical rights, with ₹246 crores already earned from non-theatrical rights alone.