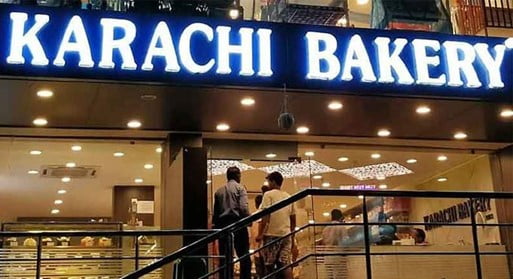 Recently, a video in which a #ShivSena leader named #NitinNandgaonkar was questioning the owner of #KarachiSweets shop in Bandra West, surfaced in internet and went #viral. It was mainly about the Sena leader asking the owner to drop '#Karachi' from the name of the shop. "You have to do it, we are giving you time. Change 'Karachi' to something in Marathi," Nandgaonkar said.
He further added that, "Don't use the name Karachi in Mumbai…humein Karachi naam se takleef hai (we have objection to the name Karachi). Our jawan (died) on Bhai Dooj. Pakistan is a country of terrorists."
Clarifying the situation, #SanjayRaut- the leader of Shiv Sena tweeted on November 19 that,
"#KarachiBakery and #KarachiSweets have been in #Mumbai for the last 60 years. They have nothing to do with #Pakistan. It makes no sense to ask for changing their names now. The demand for changing their name is not Shiv Sena's official stance."
According to #THEWEEK's report, the #AamAadmiParty had, in a statement, hit out at the Shiv Sena over its worker '#threatening' the shop owner, and asked Mumbai police to take cognizance, saying that this is the last thing the city needs during a pandemic.
In fact, this is not the first time for Karachi Bakery to witness such forceful probes. Similar incident took place on February 23, 2019 when nine men barged into the Karachi Bakery outlet at Indiranagar, #Bengaluru. In the wake of the #PulwamaAttack in Kashmir that killed 40 CRPF jawans, these nine men questioned the staff for working under the name '#Karachi'. This incident further prompted the management to cover up its signboard and explain its history. Following this incident, Hyderabad-based Karachi Bakery said that it was '#AbsolutelyIndian'.
"The essence of Karachi Bakery is absolutely Indian by heart and will remain so," it said in a statement on Twitter. "We request everybody to refrain from any kind of #misconceptions."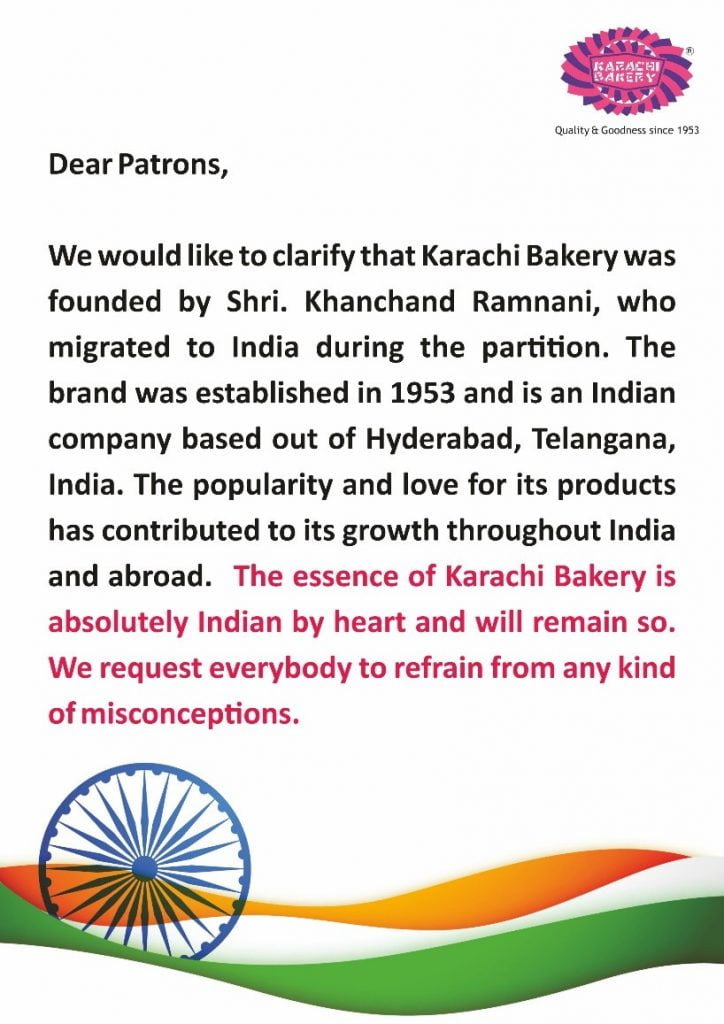 It was thus started by Khanchand Ramnani who migrated to Hyderabad with his sons Hassram and Narayanda. The family was merchants by profession and originally belonged to Sindh in Pakistan. The secret of their instant success lies in the #Fruitbiscuits that soon became a best seller and cemented the bakery's foundation. Slowly thereafter, the brand grew enormously and built this empire.
Given such noble story of success, it is extremely disheartening to be subjected with false claims, like- lack of '#Patriotism' or being linked with '#Pakistan'. After all, what matters is the freshly baked fragrance of Fruit biscuits and 'What's there in the name anyway?'
Sources:
Picture Sources:
Telangana Today
Twitter