On Friday, Kangana Ranaut debuted the trailer for her new film, Dhaakad, which will be released on May 20, 2022. Arjun Rampal, Divya Dutta, and the film's director, Razneesh Ghai, were also in attendance.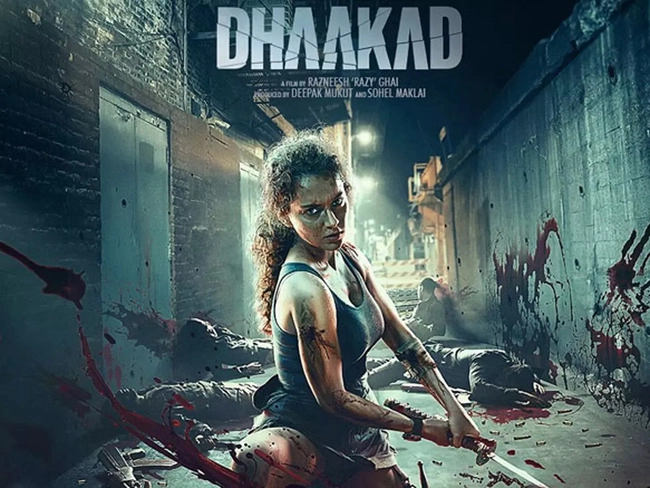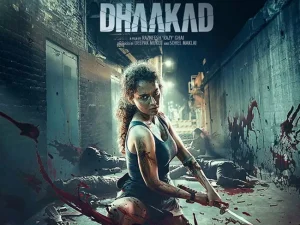 During the event, the press questioned her and her team about the Hindi language controversy that erupted after actors Ajay Devgan and Kichcha Sudeep debated on Twitter. She stated that she didn't have a direct answer, but that Sanskrit should be the national language.
Elaborating on her view she states, "We are a country of diversity, languages and a lot of cultures. It is our birthright to take pride in our language and roots. For our nation to be a unit, we need a thread that runs through it. If we respect the Constitution, they made Hindi the national language. Tamil is actually older than Hindi and even before them, came Sanskrit. If you ask for my opinion, the national language should be Sanskrit. Kannada, Gujarati, Hindi or Tamil, all languages have come from it."
She further adds, "I do not know why Sanskrit was overlooked as the national language in the first place. If someone says that we don't accept Hindi, then they are denying the Constitution. Tamilians also had a movement. They wanted a separate nation. When they demand the Bengal Republic, then you are not denying Hindi, you are denying Delhi as the centre of the government. There are many layers to this conversation. If you are denying Hindi, you are denying the Constitution and our government in Delhi. The whole country functions in Hindi. German and French people are very proud of their language. No matter how dark colonial history is, fortunately, or unfortunately, English has become the link. Today even in the country, English is the link to communication. A decisive call should be taken on this. In the constitution, Hindi is the national language." 
Moreover, she further explains that "Hindi is our national language, so whatever Ajay sir said is right. But I understand the sentiment of Sudeep and he is not wrong either."
As many say, Kangana's latest statements may be simply a publicity stunt. Ms Ranaut has been involved in several controversies to stay in the spotlight and stay relevant in the media. Furthermore, she may have stirred up the national language controversy to promote her movie. 
Twitter was understandably not happy with Kangana's views on the issue. 
When you say Tamil is actually older than Hindi, it should be noted that Sanskrit is older than that.

Sanskrit should be our national language, because Kannada, Tamil, Gujarati, Hindi, all these languages originated from Sanskrit – Kangana Ranaut.#Kangana #KanganaRanaut pic.twitter.com/cUVnywfsxB

— Blue Sattai Maran (@tamiltalkies) April 30, 2022
Kangana should make films only in Sanskrit. https://t.co/bhR84rcsrP

— Shikha Kaul (@shikhakaul10) April 30, 2022
Sanjay(UP Pol): If you can't speak Hindi, you must leave India and go somewhere else.

Kangana Ranaut(Celeb): I would say Sanskrit should be our national language, languages like Hindi, Germany, English, French, they have all stemmed from Sanskrit.

Result :Price hike fixed

/2

— Manaf Manu (@A_Non_Believer_) April 30, 2022
So why don't Kangana release #Dhaakad in Sanskrit?
After all she rates it as National Language! #HindiIsNotNationalLanguage https://t.co/RjJnWZ7jPu

— OHO Memes (@OhoMemes) April 30, 2022
Kangana says instead of hindi, sanskrit should be the national language. Can she utter a single sentence in sanskrit? These foolish celebrities speak nonsense only to be in the news. https://t.co/u6vt08SrK0

— gautam seth (@gautamseth20) April 30, 2022
Why did Kangana learned English instead of Sanskrit ?

— Hindustani (@AAPHarsh1) April 29, 2022
How many people know Sanskrit??? For a language to get the status of a National Language, a large fraction of population must be its fluent speaker… Kangana might be the most illogical person I've ever seen… https://t.co/damkokapnY

— Akash (@Akash_Tweets__) April 29, 2022
What do you think of her statements? Do let us know in the comments!
References: IndiaTV News
Featured image source: Koimoi