Videos of deadly floods, landslides, havocs caused by cyclones, lightning strikes have made enough rounds on social media in 2021. In the first seven months India also experienced two cyclones, a deadly glacier collapse in the Himalayas and heat waves. Several Indian states like Madhya Pradesh, Maharashtra, Uttarakhand, Assam, Bihar, Himachal Pradesh, Goa, Karnataka, West Bengal, Kerala, Rajasthan, and Gujarat have faced or is facing floods.
Are floods just the result of heavier than normal rainfall or it's just because of the limited capacity of rivers, drainage and water harvesting to withstand and discharge excess water? And why is it that extreme precipitation is on rise in large parts of the country? These are some of the questions we need to address with exposed change in nature's course of action.
According to the weather report by IANS, experts warn that we can no longer ignore the climate change footprint, as it is very much going to be a part of our daily routine. They say that with an increase in the global temperatures monsoon rains would increase.
The report stated a recent study by Germany's Postdam Institute for Climate Impact Research that says that for every degree Celsius of warming, monsoon rains will likely increase by about 5 per cent. Global Warming is increasing the monsoon rainfall in India even more the previously thought. Climate Change is making the Indian monsoon seasons more chaotic.
According to experts, the deforestation and rapid urbanization in the Western Ghats have led to the warming of atmosphere which, in turn, increases the capacity of air to hold moisture. This leads to the formation of intense cumulonimbus clouds or vertically developed clouds, bringing some incessant downpour over the region.
In the Himalayas, deforestation and continued construction of hydropower plants, roads, hotels or homes have led to the loosening of soil, resulting in frequent landslides even with the slightest of rains. Further, with weather being more sensitive in hilly regions as mountains respond to weather more quickly, the development of cumulonimbus clouds in the absence of strong upper air winds leads to these clouds getting trapped and not travelling far. Such clouds then deplete all the water over a certain area, leading to cloud burst.
How climate change fuel floods and cyclone
Longer, more intense rainstorms can also contribute to flooding, as can an increase in already severe weather patterns in the world. According to UNEP, higher temperatures mean more cloud formation. More clouds can hold more rain, which correlates to a higher frequency, duration, and intensity of rain in many regions both above and below the equator.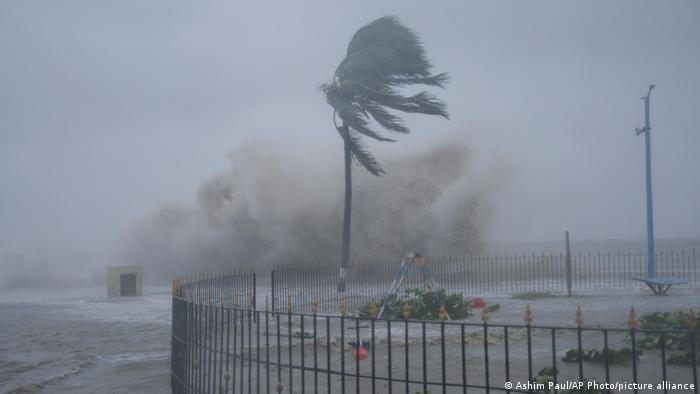 In past scientists have warned that India's cyclone season is being made more intense by the rapidly heating of oceans. The accelerating rate of global heat has lead to increase in ocean heat, leading to an increased number of cyclones India has experienced over a decade. Cyclones are more likely to intensify over warmer waters. The Arabian Sea, in the west coast has seas surface temperature of 28C and has recorded 93 cyclones between 1891 and 2000 whereas; Bay of Bengal in the East Indian Ocean has sea surface temperature of above 28C but has recorded 350 cyclones over the same period.
Scale of floods in developed nations
Well it's not just India but also developed nations like Germany and China faced the rolling waters of food in 2021. In Germany more than 180 people were dead and in China the death toll due to floods were over 300.
According to The Guardian, climate scientists have long predicted that human emissions would cause more floods, heatwaves, droughts, storms and other forms of extreme weather, but the latest spikes have surpassed many expectations. The report quoted Daniel Swain, a climate scientist at the University of California in Los Angeles that the US is often in the spotlight, but we have also seen extraordinary heat events in northern Europe and Siberia. This is not a localised freak event, it is definitely part of a coherent global pattern.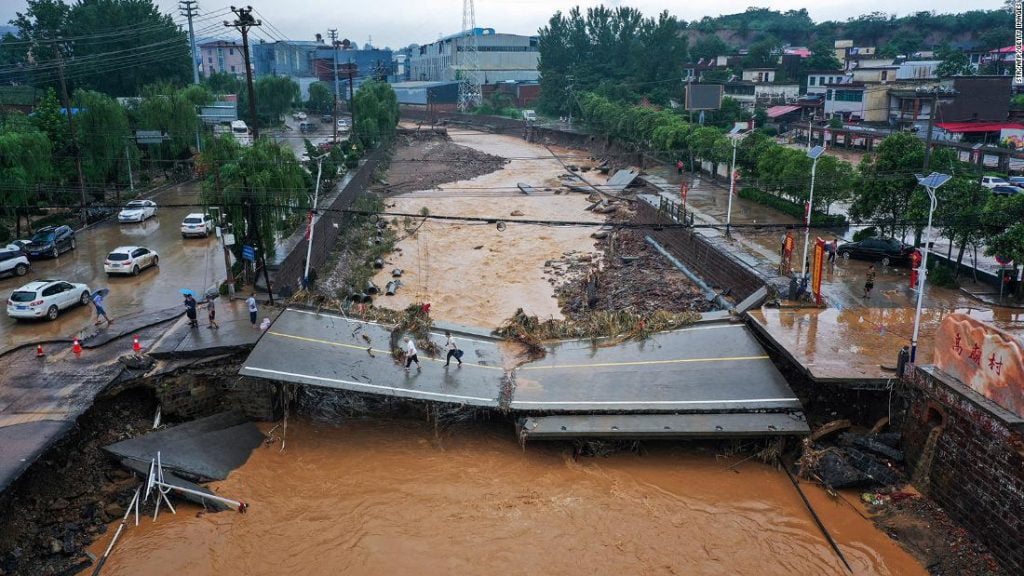 According to the Financial Times, China's government has called the downpour a "once in 5,000years" event. But climate experts fear that city authorities are only vaguely aware of growing risks of climate n and how to manage them.
China officially accepts the science of climate change and President Xi Jinping has made it a political priority to cap the country's carbon dioxide emissions before 2030 and reach "carbon neutrality" by 20060. But it is rare for Communist party officials to link individual weather events to broader ecological shifts. Unlike recent flooding in Europe, Chinese state media and officials have avoided connecting the floods in Henan to climate change.
What can be done?
According to a UN report, Everyone – governments entities at all levels, business, civil society, individuals — need to be prepared to face more extreme weather events as the climate continues to change at an increasing pace. Climate science must be taken into serious account in how we build, adapt and protect our homes, communities, businesses and infrastructure. Most urgently, greenhouse gas emissions must be reduced, so that rising global temperatures can be controlled while this is still possible. Nature-based climate solutions, such as reforestation and land restoration should be considered, as they can both reduce the impacts of extreme weather events and absorb CO2.
Governments, companies, industry and the public of countries of the G20, who are responsible for 78 per cent of emissions, must set targets and timelines for decarbonization. We must embrace the vast social, economic and political opportunities of transitioning to a world powered by renewable energy and the deployment of a multitude of carbon neutral solutions across society.
References:
Picture Credits: