Residents from parts of Bengaluru opting for a shorter travel time to the Kempegowda International Airport, which is located in Devanahalli, can soon take a helicopter ride from the HAL Airport in the city.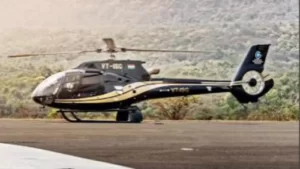 Fly Blade India P. Ltd., a provider of urban air mobility, will most likely purchase an H125 helicopter from Airbus in October or November, according to senior company officials. Additionally stated that starting on October 10 on weekdays at a cost of Rs 3,250 per seat, the company will begin operating a helicopter service between Bengaluru International Airport and HAL.
BLADE announced on its website that the company will soon start its intra-city services in Bengaluru. "Fliers can now skip the painful 120-minute commute in traffic and opt for a quick 15-minute flight instead. Whitefield and Electronic City will be added subsequently," the company said.
As HAL is close to popular locations such as Koramangala, Indiranagar as well as IT parks, this intra-city service is expected to especially benefit corporate travelers. BLADE will operate two flights on this route for now. This will include the flight from Bengaluru to HAL at 9AM and a return flight in the evening at 4:15 pm.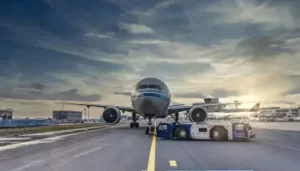 Under the partnership with Eve, BLADE India will get up to 200 eVTOLs by 2026. eVTOL aircrafts will have reduced noise and environmental footprints as well as lower operating costs. Over time, this gradual equipment swap will result in lower prices for fliers as well as more landing zone options in the future. The Bengaluru launch is a pilot project for Urban Air Mobility.
While helicopter services are a premium product, with today's launch we can offer an accessible entry point. Today's launch is a significant milestone for us. It not only addresses the concerns mounting over congestion in Bengaluru city but paves the way for our future taxi service of eVTOL aircraft," said BLADE India Managing Director Amit Dutta.
The company plans to introduce more routes to Whitefield and Electronic City in the subsequent phases of the helicopter service. The H125 outclasses all other single-engine helicopters for performance, versatility, low maintenance, and low acquisition costs, while excelling in high and hot and extreme environments. It is a member of Airbus' Ecureuil family, which has accumulated almost 36 million flight hours worldwide.
It has established itself as a true multi-mission workhorse thanks to its inherent maneuverability, excellent visibility, and low cabin vibration levels. It is now a common sight at heliports, hospital landing pads, police department operations centers, and airports all over the world.
Although helicopter services to the International Airport were launched in the past too, they did not gain traction owing to a lack of patrons. A service launched in 2018 from Electronic City to the airport was discontinued.