After 27 years of service, Microsoft has finally announced the retirement of its oldest browser: Internet Explorer. The browser was released back in 1995 as part of the add-on package Plus!, used for Windows 95. In the early 2000s, it successfully killed off Netscape Navigator and achieved a virtual monopoly. The browser was at its peak in 2002, when it commanded 95 percent of the browser market, CNN reported.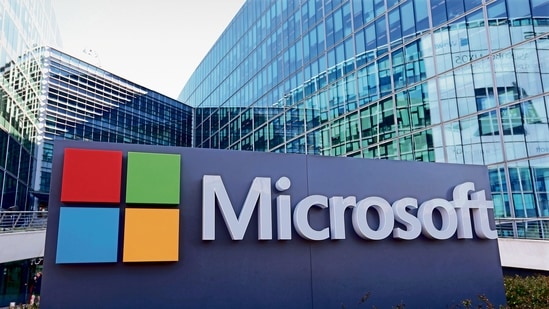 Credits: Hindustan Times
Social media users reacted to the news, recalling the 'good old times' of Explorer. Twitteratis were at the forefront, making memes and delivering an informal 'vote of thanks' to their beloved friend.
Microsoft said that it will end mainstream support for the aging browser and it will finally retire in peace. "The Internet Explorer 11 desktop application will be retired and go out of support on June 15, 2022, for certain versions of Windows 10." Sean Lyndersay, a Microsoft Edge program manager said while commenting on the decision.
It's time to say #goodbye to our old friend Internet Explorer. The first version was released in 1995 and on June 15th, #Microsoft will end its 27-year #service with #InternetExplorer. pic.twitter.com/AD7Eh3kRMw

— Chiranjeevi Gujiri (@dmchiranjeevi) June 13, 2022
After 27 years of service, Microsoft is going to retire Internet Explorer for good on June 15th. pic.twitter.com/rIpcHFWoU3

— Product Hunt 😸 (@ProductHunt) June 12, 2022
For the last two decades, Internet Explorer has been on a downward trajectory; steadily losing its share in the market. Its share of the browser market fell below the 50 percent threshold in 2010 and now sits at about 5 percent, the report said.
When you try to search something on Internet Explorer :- pic.twitter.com/fPsjP86k8E

— Internet Explorer 🚩 (@explorerhoon) June 11, 2022
During its 27 years of service, Internet Explorer was unable to sustain the competition and slowly turned into a default explorer. Google's Chrome is currently the browser leader, commanding a 69 percent share of the market.
Microsoft has been phasing out the old browser for several years – but in 2019 it had to issue an emergency patch for it, reportedly for security reasons. Its replacement, Microsoft Edge, has an Internet Explorer compatibility mode, which will continue to function.
After 27 years of service, #Microsoft to retire #Internet Explorer on 15 June'22.
It is shutting down in 2 days, haven't used it in decades still feels a part of our childhood is going away, isn't it?
It's definitely the End of an Era :')
Rest .In.Power , IE 💐#internetexplorer pic.twitter.com/4ZrMmGhHtp

— Technobux (@Technobuxglobal) June 13, 2022
https://twitter.com/ark_saivi/status/1536319120844566528?s=20&t=2R7q9sX4GxR0fPkmj0eQLA
"The future of Internet Explorer on Windows 10 lies in Microsoft Edge. Not only is Microsoft Edge a quicker, more secure, and more contemporary browsing experience than Internet Explorer, but it also addresses a crucial concern: compatibility for older, legacy websites and applications," Sean Lyndersay said. The legacy websites of Internet Explorer can be accessed through the 'IE mode', which is a built-in feature of Microsoft Edge.
Credits: Metrosaga
Those who browsed the internet in the 1990s and early 2000s, at schools, offices, and at their homes would have nostalgic memories of Internet Explorer. Explorer welcomed many people across the world to the digital space of the World Wide Web.
References: BBC, Hindustan Times, Metrosaga
Featured Image Source: PC Tech Magazine