With the 2+2 summit underway between #India and US various questions have been raised by experts and analysts whether this a show of strength against China or Trump's way of appeasing India for his comments about the country in the recent days…
According to the State Department, the recent Quadrilateral Ministerial meeting in Tokyo convened by Pompeo and his counterparts from India, Japan, and Australia, demonstrated the strong cooperative ties among #Indo-Pacific democracies interested in strengthening a rules-based order in which all nations are sovereign, #strong, and prosperous.
"The #Quad has proven to be an effective multilateral mechanism, helping to create resilient supply chains, promote transparency, counter disinformation and increase maritime security," it said.
India, with its large economy, strong support for entrepreneurship and innovation, and its growing international trade, is one of the world's leading economic powers and is well-positioned to promote our shared vision for a free and rules-based Indo-Pacific where all nations can prosper, it said.
Observing that India and the #US are expanding cooperation between the two militaries, the fact sheet said this includes the navies, which play a critical role in ensuring freedom of navigation in the Indo-Pacific.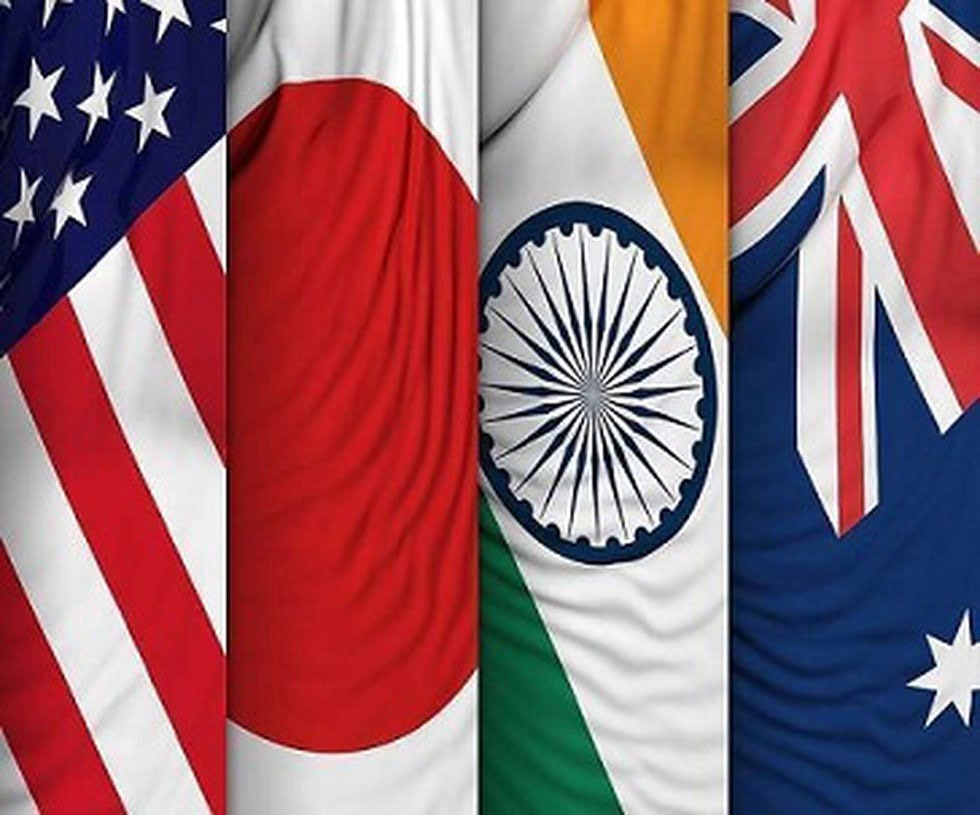 Is this a sudden move?
In July 2020, the Indian Navy successfully completed a passing exercise with the US Navy as the Nimitz Carrier Strike Group transited through the Indian Ocean Region.
In 2019, the US and India held their first-ever tri-service exercise, Tiger Triumph, in which the US Navy and Marines, #Air Force, and #Army participated in a bilateral exercise with their Indian counterparts. The United States welcomes Australia joining the Malabar naval exercise alongside India and Japan, it added.
Noting that the defence trade has increased significantly over the past two decades, the State Department said India maintains the largest fleets of C-17 and P-8 aircraft outside the United States and as of 2020, the United States has authorized more than $20 billion in defence sales to India.
"The United States and India enjoy robust defence industrial cooperation. Through the US- India Defense Technology and Trade Initiative, the United States and India work together on co-production and co-development of defence equipment," it said.
The Summit: Schedule and Expectations
The meeting comes days ahead of the #US #Presidentialelection on November 3 and US President's Donald Trump's top security officials are expected to push the US administration's anti-China message.
As a part of the visit, Pompeo and Esper will hold meetings with Prime Minister Narendra Modi, External Affairs Minister S Jaishankar and National Security Adviser Ajit Doval.
Foreign affairs minister S Jaishankar and Defence Minister Rajnath Singh will represent India in the 2+2 dialogue, to be held on Tuesday.
The 2+2 will be another significant high-level bilateral meeting focusing on regional cooperation which means common priorities like a free and open Indo-Pacific, maritime security, and freedom of navigation of the seas, are going to be on the table with a focus on countering Chinese efforts in the region without treading upon issues of bilateral nature between India and China.
Defense information sharing will be another important theme as the United States and India are likely to sign the last of their foundational agreements – such as the maritime information sharing technical arrangement or MISTA which will enable increased maritime and naval intelligence sharing and the Basic Exchange and Cooperation Agreement (BECA) for geo-spatial cooperation during the meeting. The agreement, once signed, will give India access to US satellite data for navigation and also for precision military targets.
Thus, these two key agreements along with several others will likely be concluded. Another important theme will be military-to-military interactions and defence trade with two countries likely making strides in finalizing arrangements for increased military interactions and defense sales.
The meeting is also likely to feature discussions on the coronavirus pandemic and also on the Indo-Pacific grouping and formation of the quad which was hinted by S. Jaishankar at both SCO and the quad ministerial meet.
Even as #Trump has played up his friendship with #Modi during his election campaign, his remarks on Friday that "India's air is filthy" have ruffled some feathers. Whether or not the comment casts a shadow on the talks remains to be seen. Pompeo and Esper will travel to Sri Lanka, Maldives and Indonesia on their return journey.
The duo are expected to discuss growing assertiveness of #Beijing in the South China Sea during their visit to the countries.
– Bhargav BV
– Bengaluru
References
https://www.wionews.com/world/us-welcomes-indias-rise-as-a-leading-regional-global-power-337911
Hindu 23rd October – Editorial