Several Indian actors have surprised their fans by featuring in foreign projects! The likes of Dhanush, Alia Bhatt, and Farhan Akhtar would soon be joining the list.
FARHAN AKHTAR JOINS THE CAST OF MS. MARVEL
Disney welcomes new family member Farhan Akhtar to star in
"Ms. Marvel". Shibani Dandekar comments, "beyond proud of you".
Indian Actor
After months and months of tittle-tattle in every corner of India, it is now hereby finally confirmed that Farhan Akhtar will join the cast for Ms. Marvel. Upon this confirmation, the actor himself posted on his social media account via Instagram that he is grateful with the caption, "Grateful that the universe gifts these opportunities to grow, learn and in this case have a ton of fun while doing it." Just a few minutes after the post, comments started flooding in from various well-known persons too including Karan Johar, and Arjun Rampal, congratulating the actor.
Shibani Dandekar, wife of Farhan Akhtar joins the celebration of her husband's opportunity by posting the same clipped picture along with a caption, where she wrote, "THIS!!! Can't wait for this one!! First mainstream leading Indian actor to be part of the Marvel Universe! Beyond proud of you".
https://www.instagram.com/p/CdPy6wED5ng/?igshid=YmMyMTA2M2Y=
For more information, Ms. Marvel is an upcoming American television action-adventure, comedy, and miniseries for teens scheduled to start premiering its first episode on June 8th, 2022. The story is based on the protagonist Kamala, who is a fan of superheroes with a wild imagination when it comes to Captain Marvel.
Apart from this, there are many and many more Indian actors who have given the audiences memorable characters and roles in the international screening from time to time. We may have a look at the following! 
1.  Priyanka Chopra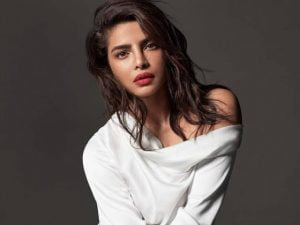 Winner of Miss World of 2000 pageant.
It is an obvious fact that Priyanka Chopra is now among the most successful actress both in Bollywood and international films. Her most significant one is Quantico , in which she plays her character, Alex Parrish. Through this, she was awarded the People's Choice Awards, Baywatch, with the role of the main antagonist, Victoria Leeds, which is also her debut in Hollywood gaining lots of attention from the audiences.
2.  Om Puri
One of the most Notable Actor
Om Puri has always been a sought-after actor in Bollywood and also prominent in Hollywood too. He has been part of many films in Hollywood showcasing his talents with his notable works like the multiple Oscar-winning film Gandhi, where he made a cameo appearance with the role of Nahari in 1982 biographical film directed by Richard Attenborough, City of Joy, where he leads the role of farmer Hasari Pal settling in the city's poorest area in Calcutta, etc.
3.   Irrfan Khan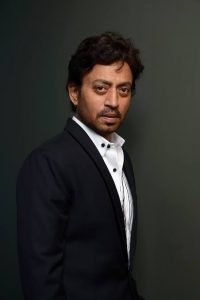 One of the Biggest Star
Irrfan Khan is among the most favorite both on Indian TV and international ones. He has almost the same number of releases both in Bollywood and Hollywood. He is most known for his role in Life of Pi, with the role of Adult Pi Patel. The dialogues he said in the film went viral on various social media platforms gathering viewers across the globe.
4. Aishwarya Rai Bachchan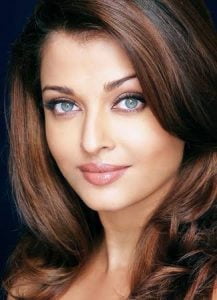 Winner of Miss World 1994 pageant
She is one of the most recognizable Indian figures in the world today. She is a former Miss World and her significant roles include The Pink Panther 2, she appears as Sonia Solandres, a criminology expert. She is the main antagonist of the sequel and was the famous thief called The Tornado. The film was a big hit finishing fourth at the box office.
5. Amitabh Bachchan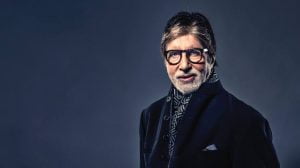 Former Leader of Lok Sabha
The legend of Bollywood is also a legend for his most prominent international role in the film The Great Gatsby, who plays Meyer Wolfsheim, a gangster and Gatsby's associate. The character was modeled on Arnold Rothstein. Upon working on this project, Leonardo DiCaprio, his co-star, acted as Gatsby and called Amitabh Bachan "astoundingly talented". The project is a debut film for Amitabh Bachan in Hollywood and was a great success. 
6. Naseeruddin Shah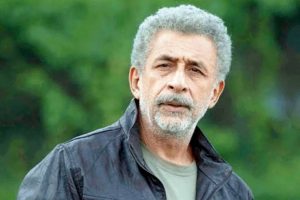 Indian Film Actor
Naseeruddin Shah has established his foot both in Bollywood and Hollywood films. He is undoubtedly one of the best performers on the screen. He has done many international films including The League of Extraordinary Gentlemen, who plays the role of Captain Nemo, an Indian pirate and the captain of the Nautilus. The story is set in a parallel world in the victorian era packed with action sequences.
7. Anil Kapoor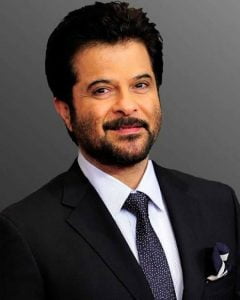 Indian Actor
Known for his versatility, Anil Kapoor is a globally renowned actor and film producer, and also acted in various films and television series internationally. He has made films in various genres and proved himself as a global icon. His popular TV Shows include Slumdog's Millionaire, showcasing his exemplary talent in acting.
Written by – Mayonsana Tensubam