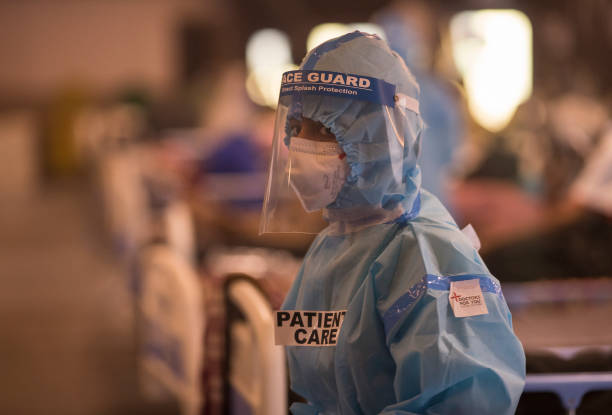 As we all know, India has been hit by a catastrophic second wave of coronavirus and experts believe that this second wave of the coronavirus outbreak in the country has a taken latent toll on young adults. So, why is the younger population at risk?
Medical health professionals explain that there are two major factors regarding this. Covid-19 primarily affects the respiratory system including lungs and blood vessels. When an individual is infected with the coronavirus, experts explain that the virus interferes with the lungs' ability to function while also inflaming blood vessels, inducing coagulation and obstructing blood flow.
However, some people are unaware that their oxygen levels have dropped to dangerous, life-threatening levels. Medical professionals around the world have dubbed this condition as "happy hypoxia," and it has become a huge source of anxiety among COVID-19 patients.
Medical health experts further explain that, since the patient exhibits no signs of pain at the beginning, the patient seems to be comfortable, healthy, and able to communicate. However, they will need urgent medical attention in the future.
These young patients are more likely to have had Covid-19 symptoms for two to seven days before it gets severe. Meanwhile, when the blood oxygen levels begin to decline, the body gradually adjusts to the lower oxygen levels and these people have been dubbed as happy hypoxic, but that's a hideous misnomer for what might be a long, slow recovery or worse.
Gradually the condition intensifies further and by the time they get to the hospital the shortage of oxygen may have already compromised other organs in the body, such as the heart, kidneys, and brain, in addition to the lungs.
In the second wave of Covid-19 pandemic, Happy Hypoxia has become one of the crucial features in the younger population's deaths.
Dr. Balram Bhargava, the Indian Council of Medical Research (ICMR) president, further said that the second wave of the Covid-19 pandemic is affecting a marginally higher number of younger people as they started going out and because certain variants of SARS-COV-2 are prevalent in the region.
As many workers in their twenties and thirties serve in fields such as health care, food service, and basic utilities like public transit. Young people often work in areas at high risk for exposure to the coronavirus, such as bars and pubs, colleges, child care facilities, and retail establishments. Campus outbreaks can affect college students, who can then transmit the coronavirus back home.
It is also because, during the first wave of the pandemic, many youngsters displayed an erroneous sense of security when the curve went down. As they believed that mixing with others in big crowds, going to events, not wearing masks, and disregarding community pandemic guidelines would not put them in grave danger.
The Centre estimated last month that 31% of those affected in the first wave of Covid-19 were under the age of 30, with that number increasing to 32% in 2021.
Meanwhile, according to data from the Union Health Ministry revised at 8 a.m. today, India set a new record for the highest single-day death toll with 4,205 Covid-related deaths in the last 24 hours.
References:
Image source:
Getty images