Gurkirat Singh Gill (@gurkiratsgill), a cricket enthusiast, facilitates knowledge about the game to his audience on social media. In this conversation, he talks about why he does not consider himself an analyst, the nature of sports journalism, and how one can read the game objectively, among other things.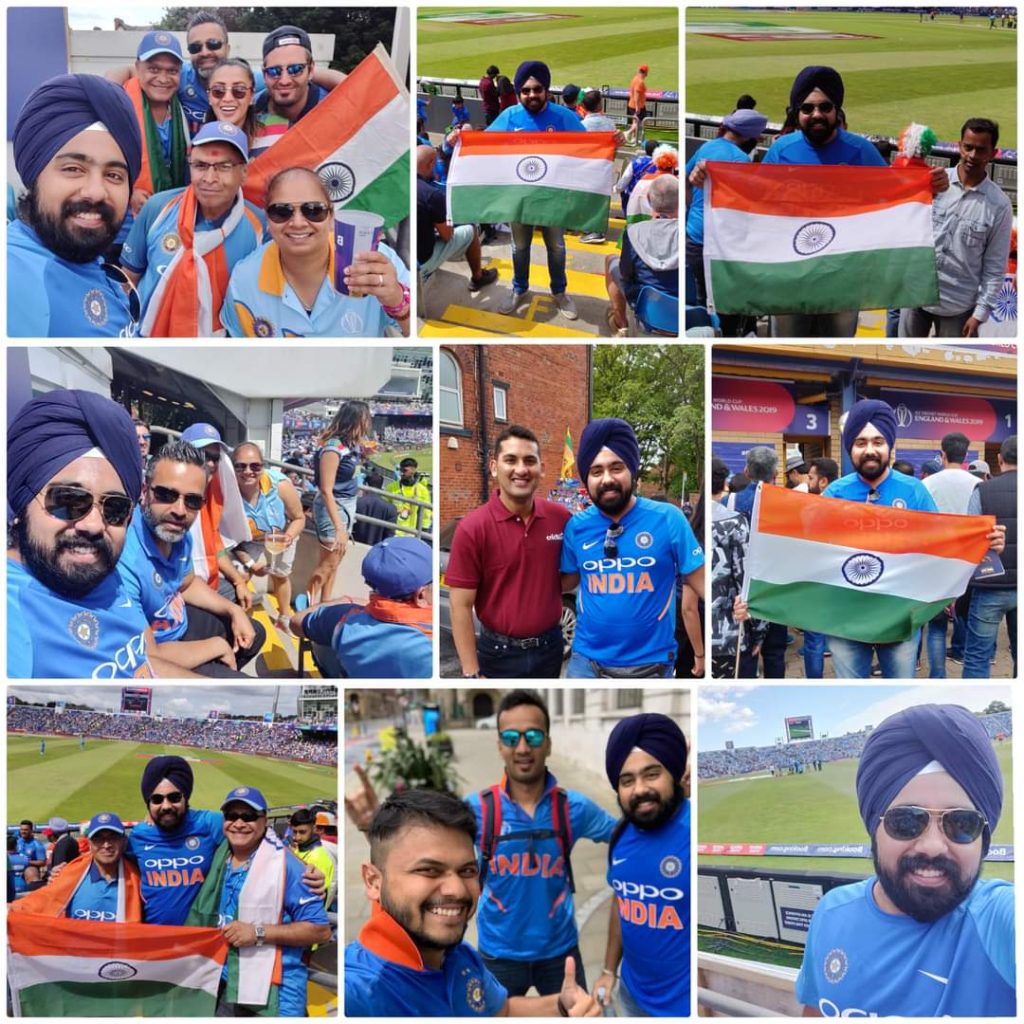 How did you get into the field of analyzing Cricket?
I don't consider myself a cricket analyst. As an analyst, you are supposed to know a lot more than what I do right now. One needs to follow the Domestic matches, list A games, and women's domestic games, alongside the International fixtures to make it to the list. 
I have always had a deep interest in the game, especially since the 2003 world cup. I ventured into writing about Cricket in 2014, post which I ran a website for three years. Reading about the game, articles, and essays by various authors has helped me understand the game well. 
The categories of fans can broadly be divided into those who religiously follow the game and those who consume it as a source of entertainment. The latter understand the game but do not involve themselves much in it. Bridging the gap between these categories is something that I would want to do. 
It's a process to help the fans become more learned.
What was the watershed moment that made you venture into writing about Cricket?
While in college, I was contemplating my prospects. A combination of personal and educational hurdles helped me reflect on how I would compartmentalize the time. 
Sports was one such field, I thought I could find my calling in. When I started writing, research came along with it. To write better, I started to read more.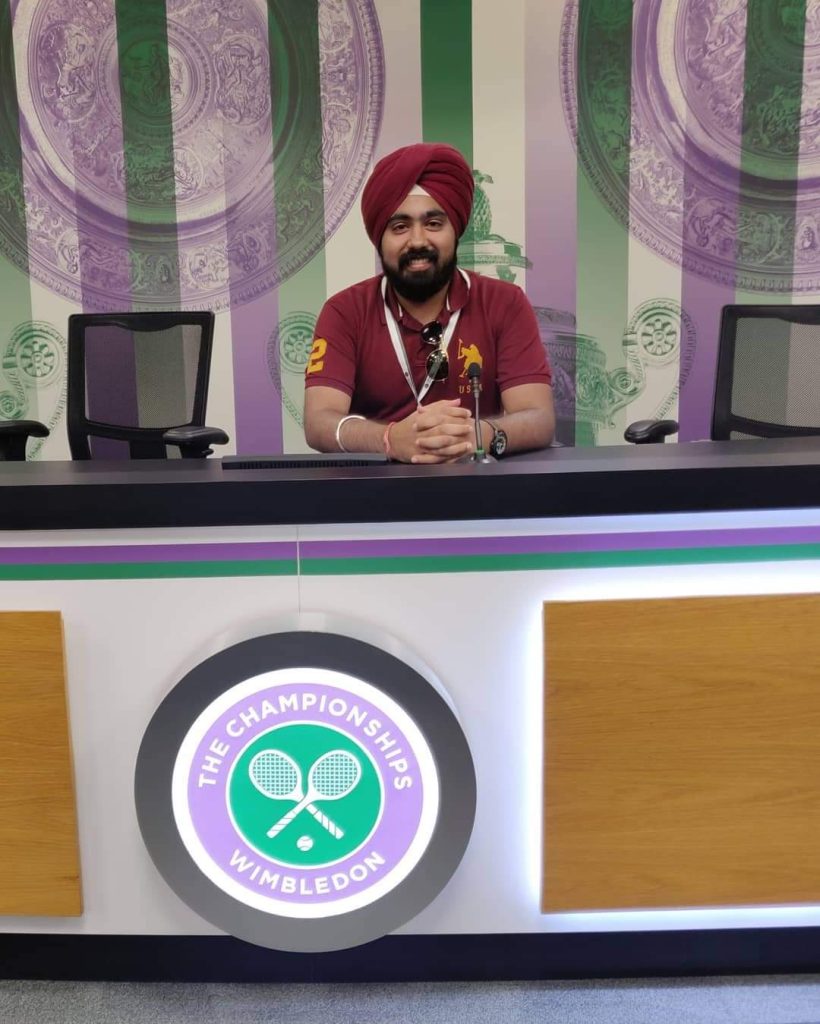 What differentiates an ardent fan from those who objectively look at the game through numbers?
Reading about the game is of paramount importance. Education about the game is key when you want to look at it differently. Visualization is a necessary quality in that sense that one can empathize with the player better. One needs to give space for the possibility that an expected result may not come true all the time. The two matches which India lost in the recent world cup are classic examples of that.
After watching the game for a long time, one can separate the emotions from their analysis. Keeping the mind open for all sorts of probable results is a part of that process. 
Has Sports Journalism, at least in the mainstream, fallen prey to the fanboy-like reportage of the game?
The ego of fans in India is more fragile than the ego of celebrities themselves. The masses take offense when someone questions the authority. 
When Sachin tweeted to wish the Indian Hockey team for winning in 2017 and not the Pakistani Cricket team, there was some outrage. In my tweets, I did not welcome his move as he is an icon of the sport. I was attacked for the same. 
If we want the journalists to question those in power, we have to let go of the fragile egos as fans. However, considering that there is more awareness about the same, mainly due to social media, hopefully, we might see a change in this arena.
In India, there are a lot of emotions attached to the game in such cases people might not want to see the truth. As long as there are 'bhakts', across fields, this culture is going nowhere.
Besides, if people do not like a certain reportage, they need to stop giving eyeballs. As long as there are people providing mileage to overly subjective journalism, it will keep happening.
Do you have any plans to enter Sports Journalism?
Not as of now. I have worked in digital media; I have worked with an IPL team and a sports body. It is a very difficult job. Sports Journalism takes 10 – 12 hours of your day.
We often talk about the tight schedule of the Indian Cricket Team. It is not very different for those who cover the sports day in and day out. You might get to enjoy the action from up, close and personal, but at the same time, it is very tiring. The charm of the sport might go away.
Besides, Sports Journalism does not pay as much as other jobs do. Journalists need to cover the game at every level. Outside Cricket, the scene of sports journalism is very dry because there is a lack of access and a very niche audience. 
In an interview with Bharat Sundaresan, he talked about the adversaries faced by those covering sports. There are chances of people getting addicted and families breaking up because of the workload. The field is not as lucrative and luxurious as it seems to be.
What has been the role of Social media to give people a platform and help educate others better?
Social media is like the company you keep. If it is healthy, it will improve you as a person. If it is not, it will have its effects. Due to the propaganda in all the fields, the chances of your views getting skewed are very high.
Many people haven't seen Sachin Tendulkar play and think of him as an overrated cricketer because of the filtered stats they see on social media. Everyone has a right to put forth their opinion, but we shouldn't take any of it as gospel truth.
Gurpirat believes that several people want to venture into the field of sports analysis. He compares the study of a game with that of a subject, where you need to learn and revise regularly. Reading does not have any substitute. Following good readers and putting an effort to objectively read the game, will help youngsters become better at analysis.
Images source – @gurkiratsgill