India's proud Motabhai, Gautam Adani has all the reasons in the world to celebrate. The Industrialist recently overtook Amazon's Jeff Bezos and Bernard Arnault, the brains behind Louis Vuitton, to reign in as the second richest man in the world, albeit for a little while, until a massive stock plunge earlier this week pushed him back to No 3.
On Friday Adani's total stock rose up to $154.7 billion dollars, however amid the market crash on Dalal street, his wealth slipped back to a net worth of $152.6 billion dollars.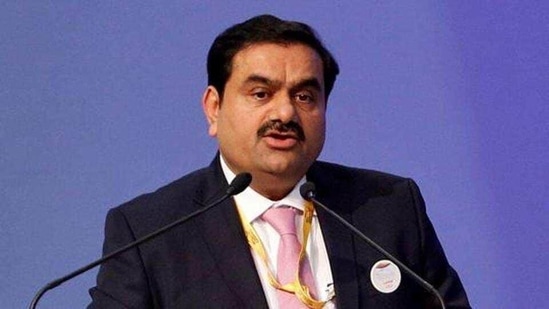 Interestingly, exactly two years ago, his total death stood at 10 billion dollars but now it's worth 15 times more!
How did he manage to get so rich so soon?
Adani has always been two steps ahead of his counterparts, the main funda of his being a part of different private sectors, gobbling them all in, and becoming the master of his own game.
Twitter could barely breathe at the thought of the conquest of an industrialist who singlehandedly owned and ruled over the majority of India's private sectors- from the diamond industry in Mumbai to the plastic monopoly in Gujarat, Adani has always hit it out of the park.
What does Adani own?
Basically everything you see in the market.
Adani Enterprises is  India's biggest coal trader and contractor, as well as the biggest private airport operator with eight airports in its kitty.
Adani ports and special economic zone is India's biggest port private port operator with its 13 ports and terminals on India's eastern and western coastlines.
Adani Transmission is the largest private sector transmission and distribution company in India.
Adani Wilmar is the country's biggest edible oils brand.
Adani's Total Gas operates the largest city gas distribution business in India.
Adani Power is the largest private thermal power producer in India.
In May 2022, Adani won the gamble to acquire Swiss giants Holcim's cement business in India for $10.5 billion dollars.
Adani Enterprises on August 28,  entered the media business, announcing a hostile takeover of a 29.14% stake in the NDTV group, through his subsidiary company VPCL.
Shares of Adani Green Energy have surged over 5500% in the past three years after Adani won the world's largest solar bid by the Solar Energy Corporation of India (SECI) worth $6 billion in May 2020 and now stand at around $40 billion dollars.
While the world reeled in despair under the covid-19 pandemic, Adani found a window of growth, growing his wealth at an exponential rate.
Adani Wilmar, one of his most successful entities, made major profits during the ongoing Russia-Ukraine conflict as the edible oil imports took a hit. Adani banked on his billion-dollar opportunity by solidifying his position in the market by maintaining the supply chain.
From controlling India's largest port Mudhra in his home state Gujarat to acquiring a 74% stake in Mumbai international airport, Adani's road to riches has no dead end.
Facts about his life
A college dropout, Adani turned down his father's textile business and went on to set up his brainchild Adani group, a commodity trading business, now a multinational conglomerate in 1988.
He was in for a close escape, being one of those rescued from Mumbai's Taj hotel during the 26/11 terror attacks.
Seen as politically well connected, Gautam Adani has emerged as a leader in infrastructure, real estate, commodities, power operation, and transmission.
What is Adani up to now?
Motabhai seems to have no chill, as he seems to take calculated steps in growing his empire, now investing in green energy and EV'S.
He also plans to invest over Rs55000 crores in the next couple of years in infrastructure. The airport operator business will be pumped in an influx of at least Rs14000 crores over the next three years.
Currently basking at the helm of India's business spectrum, Gautam Adani still hustles to extend his hold over the Indian economy.
The stock market admires him, Indian twitter finds themselves shocked over his constant takeovers, and we wait to sneak a peek into the brilliant brain of India's brilliant billionaire.