It is a known fact that social media is not the same as it used to be years ago. As technology progressed so did the way people perceived and consumed media. The concept of cancel culture, which once was rarely talked about now has the potential to bring people together and well, ruin whatever that stands on the way. Un suprisingly, most of these aggressive boycott trends don't even make sense.
1. Twitter
Its amusing to witness netizens trying to boycott Twitter while using Twitter! #BoycottTwitter made headlines in 2020 with netizens calling out to boycott the giant networking platform. The outrage erupted after Twitter temporarily suspended the official account of Amul brand after the latter shared a cartoon on China apparently calling for a boycott on Chinese products.
2.Tanishq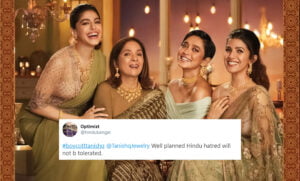 The jewellery powerhouse found itself at the receiving end of a hate campaign in 2020 for its advertisement advocating on not using firecrackers for Diwali. The advertisement irked netizens for its unsolicited advice on a 'no cracker 'Diwali. BJP National General Secretary from Karnataka CT Ravi also slammed the brand for their ad and said,"Why should anyone advice Hindus how to celebrate our festivals? Companies must focus on selling their products,not lecture us to refrain from bursting crackers.We will light lamps,distribute sweets and burst green crackers.Please join us.You will understand Ekatvam."
3.Tanishq. Again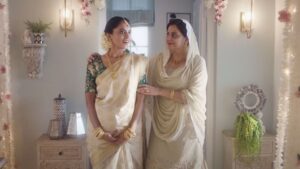 The jewellery brand faced extreme backlash in 2020 after dropping another advertisement featuring a Muslim family preparing a traditional baby shower for their pregnant Hindu daughter in law. The hashtag #BoycottTanishq circulated widely on social media.The outrage was so huge that the brand eventually succumbed to pressure and withdrew the ad.
4. Bingo Mad Angles
REMOVE THE AD NOW!India Demands Immediate Removal of ITC's BINGO Mad Angle Ad by Runweed Singh & a Public Apology for Maligning a Departed Soul & hurting the sentiments of millions! #FightUntilSSRJustice #BoycottBingo #BoycottBollywood pic.twitter.com/0lZ8viosLW

— Priyanjali (@priyanjali1604) November 27, 2020
#BoycottBingo grabs the cake for the ultimate boycott trend. Angry social media users expressed their displeasure at the commercial which they believed mocked late Bollywood superstar Sushant Singh Rajput. One user commented on the advertisement featuring Ranveer Singh saying that it indirectly insulted Rajput especially while using science-based concepts like photons in the advertisement. ITC, manufacturers of the variety chips issued a statement where its spokesperson said:
"A completely false, erroneous, and mischievous message is being posted/circulated alleging that an advertisement of Bingo! is making fun of a late Bollywood celebrity. Such kind of erroneous messages are knowingly spreading falsehoods. We request you to not fall prey to such mischievous posts"
5. FabIndia
In 2021, #BoycottFabIndia had been trending on Twitter after the brand released its Diwali collection named Jashn-e-Riwaaz. Netizens got offended and trolled the brand calling for a boycott for hurting the sentiment of Hindus. Jashn- e-Riwaaz in Urdu simply meant a 'celebration of tradition'. FabIndia eventually withdrew the commercial after backlash from right winged groups.
Below is the tweet in favor of #FabIndia & indirectly support of
isl@misat!on of HNDU festival….

By so called & self proclaimed HNDU custodian Subramnym Swami

Suhasini married to MSLM #Hypocrisy of Swami exposed again#BoycottFabIndia pic.twitter.com/gxn4A2qtpO

— Nisarg Soni (@TheNisargSoni) October 23, 2021
It's funny to see how fast Indians find the most random reasons to get offended. However, this also sends an alarming message about how insecure and intolerant society has got to.