Sources claim that the Reserve Bank of India and the Union Finance Ministry are considering replacing banknotes maintaining a watermark of only Mahatma Gandhi with that of Nobel laureate Rabindranath Tagore and 11th President APJ Abdul Kalam.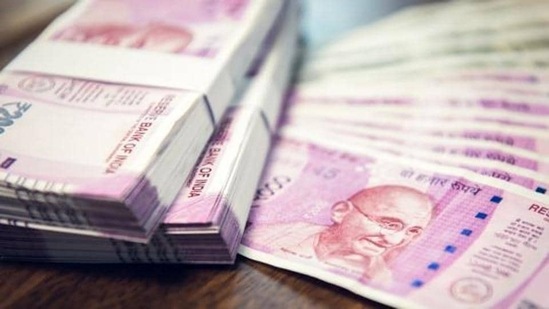 Credits: Hindustan Times
The currency notes in the United States have images of former President Abraham Lincoln, along with the country's notable leaders, George Washington, Benjamin Franklin, Thomas Jefferson, Andrew Jackson, and Alexander Hamilton.
The RBI first released one rupee note with Gandhi's photo on it to commemorate the hundredth birth anniversary of the 'Father of the Nation' in 1969. In 1987, banknotes were reintroduced with Gandhi's picture on it. It was only in 1996 that the Gandhi series was issued, thereby replacing all the Indian banknotes that were issued till then.
Several media reports claim that @RBI is planning to introduce new currency notes with the photos of Dr. APJ Abdul Kalam & Rabindranath Tagore#PIBFactCheck

▶️This Claim is #FAKE

▶️@RBI clarifies no change in existing currency notes

🔗https://t.co/U1ULRQ8cKB pic.twitter.com/5B5u91GpPr

— PIB Fact Check (@PIBFactCheck) June 6, 2022
Reports suggest that the Central Bank and the Security Printing and Minting Corporation of India (SPMCIL) have sent two model sets of Gandhi, Tagore, and Kalam to IIT-Delhi Emeritus Professor Dilip T Shahani, responsible for selecting and submitting watermarks to the government for final approval.
Further, media reports claimed that in 2020, an RBI internal committee whose task was to suggest new security elements on the currency notes recommended that multiple personalities can be included in the new series of currency notes.
RBI clarifies: No change in existing Currency and Banknoteshttps://t.co/OmjaKDEuat

— ReserveBankOfIndia (@RBI) June 6, 2022
The final decision to pick one or all the three watermarks will be taken at the 'highest level', as claimed. As of now, no decision has been taken. On Monday, the RBI dismissed reports of Bapu's image being replaced with other prominent personalities in the existing currency and banknotes.
"There are reports in certain sections of the media that the Reserve Bank of India is considering changes to the existing currency and banknotes by replacing the face of Mahatma Gandhi with that of others. It may be noted that there is no such proposal in the Reserve Bank," the statement read.
References: The Hindustan Times, Metrosaga
Featured Image Source: News Live TV