Recently, a public safety advertisement (PSA) starring Bollywood heavyweight Akshay Kumar was met with scrutiny after two political leaders expressed their disdain over the one-minute-long video allegedly promoting dowry.
Set under the veil of a 'bidaai' ceremony, Akshay Kumar requesting the bride's teary-eyed father to send her and her groom in a car equipped with six airbags instead of two created a furor on social media, days after the untimely demise of former Tata Sons chairperson Cyrus Mistry in a car crash in Maharashtra's Palghar.
While citizens across the nation slammed the actor for contradicting himself, citing a stark reminder of his previous film Raksha Bandhan which delved into the evils of dowry, others found the video a way to deflect the responsibility of designing and building better roads.
We delve into similar PSA's which in their unique way stirred up a dialogue on addressing social causes in the nation.
1. It's your fault- All India Bakchod (AIB)
A satirical video on violence against women survivors went viral on social media in 2013. A commentary against the rise in rapes, the ad featuring Kalki Koechlin went viral targeting the irresponsible comments made by political leaders, and demystifying stereotypes against rape culture in the country. In the wake of the Delhi gang rape and murder in 2012, and subsequent shocking claims by self-styled political leaders blaming women for their behavior and their clothing, to an extent to even using phones as a means to invite rape!
The response to the video was so powerful that people wanted the creators to dub it into other languages so that it could reach a wider audience.
2. The Bell Bajao series
This ambitious anti-domestic violence campaign by Breakthrough India highlighted simple interventions taken by local residents to avert domestic violence, an extremely stigmatized topic in India. The campaign launched in August 2008 by Breakthrough in collaboration with the ministry of women and child development and the UN trust fund emphasized the involvement of men to step in as key partners, not just the violators, in ending domestic violence. The PSA headed by Boman Irani as its ambassador, received accolades globally, most notable being the recipient of the silver lion at the Cannes film festival 2010.
3. Swachh Bharat Abhiyan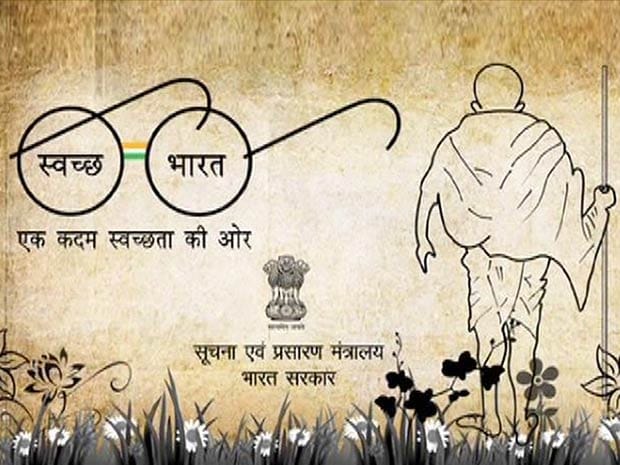 A multifaceted event founded by India's Prime minister Narendra Modi in 2014, it is the most successful campaign championing the essence of a cleaner India. The campaign, since its inception in 2014, has been covered by star-studded ambassadors, across diverse fields from Amitabh Bachchan to Sachin Tendulkar. Fulfilling Mahatma Gandhi's dream of a clean and hygienic India, the campaign, through PSA's, and awareness drives helped accelerate efforts to achieve India's sanitation goals and implement solid waste management.
Utilizing print and television, PSA's can cater to and inspires millions, thereby advancing their community-centered work- however, there exists a fallacy in advocating solutions to social evils and promoting their brand.
Which side are you on?