Episode Kranti from Panchayat 2 sent shockwaves throughout the nation.
Was is it the brilliant plot that audiences fell in love with? Yes.
Was it the astounding meme material Twitter was blessed with? Of course!
But most of all, it was a gem that caught everyone's eye: Ashok Pathak aka Vinod.
The cheeky chaiwala from Pushpavalli impressed everyone with his Slice-of-life acting in Panchayat 2, TVF created web series which streamed on Amazon Prime on 18 May 2022.
His acting powress is witnessed in 'A death in the Gunj', shared the screen with Vinod Khanna in Guns of Benares, notable roles in Pushpavalli, Sacred Games among others.
 From a cotton seller to a theatre artist
In an exclusive interview with the Quint, The Shanghai actor fondly recalls his humble beginnings.  He explains how his family migrated from Bihar to Haryana for better opportunities. To support his family, 15-year-old Ashok sold cotton on bicycles with his uncle.
He reminisces how earning 100 -150 rupees for his family in 1999 made him happy.
Once the family settled in financially, He used the opportunity to enter The Bhartendu Academy of Dramatic Arts to explore his love for acting.
His journey in Mumbai began 12 years ago with 40000 in his pocket. In the interview, He reveals a time of his life when as a beginner he was selected for a 2-day role for 70k a day, an amount he still cannot fathom!
A journey of hope
Ashok didn't have it all figured out. well, he was far from it.
Ashok remembers how the pandemic tested his patience. He says he had only 5000 with him and no work, but frustration motivated him to go on and not lose hope.
"Not saying give me work but at least call me for better auditions. Don't rich people have a darker complexion like me?" He asserted.
After the pandemic, things took a brighter turn for Ashok as auditions started pouring in. And the rest is history.
" I have worked in many Punjabi films. The people of Punjab love me! " he shares.
What made Ashok audition for Panchayat 2?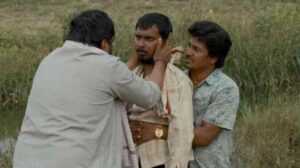 In an interview with India Today, Ashok agreed that he wasn't optimistic about the audition and was tired of receiving ' blink and miss ' roles.
"When I got a call from the casting, I was very disappointed. In fact, for the last several years I have been playing characters like a street vendor, a driver or a security guard. In such a situation, it seems like the character Vinod, is also like that. I kept postponing the audition for two or three days. The casting guys are my friends, so I couldn't even deny them." He was quoted as saying.
" I made an audition video and sent it to them. At that time, I was shooting for Aarya. They liked the video and I was finalized for the role. I never refuse work. But maybe this was bound to happen otherwise I would not have got that much love from people " he said.
After Panchayat 2
 In a candid chat with the Quint, he exclaims with a smile that he hasn't slept after the release of the acclaimed web series. His phone doesn't stop ringing!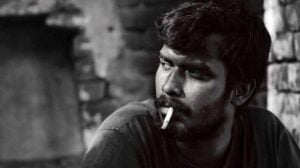 The appreciation and acknowledgment he receives now make him very happy. His decade-long hard work has borne fruit. He reads comments and laughs at the hilarious Binod memes trending on Twitter!
He is now the proud owner of a flat of his own in the city of dreams.
From struggling to pay rent to thrive under a roof of his own, Ashok has come a long way.
His story is an awe-inspiring testimony of hard work, sincerity, and a never-give-up attitude.
Onwards and upwards!