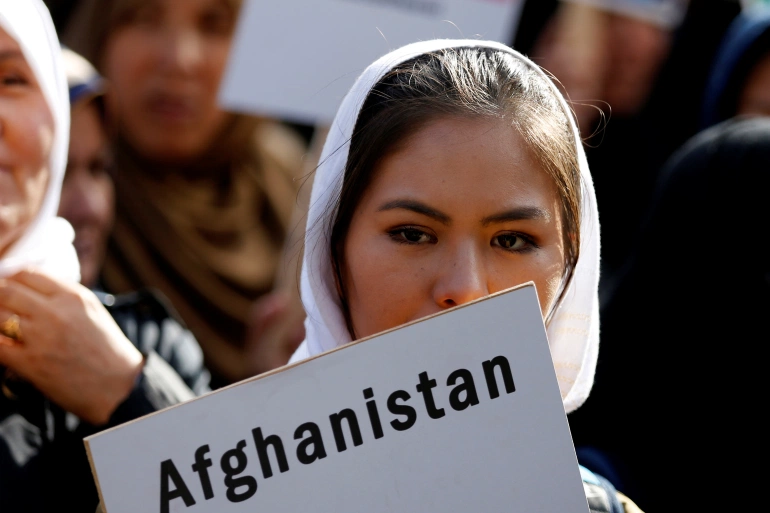 As the Afghan crisis unfold, several U.S companies are coming forward to help people of Afghanistan. Companies like Airbnb and Walmart, are offering to help after the recent collapse of the US- backed government and takeover by the Taliban.
According to The Guardian, home- sharing company Airbnb said that it would provide temporary housing to 20,000 Afghan refugees worldwide. The company is all set to coordinate with Airbnb hosts who want to offer their homes to refugees for free. It will also coordinate with that hosts who will offer at discounted rate and charitable organization taking care of rest of the bill. The effort will also be funded by Airbnb, its chief executive, Brian Chesky.
"While we will be paying for these stays, we could not do this without the generosity of our hosts," said Chesky. The company hasn't confirmed for how long or where it will house refugees, calling the situation ''fast evolving'. It said that it will collaborate with resettlement agencies and partners to go where the need goes, and evolve this initiative and their support as necessary.
Free Calls
Another company to help Afghan refugees is Verizon. It plans to waive charges for calls from its consumer, business and residential landline customers to Afghanistan up until September 6, reported CNBC. In its official blog, Ronan Dunne, the Executive Vice President and CEO of Verizon Consumer Group for Verizon said, "During this time of need, customers need to stay connected with loved ones in Afghanistan. Waiving these kinds of calling charges will help them focus on what matters: communicating with family and friends."
The company also provided way to help the refuges for its customers. Verizon customers can donate $10 by texting RESCUE TO 25383.
Mental Health Support
Inspired by Airbnb, Hims & Hers, an American telehealth company plans to support Afghan refugees by doing 10,000 mental health calls. The company in its blog post said, "With a mission to provide access to high- quality, convenient and affordable medical care and personalized treatment plans and solutions, we feel a moral responsibility to act- and fast."
Donations
Multinational Retail Corporation, Walmart said in its blog post that it plans to through its foundation to donate $1m to three nonprofits supporting Afghan refugees entering US, as well as to veterans and their families. The organizations are the Lutheran Immigration and Refugee Service, No One Left Behind and Tragedy Assistance Program for Survivors.
References:
Picture Credit: