Adelle Fernandes| 15 January 2021| Mumbai
'Is Love Enough? Sir' is an all-new Netflix release about a US returned man, Ashwin (Vivek Gomber), who plays the 'Sir' in the film and his widowed house help, Ratna (Tillotama Shome), who aspires to be a fashion designer. The film beautifully depicts how one's economic class carefully determines their romantic relationships. In Ashwin's house, the wall that separates his room from Ratna's servant quarter is an accurate representation of the divide that exists in the class system that governs Ratna and Ashwin's bond.
It is also interesting to witness Ratna console and comfort Ashwin after his marriage breaks off. Unlike tropes in other films that would portray the house help as one with endless worries and troubles, this film turns the tables. Although Ratna has struggles in her life, she uses her life to inspire Ashwin and conveys to him that this is not the end of the world, and this too shall pass. She motivates him by narrating a story from her life about how she was widowed at the age of 19 and her family is happy she is working as a maid, since that means they have one less mouth to feed. She also tells Ashwin that she is happy with where she is in life and is paying for her sister to study and get a diploma. Ratna's character is one of hope, but yet, she remains realistic. Her pride in her independence is sure to inspire anyone who watches the film.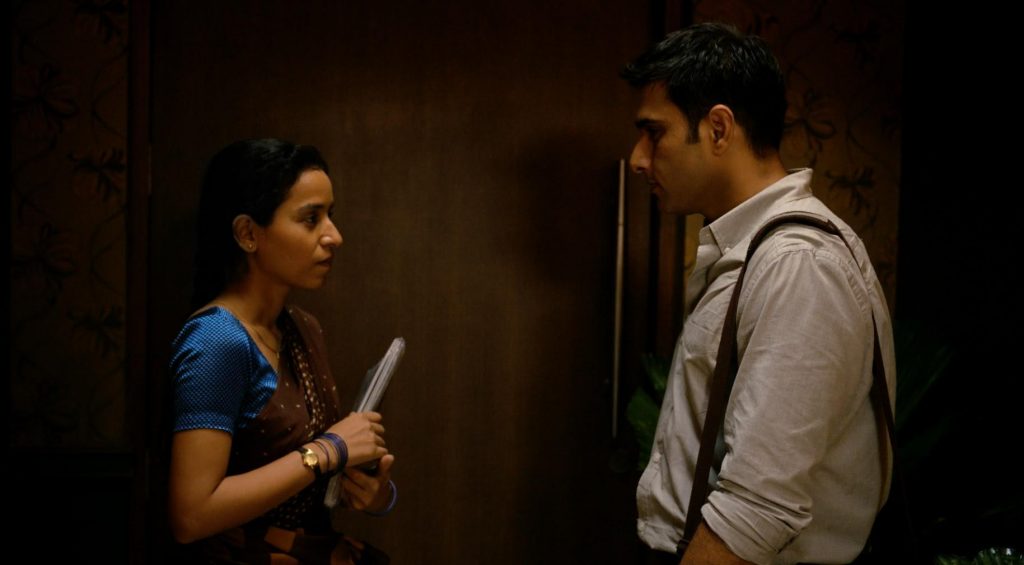 It is also refreshing to see Ashwin's character, which is born with a silver spoon, no doubt, but does not have a chip on his shoulder. He treats Ratna with respect and also stands up for her when his entitled friends chide her or treat her badly. He also encourages her to pursue her passion for designing and gives her time off work to do so. Later on, he also buys her a sewing machine as a gift, leaving her ecstatic.
As the film proceeds, Ratna begins to lie to Ashwin's ex over the phone and tells her he isn't home. Ashwin is beyond happy with this gesture and this is when the nuances of his relationship with Ratna begin to change. Having said that, this isn't a story of a damsel in distress who gets swept off her feet by prince charming. Ratna refuses to further her relationship with Ashwin and is often irked when he speaks to her in the presence of others. Ashwin begs Ratna to stop referring to him as 'Sir', but the class divide is so deeply engrained in society, that this is unimaginable to Ratna, who later leaves and returns to her village as she asks Ashwin never to call her again.
What happens towards the end of the film is truly unexpected and is refreshing to watch. The film is a thought-provoking one deals with sensitive issues that are the need of the hour.
References:
https://www.shethepeople.tv/home-top-video/sir-movie-review-is-love-enough-to-break-the-deeply-entrenched-class-barriers-we-live-with/amp/
https://www.sify.com/movies/is-love-enough-sir-a-terrific-take-on-an-edgy-sensitive-premise-review-bollywood-vbmcAShjfhdai.html
Picture Sources:
SheThePeople
FilmAffinity
FilmAffinity