Recently, a video has been doing rounds on the internet which shows a man is physically assaulting his wife apparently on their child's birthday as a recent case of domestic abuse. The child is seen to be terrified by his father's behavior. However, as it turns out, this is an old video. It is a 6 year old video from Bengaluru.
The couple is divorced now. The child's mother won his custody case last year and the same case was in the news as the child's father was asked to pay a fine of Rs 50,000 for wasting the court's time by making frivolous demands. The couple has registered around eight cases including dowry harassment, mental torture, defamation, alimony, and others.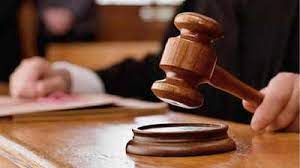 The petitioner, a 40-year-old from Bengaluru, and his estranged wife have a child, who is in the custody of his mother. He filed the petition before the high court instead of approaching proper and appropriate court, it said.
The High Court of Karnataka in this case pronounced an important judgment with respect to a Muslim family. "A Muslim wife can retain the exclusive custody of her minor child when she can stay away from her matrimonial house on the grounds of her husband's second marriage," said Justice Krishna S Dixit.