A set of four photos showing PM Narendra Modi, President Draupadi Murmu, Maharashtra CM Eknath Shinde, and UP CM Yogi Adityanath in their youth is doing rounds on social media. However, fact-check sources confirm that three of the four photos are morphed!
The fake photo of PM Modi was already debunked by several fact-check websites repeatedly in the past. The photo was morphed with Modi's face added to the photo of a sweeper clicked by an Associate Press (AP) photographer on June 2, 1946.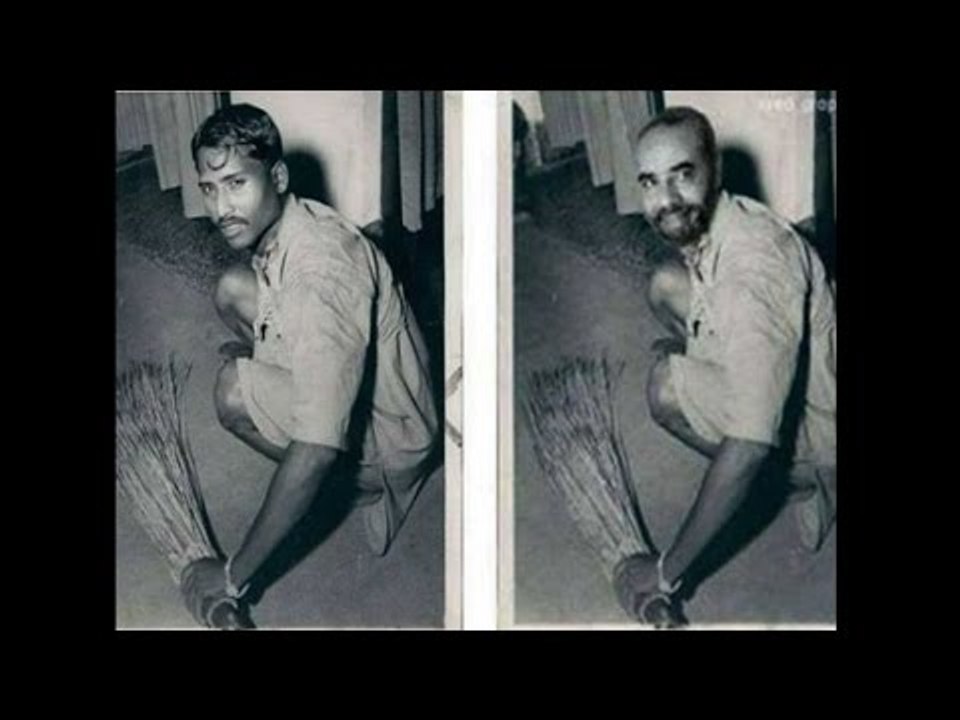 Credits: Dailymotion
---
The original photo shows a man from an "untouchable" caste holding "the broom he uses in sweeping out streets, yards and houses." It was taken by Pulitzer Prize-winning American photographer Max Desfor.
The fake photo of Draupadi Murmu is actually of a woman belonging to the same village as herself. The photo is of Sukumar Tudu, a sanitation worker at a hospital in the Uparbeda village of Odisha, the birthplace of Murmu. it was clicked when Todu took part in the celebrations over the victory of the President. Sukumar was recently featured in a News 18 report on the president.
Credits: News 18
---
Finally, the fake photo of Eknath Shinde was debunked by reverse-searching the photo on the Facebook page of "Maharashtra Rickshaw Panchayat Pune". According to this page, the photo shows Maharashtra Rickshaw Panchayat founder-president Baba Kamble.
Credits: India Today
---
India Today found the original photo and confirmed that it is of Kamble only, by personally talking to him. Kamble even shared an image of his young and present self.
Credits: India Today
---
The only photo that was accurate in the group was that of Yogi Adityanath junior. According to a photo feature in Amar Ujala about Yogi's life, the photo is from 1994 and shows Adityanath after he decided to become a monk and give up his identity of Ajay Bisht.
Credits: India Today
---
Verdict:
The photo of UP CM Yogi Adityanath is authentic. However, the other three photos do not show the PM, the President, or the Maharashtra CM, and hence are fake.
References: India Today, Boom
Featured Image Source: Quint Hindi