Fabulous Lives of Bollywood Wives
Maheep, Bhavana, Seema, and Neelam are back with their lives in the second season of Netflix's show. It's the desi version of Keeping Up With the Kardashians.
Cameras follow the banter and bonding between four fun-loving women from Bollywood's inner circle as they juggle professions, family, and friendship.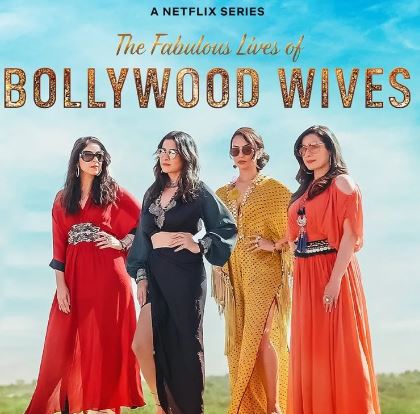 The fabulous Bollywood wives with their fabulous lives are back. The Netflix show returns with the second season, and we are all Maheep with her binoculars. It doesn't matter if articles on 'trash TV' keep flowing in, the undeniable hunger to know more about the personal and lavish lives of Bollywood wives will keep drawing more viewers. Thankfully, the Fabulous Lives of Bollywood Wives does disappoint. It is one big spectacle of glitz, and glamour. There is drama, which may seem too frivolous, but that is the point of the show–it is, after all, the 'fabulous' lives. The eight-episode season does not try to be anything but that. 
Karan Johar is an important figure, and as with his talk show Koffee With Karan, here too he pokes the sleeping bear, asking Maheep to figure things out with Bhavana. Of course, speculations about whether the show is scripted won't go away, no matter what the showrunners claim. But scripted or not, the selling point this season around which jokes, banter, and even fights implode is Bhavana and Chunky renewing their vows. The show is unabashedly about the four women and their lives, parties, lunches, desert safaris et al. Their 25-year-long friendship has survived everything and is likely to survive some more.  Allergies, aging, menopause, failed business ventures, and past lives, no subject is off-bounds for the fabulous wives. There is also ultimately a lot of high-end brands and 'experience' placement depending on what the women are doing. But these aren't the usual brand placements–they will burn a hole through your wallet. So, stay off them.
There are Gauri Khan and Karan Johar, but Netflix has done quite the job of using intertextuality in its Indian content, especially the uber glam ones. This season has more of that with a big gallery of people, the usual and the unusual gracing the fabulous lives of the divas. The best surprise is definitely reserved for the last episode, both for the four women and the audience. There is a definite build-up, but it still manages to keep the X-factor intact.  
Love it or hate it, the Fabulous Lives of Bollywood Wives is the desi version of Keeping Up With the Kardashians. And while you might crib, binge-watching the show is probably going to be this week's guilty pleasure for many. Let the Netflix ratings give the final verdict by the end of the weekend. In the meantime, pour yourself the beverage of your choice and as Arjun Kapoor in the first season proclaimed, "Stop taking yourself so seriously and go with the flow."
MAHEEP KAPOOR'S SHOCKING REVELATION! 
Maheep Kapoor and Sanjay Kapoor have been married for 25 years. They have a daughter named Shanaya and a son named Jahaan. On the show, Maheep told Seema Sajdeh, "Now you know it, Seema. Initially in my marriage, there was an indiscretion that Sanjay had or whatever. I walked out with Shanaya. I stood up for myself but then, I had a newborn baby. Again, as a woman and as a mother, the first priority is my child. I owed my daughter this amazing father, which he is. I owed it to myself. And if I look back and if I broke this s**t up, I would have regretted it all my life. Because when my kids walk into my home, my husband walks into my home, this is their sanctuary. They need to feel peace. And I feel Sanjay gives that to me also." and a confession to a camera, she said, "I wanted my marriage to work. At any cost and I did it selfishly for me and for my child. It was not a compromise at all. It was for me." When Seema asked Maheep Kapoor if she has forgiven him for the 'indiscretion, she said, "What happened (happened) 100 years ago, of course. And I want to tell you that for me, I am grateful that we moved on, Marriage is shades of grey. I know that for him, marriage is lifelong." Maheep said in another piece to the camera that they have both forgiven each other for various things in their lives. "Forgiveness? We have both forgiven each other at many stages in our lives. I have been a loyal f**king b**ch. He had wanted to stab me many times. We have grown through this journey and we've come out stronger," she said.  
For those unaware, Maheep and Sanjay have been married for more than two decades now. Sanjay Kapoor got married to Maheep back in 1997. On November 3, 1999, they welcomed their first baby, Shanaya Kapoor. Then on May 26, 2005, their second child, Jahaan Kapoor, was born.  
Seema Sajdeh moves on after divorce from Sohail Khan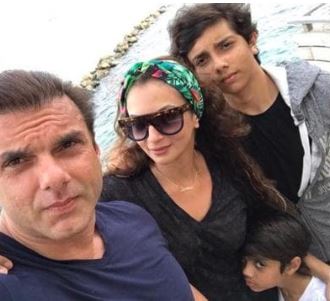 Seema Sajdeh was seen removing the 'Khan' surname from the nameplate outside her house in one of the episodes. Sohail, the youngest brother of Salman Khan, got married to Seema in 1998. They have two sons together, Nirvaan and Yohan. In one of the episodes of Fabulous Lives of Bollywood Wives season 2, Seema was seen removing the 'Khan', surname from the nameplate outside her home. She replaced it with 'Seema, Nirvaan, Yohaan'. However, this did not sit well with her elder son Nirvaan Khan, who opposed Seema's decision. Seema Sajdeh's decision to replace her nameplate after divorce from Sohail Khan did not go down well with Nirvaan Khan. Seeing her change the nameplate, Nirvaan objected, saying, "We're a family of four, all Khans. But just removing the surname, putting three of our names, you've basically indirectly removed just one person's name. It's a little unnecessary. It doesn't need to be done. What's the difference? At the end of the day, you're still Khan. We're still Khan."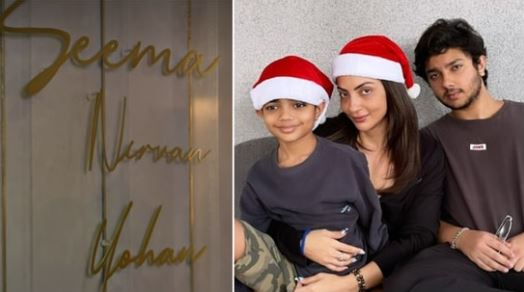 In the first season of Fabulous Lives of Bollywood Wives (2019), it was revealed for the first time that all was not well in Seema and Sohail's marriage. Back in 2017, several media reports suggested that the couple was heading for a divorce. However, the two celebs never spoke about it publicly. However, in the show, it came to light that they were not living together. Separation rumors were seemingly confirmed when they were seen living in different houses and managing things as a unit to be with their kids. Seema and Sohail finally separated in 2022.  
Bhavana Pandey and Chunky Pandey decide to renew their wedding vows.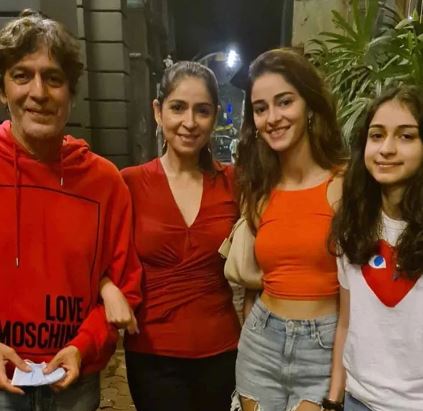 Bhavana Panday wants to renew her vows with her husband Chunky Panday, to whom she is married for the last 24 years. She is trolled for this cliche and cringe idea constantly, but I just love how she has decided to stick by it despite all the comments! And honestly, this show has done a lot of cringe stuff, Bhavana renewing her vows doesn't even make it to the list. Bhavana Pandey and Chunky Pandey decide to renew their wedding vows. Maheep Kapoor worries about her daughter Shanaya Kapoor's acting debut and almost convincingly fakes marital tensions with her husband Sanjay Kapoor. Seema's new brand of clothing is called 'Waysted', a collection of dark-themed apparel. And guess what, Waysted is exactly how I feel about my time too while watching this show. Seema and Neelam have a thing where they have drifted apart after years of friendship. Seema felt neglected after Neelam got married, and Neelam says it was because her priorities change. Years down the line, the issue has cropped up again, and Maheep tells Seema that people saying they got busy in life is all "cock and bull". Honestly, I don't agree. Life happens, people do get busy, and sometimes, friends have to understand that. If they don't, who else will?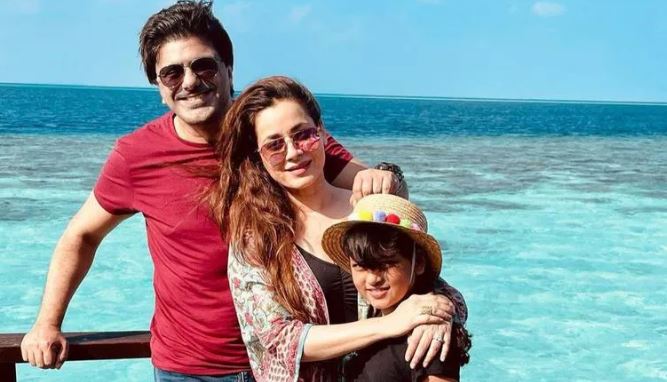 Samir Soni, Neelam Kothari's husband, is easily one of the most relatable people in the show. He hates going out, despises social interactions, his home is his comfort zone, and he is an absolute introvert. Him and Neelam have had discussions about how she hates this quality of his and how much of an introvert he is. 
The four ladies said they never expected the show to do so well. About the second season, Maheep Kapoor said, "We just scratched the surface in the first season. It was the tip of the iceberg. This time we are going deeper into our personalities, we have more opinions. We have also changed and grown up with the show, and you will get to see that too."
Starting September 2, Fabulous Lives of Bollywood Wives 2 is streaming on Netflix.  
Stay tuned for more updates at this space TheNewsHamster