After former Japanese PM, Shinzo Abe was shot last Friday, in a shocker- a post on social media claimed that he was killed for not following World Economic Forum (WEF) orders over COVID-19. However, there is no evidence to back up this claim.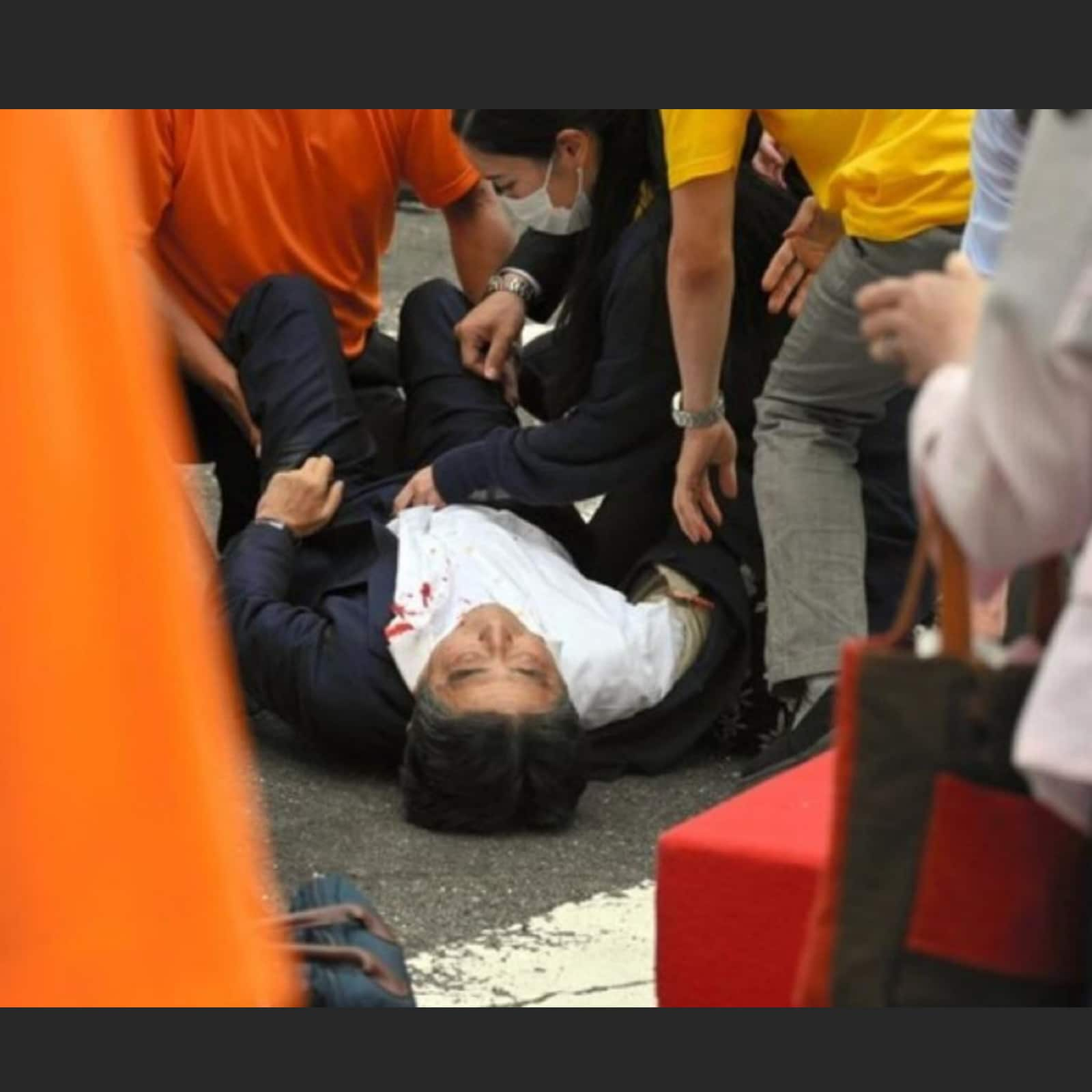 Credits: News18
---
Police said Tetsuya Yamagami, the 41-year-old shooter, denied having a political motive and said that he killed Abe because he was affiliated with a religious organisation that the killer personally hated.
Social media users are sharing unsupported claims about the motive behind the assassination of former Japanese Prime Minister Shinzo Abe https://t.co/Ir7sMFLF47 pic.twitter.com/RwqZQKjASy

— Reuters Fact Check (@ReutersFacts) July 12, 2022
Tomihiro Tanaka, president of the Japanese branch of the Family Federation for World Peace and Unification, known as the Unification Church, confirmed that the suspect's mother was a member. These group's members are colloquially referred to as "Moonies", and are believed by some experts to act like a cult.
Yamagami believed Abe had promoted a religious group to which his mother made a "huge donation" and went bankrupt over time.
The post that was circulated on social media read, "Assassinated Japanese P.M. didn't follow WEF orders. Didn't mandate vaccines, sent 1.6 million doses back, and gave citizens ivermectin. Make sense now?"
— TrumpWon (@Trumpin2024_) July 10, 2022
The theory that Japan under Abe had abandoned its vaccine rollout and started treating COVID-19 patients with ivermectin gained attention in October 2021. It is linked to a false blog post from far-right radio host Hal Turner, who has a history of pushing conspiracy theories.
It is true that Japan suspended the use of 1.63 million doses of Moderna's COVID-19 vaccine in 2021 after a human error in production led to contamination. Japan and Moderna said that no safety or efficacy issues had been identified and the suspension was just a precaution.
Also, Japan had never stopped its vaccination efforts. The country has administered more than 280 million vaccine doses as of July 11, according to Reuters. About 81% of the country has been fully vaccinated.
To conclude, it is clear that, though the country recalled some tainted Moderna shots, it continued vaccinating and did not authorize using ivermectin. Any such news relating to Abe's assassination is fake news.
References: Reuters, Politifact
Featured Image Source: AP News