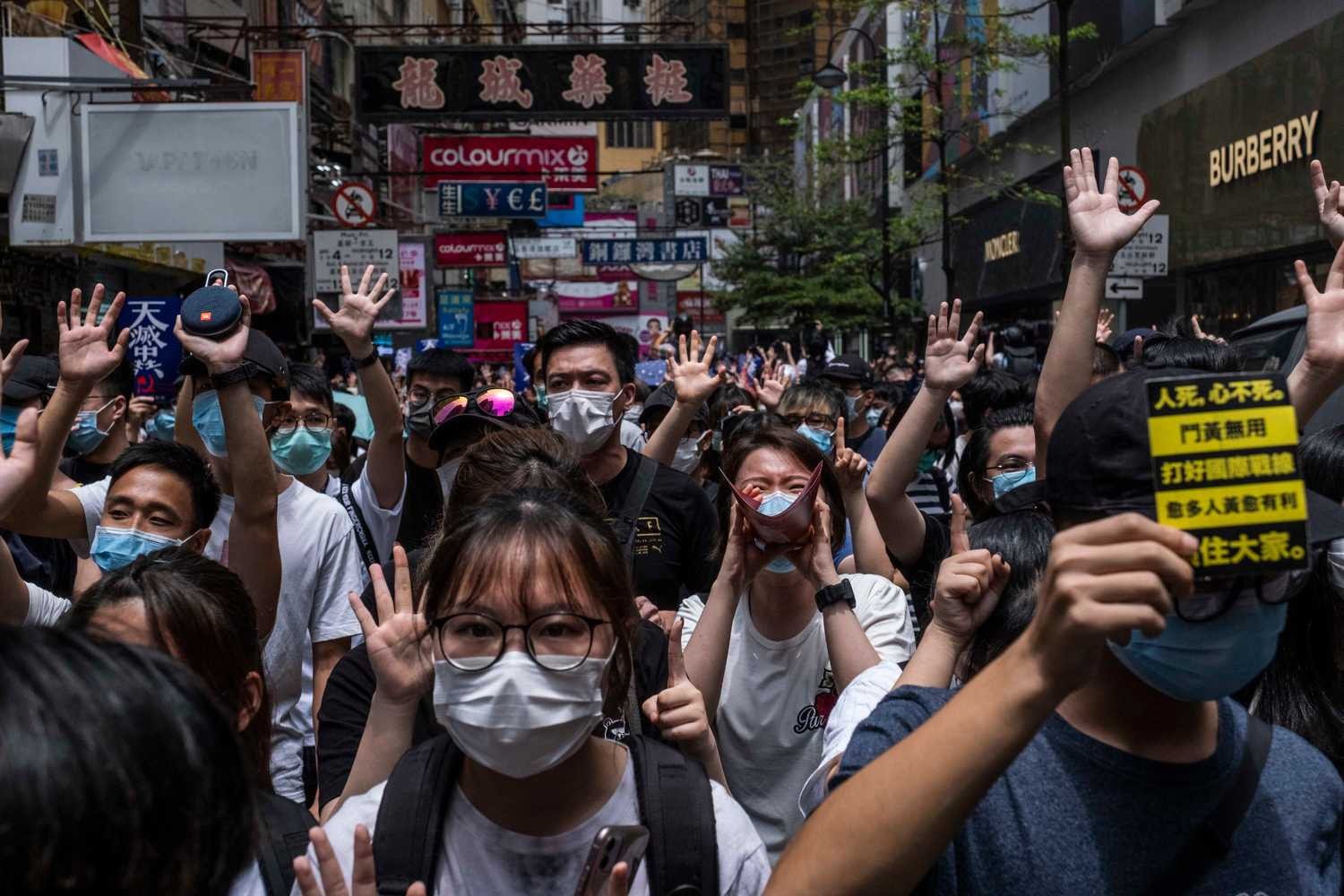 As the protests go on in #HongKong, business tycoon Jimmy Lai was arrested earlier today (10th August) and his newspaper Apple Daily, a prominent publication was shut down. Mr Lai has been a pro-democracy supporters and has also echoed their voices since protests broke out in the city in the early months last year. His case is said to be the most high-profile arrests until now under the security law (the reason of protests) imposed by #China. Mr Lai has been accused as "riot supporter" and his publications to be "instigating hatred, spreading rumours and smearing Hong Kong authorities and the mainland for years" according to Chinese State Media Global Times.
If you are a daily news follower, you sure must have across the Hong Kong protests every once in a while, since more than a year now. What are these protests? What led to it? What has happened ever since? Read ahead to find out all the answers.
#HongKong is a special administration region under the #People'sRepublicofChina and is a major international hub on the country's southern coast. It was a British colony prior to 1997 and then it was handed over to China under "one country, two systems" policy. According to this Hong Kong has its own laws, system of government and a police force under what is known as Basic Law or mini constitution. The policy also grants free speech and unrestricted internet access and right to free assembly and China had promised that this system would exist until 2047, at least. The region is currently headed by #CarrieLam, their chief executive, who is also a #pro-Beijing member.
In April, Beijing introduced a new extradition bill which would allow for criminal suspects in Hong Kong to be extradited to Mainland China under certain circumstances. Some people at Hong Kong feared that this bill would expose the people of the region to unfair trials and violent treatment and would also let China target activists and journalists under it. While Lam defended that this bill would prevent criminals from fleeing to Hong Kong, the opponents feared that it would only be a tool for China to exert more influence over them. This is what triggered the first protest.
Hundreds of citizens including older people and children took to the streets in a peaceful protest march on 9th June 2019. The peaceful protest was disrupted on 12th June as police used pepper spray, batons and canisters of tear gas to disperse the protesters, who had grown to thousands by now. This response of the police was triggered by a small group of people who had thrown projectiles at them. After a few weeks of protests, Lam suspended the bill indefinitely.
Annoyed and enraged by the police treatment accompanied by the fear of the revival of the bill, the protests grew bigger than its original purpose. It now became a mass movement targeted at protecting the freedom and autonomy of Hong Kong. Their demands grew and bouts of violence on both – the protestors and police sides grew subsequently. As the violence increased, the administration withdrew the bill completely in September, but by then it was very late. By then the protestors had adopted their five demands motto.
Their #"five demands, not one less!" motto includes
1. For the protests not to be characterised as a "riot"
2. Amnesty for arrested protesters
3. An independent inquiry into alleged police brutality
4. Implementation of complete universal suffrage
5. The fifth demand, the withdrawal of the bill, (has already been met).
While most of the protestors have been nonviolent, a few unfortunate incidents happened. One of the major ones was witnessed on 1st October as an 18-year-old protestor was shot in the chest as a fight erupted between the protestors and police through poles, petrol bombs and other projectiles. The strife between black T – Shirts and face mask wearing young protestors and police had grown considerably by now and following this incident, Lam banned protestors wearing face masks. Later in November, a pro-Beijing legislator was stabbed by a man posing as protestor in the streets. A week later, one more protestor was shot by the police when the protestors were setting up a roadblock. There was also a standoff between police and students in the city's Polytechnic University in the same month. While the police brutality was widely criticised by global media, one of public properties, train system, has suffered great damage by the protests.
The protest gained more momentum as local council elections held in November saw a huge victory for the pro-democracy councillors as they secured 17 out of 18 seats. Later, as Corona Virus took over the world, the protestors had no options but to give a break to the protests. As the situation eased down, they came back to the streets in May 2020 and have been active ever since. There has been both violent and nonviolent protests. While one group has shut down police stations and airports, the creative protestors have turned the movement into songs, dance and other arts to spread awareness.
– Jahnavi TR
– Bengaluru
References – https://www.bbc.com/news/world-asia-china-53717843?intlink_from_url=https://www.bbc.com/news/topics/cp7r8vglne2t/hong-kong&link_location=live-reporting-story
https://www.bbc.com/news/world-asia-china-49317695
https://www.nytimes.com/2019/10/15/world/asia/what-are-hong-kong-protests-about.html
Picture credits – nytimes.com