Sandrine Vieira, a journalist from Canada working for 'Le- Devoir' visited India, to interview doctors and platforms who deal with Telemedicine and those who have helped uplift Telemedicine in India. She was here in Bengaluru to interview Dr. Haleema Yezdani, a popular diabetologist, and a telemedicine expert.
What was the interview about?
As Dr. Yezdani is a certified expert in Telemedicine, the interview was surrounding this topic and the impacts of the same.
Telemedicine or virtual consultation is a thing of the present and future. It is now that many doctors are understanding the benefits of telemedicine and working to make more people aware of the same. The Government of India also has given a push to virtual consultations through ABDM, E-Sanjeevini, NHA, and NHM among others.
It was also during the COVID-19 pandemic that this idea came into the limelight and was used aggressively to treat people.
Who is Dr. Haleema Yezdani? 
Dr. Yezdani is a general physician and diabetologist with 20 years of experience, and 10 years of experience in telemedicine only. She is one of the future 50 clinical leaders in telehealth recognized by HIMSS globally, the Ambassador of telemedicine today Karnataka India chapter, and the Ambassador of Global telehealth exchange.
She is also the director of the BENFA health care program where she has started a free telemedicine helpline to help people in need. She is also the director of women empowerment in the world peace organization, Karnataka chapter.
During the COVID-19 pandemic, she volunteered with various groups like Project Stepone, ERT, Mercy Mission, and many more. She has teletriaged and treated more than 7000 plus covid patients on a pro-bono basis
For this and for my contribution to digital health or telemedicine she has received around 15 awards so far. She has been featured in a book called 'Dream big' as one of the 20 women achievers in Karnataka have also been listed by Fox Story as one of the 100 influential Indians.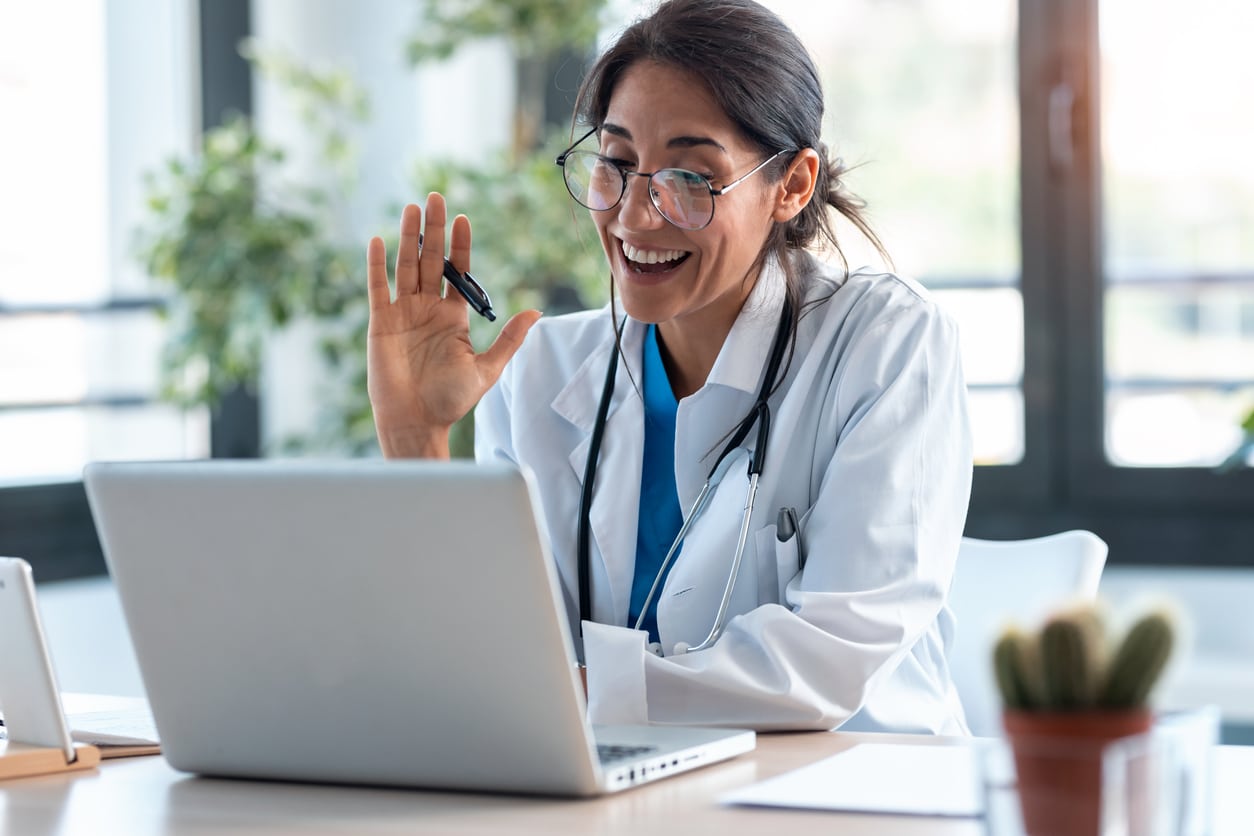 About Sandrine Vieira
She is a journalist from Canada for a French paper called Le- Devoir. She was here in India to interview doctors and platforms who deal with Telemedicine and who have helped in uplifting Telemedicine in India.