As per a notification issued on Wednesday, the #IndianGovernment has moved an order to bring #OTTPlatforms, like #Netflix, #AmazonPrimeVideo, #SonyLIV, #ZEE5, #DisneyPlusHotstar among many others and news websites under the purview of the Ministry of Information and Broadcasting.
In order to know more about the guidelines of OTT platforms, check the link:
https://www.thenewshamster.com/post/basic-guide-to-how-ott-platforms-work-for-prodcuers-and-consumers
Earlier, the government had asked the OTT platforms to present a #self-regulatory mechanism. But, in September, the government expressed their displeasure at the model proposed by the Internet and Mobile Association of India (#IAMAI). The model was largely rejected because it did not define the #CodeofEthics and was not clear on the definition of #ProhibitedContent. The IAMAI was asked to look into the model followed by News Broadcasting Standards Authority (#NBSA) and Broadcasting Content Complaints Council (#BCCC).
Mr. Prakash Javadekar did not yet speak on the issue or have explained the implications of such an order. The Ministry has neither given any detail account of the issue nor have clarified as to what is in store for the OTT and digital media platforms. The order has provoked several criticisms from well-known personalities and general public. It has also been subjected to allegations of '#Censorship' and curtailing '#FreedomofSpeechandExpression'.
However, let us look into the possible #advantages and #disadvantages that this order can bring about:
With a significant shift in #viewership from #TraditionalMedia platforms to #DigitalMedia, there is a compelling need for an appropriate oversight #framework for #OnlineNews and other content at par with traditional media platforms.
Amit Khare- Secretary of Ministry of Information and Broadcasting said that,
"OTT being a digital platform will fall under the purview of the ministry of IT but now we are proposing a decision that the content should fall within the purview of I&B ministry. There is a need for #convergence of various ministries (in this regard), particularly in the ways changes are happening, (it) is extremely necessary"
Khare rued that #regulatory regimes in India have been developed according to the given platforms and that the country currently has no regulations for the emerging digital media players.
Out of "five different media — #print, #radio, #TV, #films and #OTT — four of them have certain kinds of regulatory practices and one is unregulated", he said adding that currently a film released on OTT is not covered under the Central Board of Film Certification as it not exhibited as a film there. Recently during the #lockdown, several OTT platforms such as Amazon Prime, Zee5, ATLBalaji have witnessed a huge jump in their subscription. There has been an increasing 'appetite of viewers' for online streaming.
To read more on it, click on the link:
https://www.thenewshamster.com/post/covid-19-a-bonus-for-ott-media
Khare also said that telecom and media and entertainment should be on equal footing in terms of Adjusted Gross Revenue (AGR),
"What happens to AGR in telecom has to be applicable in the M&E sector. We cannot have two different rates of AGR for the telecom sector and M&E sector for DTH providers. So there is a need for convergence".
Several OTT subscribers believe that #perversion and #psychotic-based OTT content can be prevented and controlled with the supervision. They also expressed their concern over the current unclear regulation of OTT platforms and think that 'a clear regulatory direction may be helpful'.
In contrast, many people working in #Media and #Entertainment Industry have expressed their disdain over the Government's move to '#ControlThoughts' and curb our right to 'Freedom of speech and expression'.
"As responsible content creators, we want to ensure this act not only takes cognisance of the nature of content being released, but also ensures that we #SafeguardCreativity in this rapidly growing sector."
– Karan Bedi, CEO of MX Player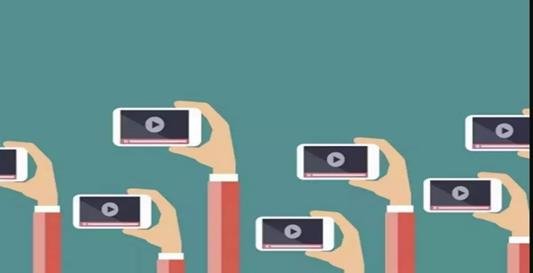 Karan Anshuman, known for directing web series like '#Inside Edge' and '#Mirzapur' tweeted that, "Unacceptable. Viewers and creators have to band together and challenge censorship in any and every manner!"
Filmmaker Hansal Mehta expressed his disappointment at the government's order and said to #Indianexpress that,
"While this decision wasn't unexpected, it is still a reason for despair. This desperation for control of free speech and expression does not augur well. I am currently very disappointed."
Mehta recently gained huge acclaim with his web series '#Scam1992' and his next flim, '#Chhalaaang' is scheduled to release on Amazon Prime Video on November 13.
Director Alankrita Shrivastava, whose recent film 'Dolly Kitty Aur Chamakte Sitare' premiered on Netflix told that,
"I don't know the details of the new decision. But we have been living with censorship in the theatrical and broadcast space since forever. It is a legacy of the British we should have shrugged off long ago. I think the idea of censorship itself is problematic for me regardless of the medium. As a filmmaker working in a free and democratic country, I think there should be no censorship at all on any medium. I think adult citizens who are allowed to vote should be allowed to watch what they want on the big screen or on their phones and computers. I think certifying content for age is fine, but censoring content is not fine. Because censoring films and stories equals to censoring thoughts."
Eight video streams who had previously anticipated government's intervention, had signed a #self-regulatory code in January 2019 that laid down a set of guiding principles for content on the these platforms, The code adopted by OTTs prohibited mainly five types of content:
This includes content that #deliberately and #maliciously disrespects the #NationalEmblem or #NationalFlag, any visual or story line that promotes #ChildPornography, any content that "maliciously" intends to outrage #ReligiousSentiments, content that "deliberately and maliciously" promotes or encourages #Terrorism and, lastly, any content that has been banned for exhibition or distribution by law or court.
But for unsaid reasons, the government refused to support this code. To which the Founding editor of 'The Wire', M.K. Venu said that,
"There is no clarity on what they mean by #DigitalMedia. The government talks about digital media and digital aggregators in the same breath but they are different things. Are they looking at licensing, are they looking at entry barriers, or are they looking at curbing digital media? We still don't know."
Thus after studying both sides of the story, it is still challenging and early to reflect upon the direct consequences of the order. Much can be said and discussed only after the country witnesses the results of this trajectory order.
Sources:
1) https://indianexpress.com/article/entertainment/web-series/ott-platforms-under-government-purview-7047502/
2) https://www.thehindu.com/news/national/netflix-amazon-prime-other-ott-platforms-now-under-govt-regulation/article33072710.ece
3) https://www.thehindu.com/news/national/explained-how-will-the-government-regulate-online-news-and-ott-platforms/article33074360.ece
4) https://www.voicendata.com/media-industry-happy-ott-platforms-coming-ibs-purview/
5) https://economictimes.indiatimes.com/industry/media/entertainment/media/govt-brings-all-otts-like-netflix-amazon-prime-and-digital-news-sites-under-ib-ministry/articleshow/79166254.cms?from=mdr
6) https://government.economictimes.indiatimes.com/news/digital-india/ib-ministry-wants-ott-content-under-its-purview/76849519
7) https://www.thehindubusinessline.com/info-tech/digital-news-ott-added-under-ib-ministry-government/article33073184.ece
Picture Sources:
1) Indian Express
2) Brand Equity
3) Twitter