In what one would call a ray of sunshine to the fashion world, designs made by a group of acid attack warriors under the brand 'Ara Lumiere' won the prestigious CNMI Sustainable Fashion Awards 2022 at Milan Fashion Week held in September 2022.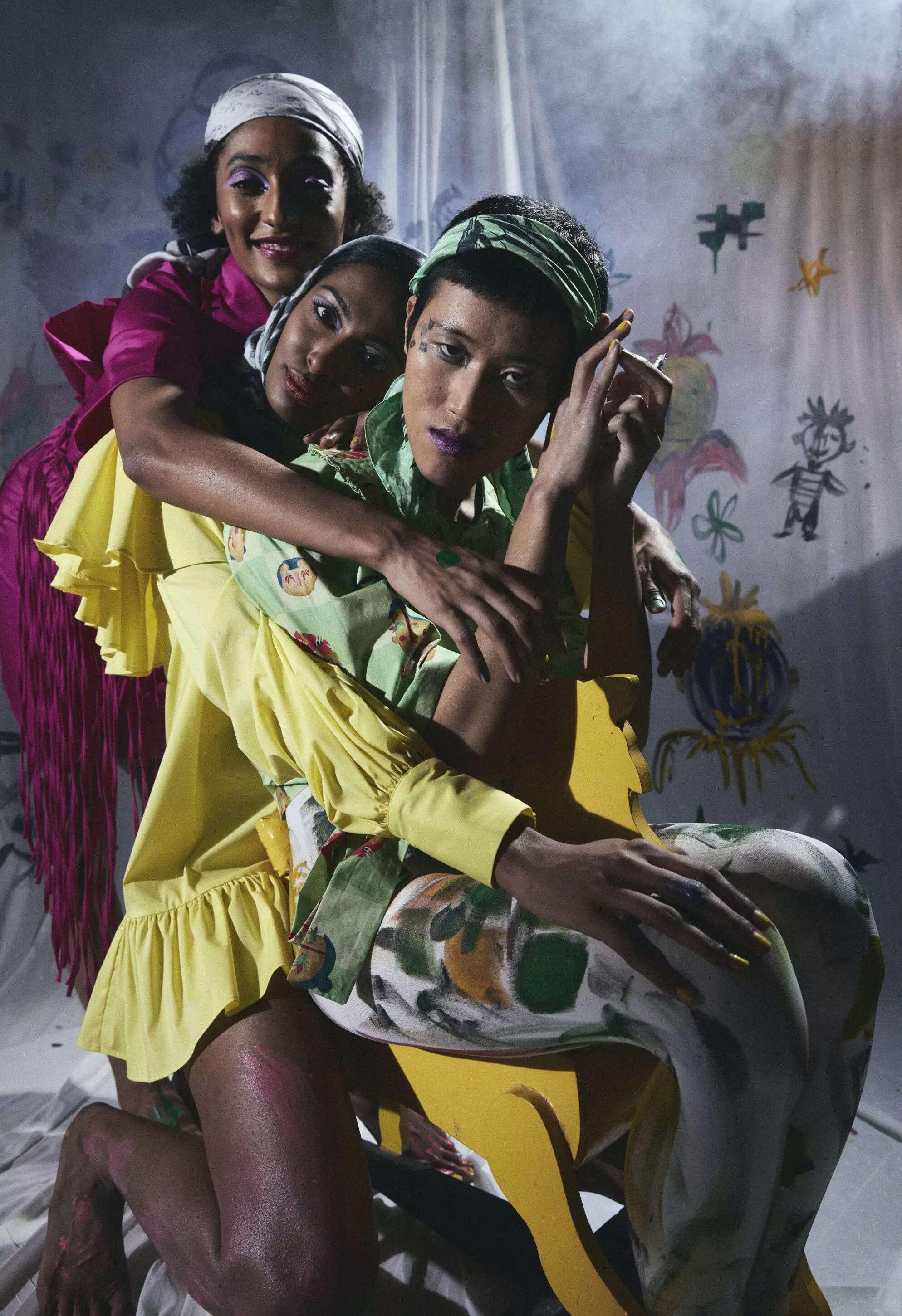 Helmed by the Hothur foundation under the wings of Kulsum Shadab Wahab, Ara Lumiere received the highly appreciated honor on September 24, 2022.
The collection titled 'The Unbound', a surreal representation of resilience and the unnerving edge to self-expression through fashion through hand-crafted couture won hearts globally.
The brand interestingly has been on the official calendar of the Milan Fashion Week since 2019, setting a new precedent of sustainable choices perceived through the eyes of the survivors themselves.
Empowering vulnerability with strength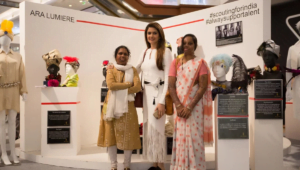 On the receiving end of high global appreciation and fame, this puts forth huge steps in empowering survivors, as well as strengthening the process to highlight the cause and the foundation.
Highly stigmatized and wary of the way society treats acid attack survivors, the luxury brand helps in championing self-expression, now in the way of stardom after being felicitated in the International fashion event.
Through the use of organic inks, eco-friendly packaging, and repurposed waste fabric in head couture, the brand creates a vision of sustainability leaving a negative footprint, paving the way for other like-minded apparel brands to attempt the same.
To support Ara Lumiere is to support the women behind the success of the brand, the proceedings of which are given back to the designers for their rehabilitation.
We delve into the brain behind Ara Lumiere, Kulsum Shadab Wahab
Executive Director of the Hothur foundation, Kulsum Shadab Wahab, the wonder woman behind the brand, strives to create a better world for women. An award-winning humanitarian, her initiative Ara Lumiere among others amplifies voices that need to be heard.
In an interview with Platform magazine, the philanthropist shared about the birth of Ara Lumiere and the vision she wishes everyone to see:
"It was during one of the hospital visits when I came across an acid attack survivor, which was about nine years ago. Post that visit one thing led to another and here am I now with Ara Lumiere," she recalled.
"We started with rehabilitation but we're also very passionate about fashion. Fashion has helped lend a voice to these women, it has acted as a very powerful tool. So everything that we produce, 100% of the proceeds come back for the rehabilitation of all the survivors." she asserts.
"We hope Ara builds a dialogue for these women," Kulsum concludes.