India is among four South Asian countries where children are most at risk of the impacts of climate change, says a new UNICEF report. The risk threatens their health, education, and protection. Other South Asian countries that stand at high risk are Afghanistan, Pakistan and Bangladesh.
UNICEF's first child-focused climate risk index, The Climate Crisis Is a Child Right Crisis: Introducing the Children's Climate Risk Index (CCRI) ranks countries based on children's exposure to climate and environmental shocks, such as cyclones and heat waves, as well as their vulnerability to those shocks, based on their access to essential services.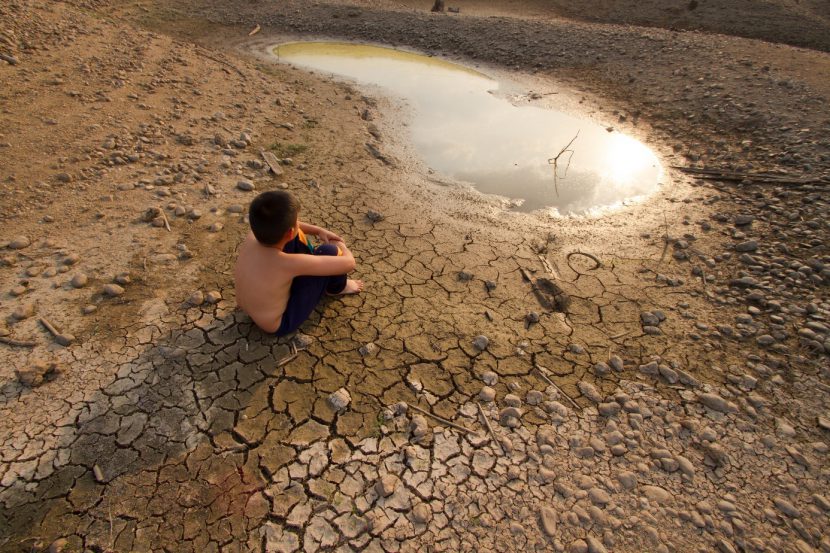 With a ranking of 14th, 15th, 25th and 26th, Pakistan, Bangladesh, Afghanistan and India are among four South Asian countries, respectively, where children are at extremely high risk of the impacts of the climate crisis. While Nepal is ranked 51, Sri Lanka is at 61st place and Bhutan at 111th place. Approximately 1 billion children live in one of the 33 countries classified as "extremely high- risk", including the four South Asian countries.
George Laryea- Adjei, UNICEF Regional Director for South Asia said, "For the first time, we have clear evidence of the impact of climate change on millions of children in South Asia. Droughts, floods, air pollution and river erosion across the region have left millions of children homeless and hungry, and without any healthcare and water."
He added, "Together, climate change and the COVID-19 pandemic have created an alarming crisis for South Asian children. The time to act is now- if we invest in water, healthcare and education, we can protect their futures from the impacts of a changing climate and degrading environment."
According to the report, South Asia is home to over 600 million children and has the highest number of young people globally. South Asian countries are among the most vulnerable globally to the impacts of climate change. The report also reveals a disconnect between where greenhouse gas emissions are generated, and where children are enduring the most significant climate- driven impacts. The 33 extremely high-risk countries, including four from South Asia, collectively emit just 9 per cent of global CO2 emissions. Conversely, the 10 highest emitting countries collectively account for nearly 70 per cent of global emissions.
According to The Hindu, Dr. Yasmin Ali Haque, UNICEF India representative, said, "Understanding where and how children are uniquely vulnerable to this crisis is crucial to building our resilience and effectively addressing climate change. UNICEF hopes the findings of the report will help prioritize action to protect those most at risk and to ensure that children inherit a liveable planet."
References:
Picture credits: