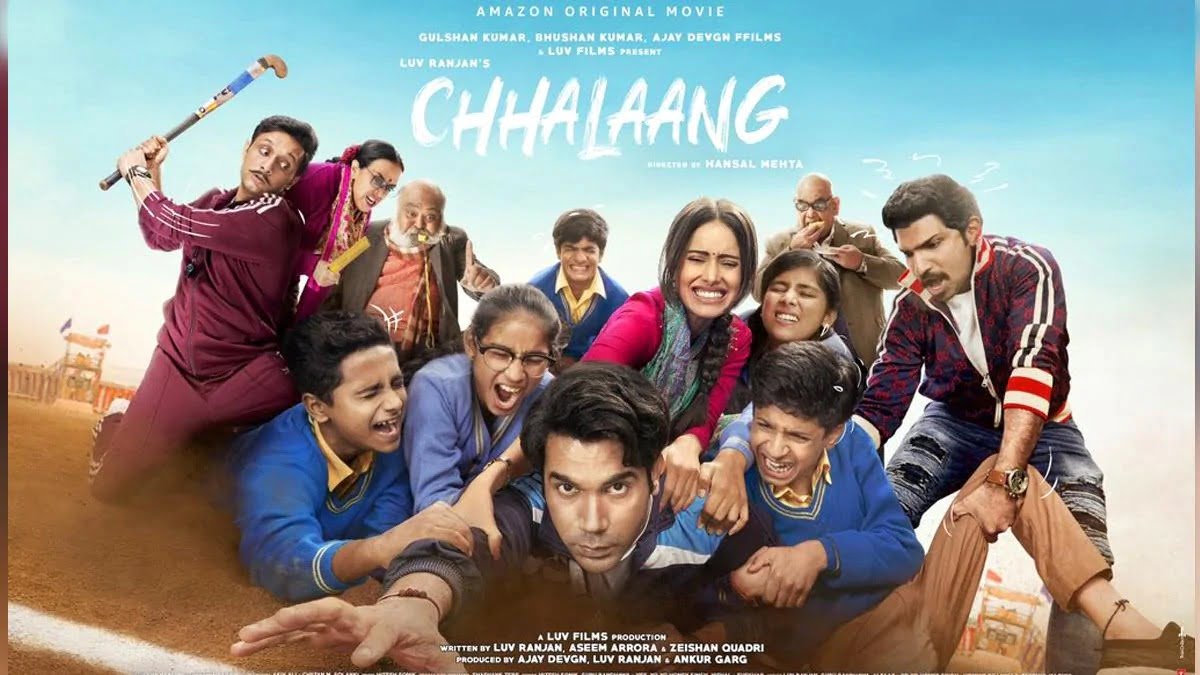 The housebound #Diwali celebrations of 2020 kick off with this appreciably daft comedy on an enduring theme of Indian cinema: the goon's redemption. In the lead, we find #Rajkummar Rao, the elastic underdog who played the lovelorn playwright in last year's Ek Ladki ko Dekha Toh Aisa Laga. What's funny about his role as Montu, a small-town PE teacher several degrees more childish than his students, is that he's a beta male convinced he's an alpha, as inflated as the splendiferous quiff he maintains, possibly to cultivate an illusion of height. His remodelling into marriage material plays out like an extended "physician, heal thyself" riff. Heard the one about the PE teacher who needed to shape up?
The plot of Chhalaang is in itself, not something particularly noteworthy. Like many sports dramas, the teacher has to overcome a number of challenges to best his far superior competitor, who comes off as some kind of a goon bent on winning. Along the way, he has to find a better half of himself that he himself did not know to win over the girl he loves. What is noteworthy is how the writing has taken this barebones plot and turned it into something almost amazing, building on the back of quality acting, great camerawork and a nail-biting (though somewhat predictable) finish.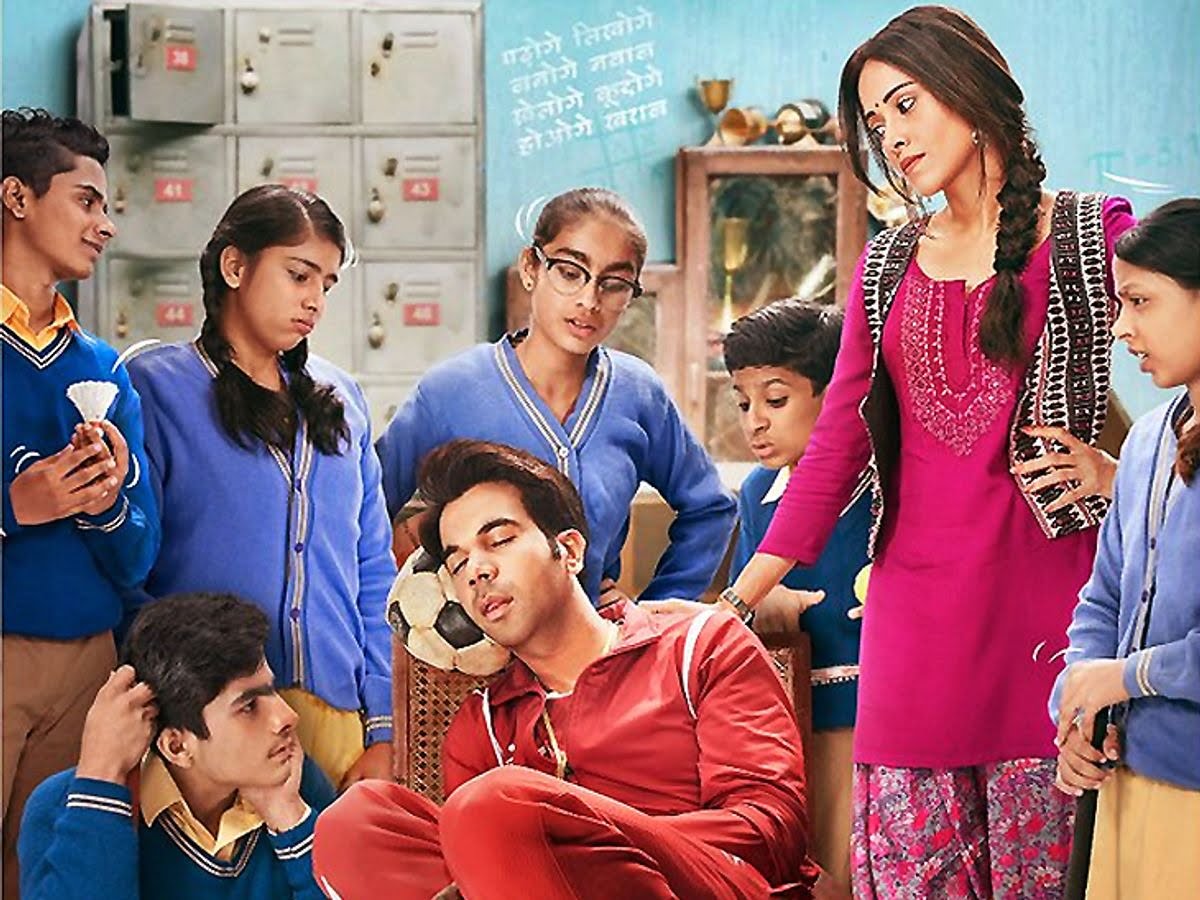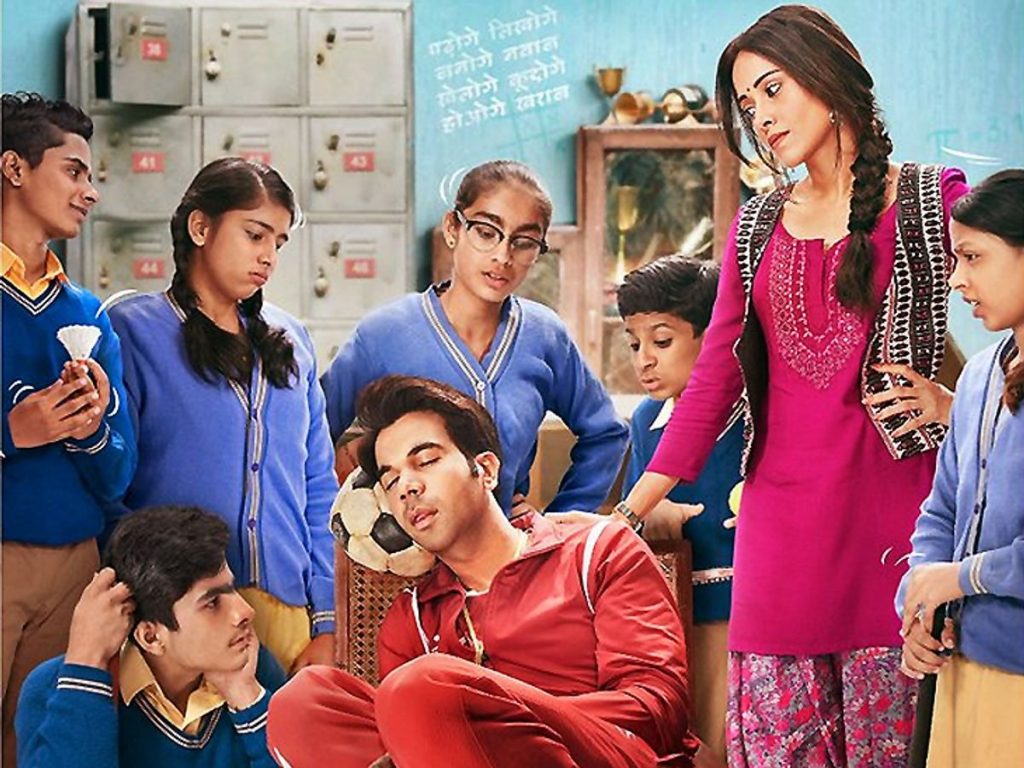 #Zeeshan Ayyub steals the show with his character Singh, who has a really bad mean streak and a penchant for mocking Montu for his weakness as a teacher. Fortunately, he does not slip away into the abyss of being an annoying cliché villain and is elevated to an almost likeable state as the film goes on.

Rao and Bharucha also have a solid chemistry as Rao's Montu goes from a silly goon who gets enjoyment in denying couples their time together, to one who learns what it is to love; while Bharucha's Neelima proves, yet again, that a well-written female character is no less important than a male lead. She seems to be, for all intents and purposes, the actual main character.

To conclude Chhalaang is a decent candidate for a weekend Diwali film to watch with the family. It's got a brisk pace, good writing, and most importantly, great characters.

Platform: Amazon Prime Video
IMDB Rating 6.6/10
Runtime – 136 Mins