Chandrababu Naidu's party, TDP, posted pictures and videos on their social media page. These pictures and videos showed a lot of confusion and disorder where their leader, Mr. Naidu, was staying. At the same time, the police in Andhra Pradesh took Mr. Naidu's son, Nara Lokesh, was taken into custody in the East Godavari district. Here is an explainer in detail.  
The Criminal Investigation Department (CID) arrested N Chandrababu Naidu, the former Chief Minister of Andhra Pradesh and leader of the Telugu Desam Party (TDP). He was taken into custody at 6 am from R K Function Hall in Nandyala town, in relation to a corruption case involving Rs 371 crore.
After his arrest, Chandrababu expressed his thoughts, saying, "Democracy was murdered, but I have to prove it if I am wrong. In the end, doing what is right prevails. People and TDP supporters should stay calm." He also took to Twitter, stating that nothing in the world could prevent him from serving the Telugu people, Andhra Pradesh, and his homeland.
At the same time, the police in Andhra Pradesh detained Chandrababu Naidu's son, Nara Lokesh, in the East Godavari district. The TDP alleged that the police stopped Lokesh, telling him not to visit Chandrababu. Lokesh was seen protesting his father's arrest, and party leaders asserted that Naidu's arrest was "unlawful."
Chandrababu Naidu's lawyer mentioned that the CID had taken him for a medical examination due to high blood pressure and diabetes being identified. The counsel added that they are planning to request bail from the high court. Meanwhile, Naidu's arrest led to protests at the Annapurna Sarukulu center in Tirupati. Footage shared by some news agency displayed individuals chanting slogans and setting a tire on fire in the vicinity.  
Why was Naidu Arrested? 
According to reports, Chandrababu Naidu was arrested because of his involvement in the Andhra Pradesh Skill Development Corporation scam. The notice sent to the former chief minister stated that he had been arrested under various sections of the law, including Section 120(B), 166, 167, 418, 420, 465, 468, 471, 409, 201, 109 in relation to Sections 34 and 37 of the Indian Penal Code (IPC), as well as Section 12, 13 (2), along with 13 (1) (c) and (d) of the Prevention of Corruption Act, 1998 by the Criminal Investigation Department (CID). The notice also mentioned that this is a serious offense for which bail cannot be granted immediately, and if he wishes to seek bail, he must do so through the court.
Arrest Without Legal Basis
When the police arrived to arrest Chandrababu Naidu, the TDP chief questioned their actions, stating that there was no evidence against him, and his name was not in the FIR. He demanded an explanation for his arrest. The police informed him that he was the 37th accused in the scam case. 
The TDP claimed that Naidu was "illegally arrested" while resting on a bus, and their spokesperson accused the Andhra Pradesh police and CID of starting this arrest process on Friday night. They alleged that hundreds of policemen gathered at Naidu's campsite and detained all the leaders staying with him. Naidu asked the police why he was being arrested, but they had no answer. 
The spokesperson called the arrest a political drama aimed at branding Naidu as corrupt just before the elections and argued that Jagan Mohan Reddy, the Andhra Pradesh Chief Minister, was the most corrupt politician in the country. Naidu received support from some of his allies, with RJD's Manoj Jha criticizing the Andhra government for resorting to extreme measures due to political differences and acknowledging Naidu's significant role in the development of Andhra Pradesh.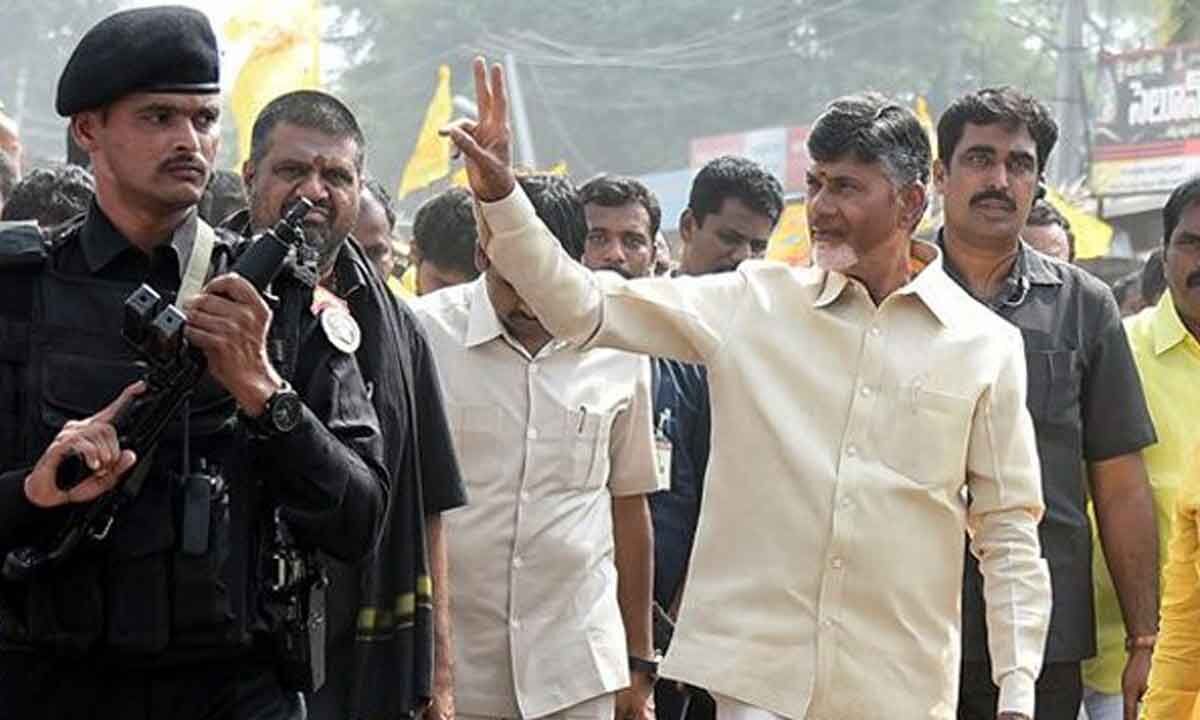 What did CID Report
The Additional GDP N Sanjay mentioned that Naidu has unique information about the transactions connected to government orders and MoUs, which makes him a crucial person in the investigation. He also stated that Naidu was the one who planned the Rs 500 crore Skill Development Corporation fraud.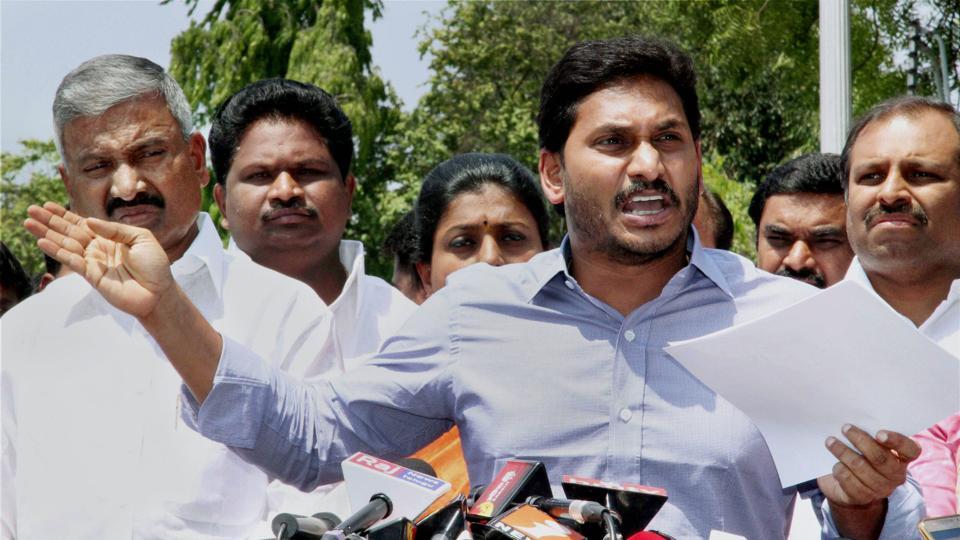 Did Chandrababu know about the arrest
Chandrababu Naidu had foreseen his arrest. During a public gathering in Rayadurgam, Anantapur district, on September 6, the TDP leader made a statement, saying, "Sooner or later, the YSRCP government might detain me. They might even resort to acts of aggression. It won't be just one incident; there could be several such oppressive actions." In response to what he termed an "oppressive regime," he urged at least one individual from every household to be prepared to make sacrifices for the betterment of the state and its progress, as reported by some sources.