The Cannes film festival is back in action after two distressing years of the pandemic. This year, it is held from May 17th to 28th. In its 75th edition, the festival has launched 'Country of Honour' for the first time. India is the Country of Honour for this edition, as is reflected in the theme of Cannes:' India, The Content Hub of The World'.
📡LIVE

Union Minister @ianuragthakur inaugurates the India Pavilion🎪 at #CannesFilmFestival#IndiaAtCannes🎬 #Cannes2022 https://t.co/aq2085He7y

— Office of Mr. Anurag Thakur (@Anurag_Office) May 18, 2022
The Cannes Film Festival has been organized annually since 1946. It was called as 'International Film festival' in 2003. It is held in the city of Cannes, in southern France. What distinguishes Cannes from other festivals like Sundance and Toronto is its exclusivity.
Cannes is an industry-only festival, so screening tickets aren't sold to the general public. Only a few dozen films are selected for screening, often from prestigious directors whose work has previously played at Cannes. About 20 films premiere "in competition," which means they're competing for the top Cannes prize: the 'Palme d'Or '(Golden Palm). Other awards in the competition include those that have a wide audience appeal.
Credits: NDTV
Then there are films 'Un Certain Regard'. They have original purpose and aesthetic art but will probably have limited theatrical distribution. Also, a category of 'Out of Competition' films is screened. These films want to be given recognition by the selection committee, but somehow do not fit the criteria.
Cinéfondation is a film by students currently enrolled in film school. Such films cannot exceed one hour in length. There are also special screenings, midnight screenings, tributes, and various events. These are not competing for the Palme d'Or but are selected to play during the festival.
Credits: The Economic Times
The Palme d'Or winner and the winners of seven other major awards, including the Grand Prix and the Prix de Jury are picked by a jury of film industry professionals. Deepika Padukone is one of the jury members this year, along with Rebecca Hall, Asghar Farhadi, Trinca, Ladj Ly, Noomi Rapace, Jeff Nichols, and Joachim Trier. The winners of the prizes will be announced on May 28th.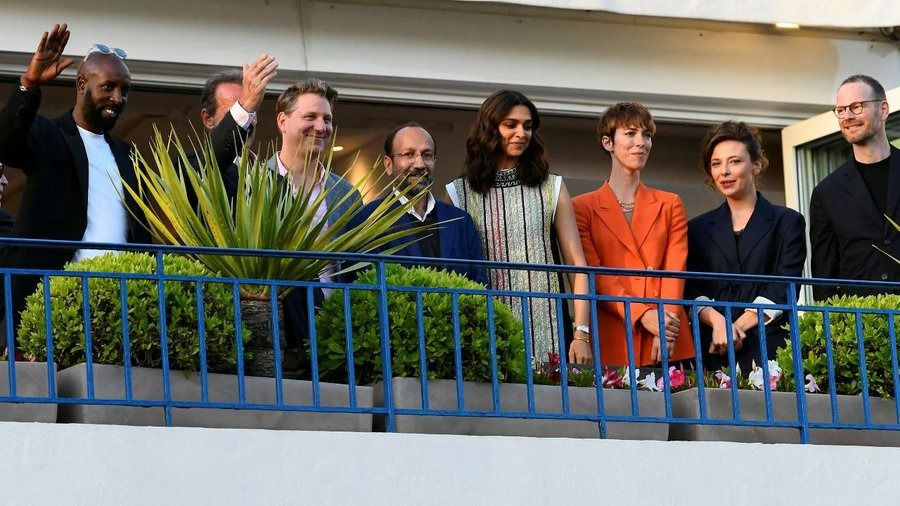 Credits: Tribune
This year, the jury will also announce a new release along with the Palme d'Or. The remarkable feature of this year's festival is the inauguration of the Cannes film market. Also, the festival would celebrate Indian Cinema on the eve of 75 years of India's independence.
5 Indian movies will be screened as part of the "Goes to Cannes section", including Bailadila by Shailendra Sahu, Baghjan by Jaicheng Zxai Dohutia, Follower by Harshad Nalawade, Shivamma by Jai Shankar and Ek Jagah Apni by Ektara Collective. As a tribute to the Indian cinema, Satyajit Ray's legendary film 'Pratidwandi' will also be presented in an exclusive screening at the movie gala.
It is a proud moment for India this year at Cannes. Interested viewers can watch the red-carpet event of the Festival on its official YouTube channel Festival de Cannes (Officiel).
References: Vox, The Indian Express, Firstpost, Youtube
Featured Image Source: