It's been a tough time for Bollywood. After a nightmarish phase of extensive trolling of big-banner star-studded films, notable ones being Laal Singh Chadda and Raksha Bandhan, both of which bombed at the box office, sending shockwaves in the industry. As the crisis deepens, producers stand bewildered, negotiating a quick fix to steer clear of any controversy and earn revenue for their heavily financed films.
Twitterati, meanwhile, notorious for digging old interviews to whip their stars, are on a new mission- to find the most random comment on the internet to get offended by.
And it worked!
Amid the chaos, however, Shah Rukh Khan is hopeful for better times.
An old interview of the actor has been doing rounds on the internet, where the Dilwale actor expressed his views on cancel culture. The video has since gone viral, dividing social media users on their opinions towards the King of Bollywood.
Here are some snippets from the interview:
After being questioned by a journalist, in the now-viral clip, SRK says, "Actually, sometimes it is good. If the film doesn't work, you get an excuse to make your heart happy, so you get the excuse that a social boycott happened so which is why it didn't work.
"With due respect, I don't think that has affected me or my film or will ever affect me or my film (Someone will have an issue, someone would comment. but in this country, I do know that I have received so much love so I can say with certainty that many haven't received that kind of love."
SRK had also been a victim of trolls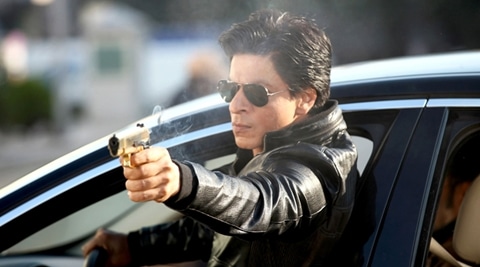 A still from Dilwale
In 2015, the King of Bollywood himself was canceled by Twitterati after he spoke his mind on the ongoing intolerance in the country which unfortunately led to his then-film Dilwale being received poorly at the theatres.
It is important to note that there are millions who root for his simplicity, some going out of their way to defend the superstar on Twitter, after some users stormed in with allegations, trying to boycott his upcoming film Pathaan. The highly anticipated film is said to be his comeback after a long stint away from the industry.
Here's how his fans showed support for their favorite actor
Boycott Gang needs such treatment at least once every week.
BOYCOTT GANG TMKC

INDIA AWAITS PATHAAN#PathaanFirstDayFirstShow pic.twitter.com/4j1kuZPdpW

— PATHAAN 🇮🇳 (@justsrkianthing) August 21, 2022
I'm really very very proud of all the #SRKians 🤗☺️
Spread love as much as you guys can,the hatred people are showing can only be eliminated by our infinite love💙
All the very Best😊 #PathaanFirstDayFirstShow #PathaanMovie #Pathaan #ShahRukhKhan𓀠 #JohnAbraham #DeepikaPadukone https://t.co/3yMl8N09no

— SRK's Pathaan (@iamSRKian_01) August 26, 2022
There is only one religion in the world hard work. – @iamsrk ❤️❤️ #PathaanFirstDayFirstShow for sure 💯 https://t.co/0UiS6A85DQ

— Rahul Kumar Pandey (@raaahulpandey) August 26, 2022
Mitron , Retweet if this is truth…

We love u @iamsrk

BOLLYWOOD KO BACHANE USKA RAJA HI AAYEGA #ShahRukhKhan𓀠 #Pathaan | #Jawan | #Dunki pic.twitter.com/VN97hXcOmW

— javed (@Javedaslam_33) August 30, 2022
BLOCKBUSTER loading.#ShahRukhKhan #DeepikaPadukone #JohnAbraham pic.twitter.com/XxB8BVVp8t

— Manobala Vijayabalan (@ManobalaV) August 25, 2022
The highly versatile actor, who is recently on the receiving end of online hate is positive that his army of fans will support him. #PathaanFirstDayFrstShow has been trending on Twitter, for a whole 5 months before the release of the film!
Picture abhi baaki hai mere dost!