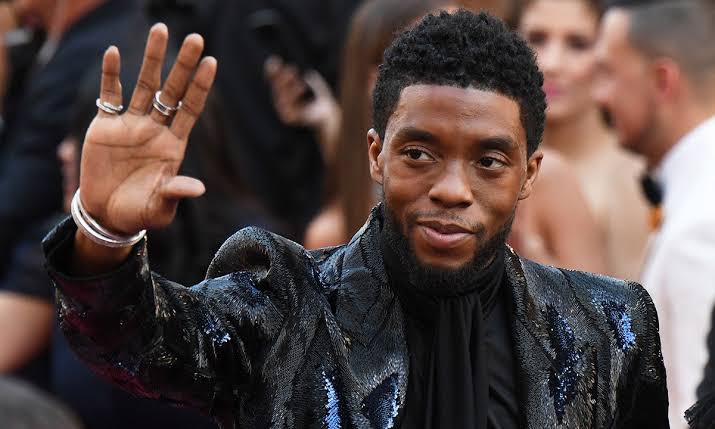 On the Anniversary of the death of the Black Panther star Chadwick Boseman, his co-star Lupita Nyong'o pays her tribute, saying, "I did not know that I could miss both his laughter and his silence in equal measure".
It is a year ago that Boseman passes away due to colon cancer, which he had been continuously fighting for four years before his death. He had kept silent about his Cancer through everything and had completed every role that he had signed up for, before bowing down to fate. He was awarded Best Actor at the Screen Actor's Guild Awards for the portrayal of Levee Green in "Ma Rainey's Black Bottom". He had also worked on "What if…?", the animated series by Marvel.
He also memorably played Jackie Robinson in 42, an American soldier called Norman in Da 5 Bloods, Thurgood Marshall in Marshall, James Brown in Get on Up, and so on.
Nyong'o and Boseman co-starred in the 2018 flick "Black Panther", in which Boseman portrayed the role of King T'Challa and Nyong'o portrayed the role of Nakia, his former lover and a spy for Wakanda. Unlike the Nakia portrayed in the comics, she was a great and supportive friend to King T'Challa and they both had great respect towards each other, despite being former lovers.
Similarly, the pair also shared a great friendship outside the movie as well.
Nyong'o posted on Twitter a picture of both of them in one of the beautiful moments they shared and added to her words that the memory of Boseman is still alive in her.

Mark Ruffalo, who co-starred with Boseman in the last two Avengers movies, Infinity War and Endgame, wrote, "Can't believe how fast time has gone. Thinking of you today, @chadwickboseman."
Marvel Studios also paid their tribute to Boseman's death Anniversary, posting on social media, "Honoring our friend, our inspiration and our King, Chadwick Boseman."
In the honor of Boseman's legacy, Marvel had decided not to recast the role of King T'Challa, shortly after the death of the Actor. They had decided to widen the Wakanda universe and tell the story of Black Panther's allies. Black Panther: Wakanda Forever is currently being filmed and will see many cast members return from the original, including Nyong'o, Letitia Wright's Shuri, Winston Duke's M'Baku, and Danai Gurira's Okoye.
The crew is said to be working hard to honor the memory of the late actor, and his influence will be seen throughout the movie.
Reference:
Image Credits: