The 14th Aero India edition started on February 13th, and will continue for five days. In the wake of the iconic event, the Bengaluru Police have put out the traffic guidelines for the commuters and vehicle owners of the city. 
There will be temporary traffic prohibitions and restrictions for five days from 6 am to 8 pm. Parking of all types of vehicles has been prohibited on certain roads leading to Yelahanka, where the show will take place. 
The likes of trucks, Private Buses, Lorries, and other Heavy and Medium Goods Vehicles, along with tractors have been prohibited on the road for the event.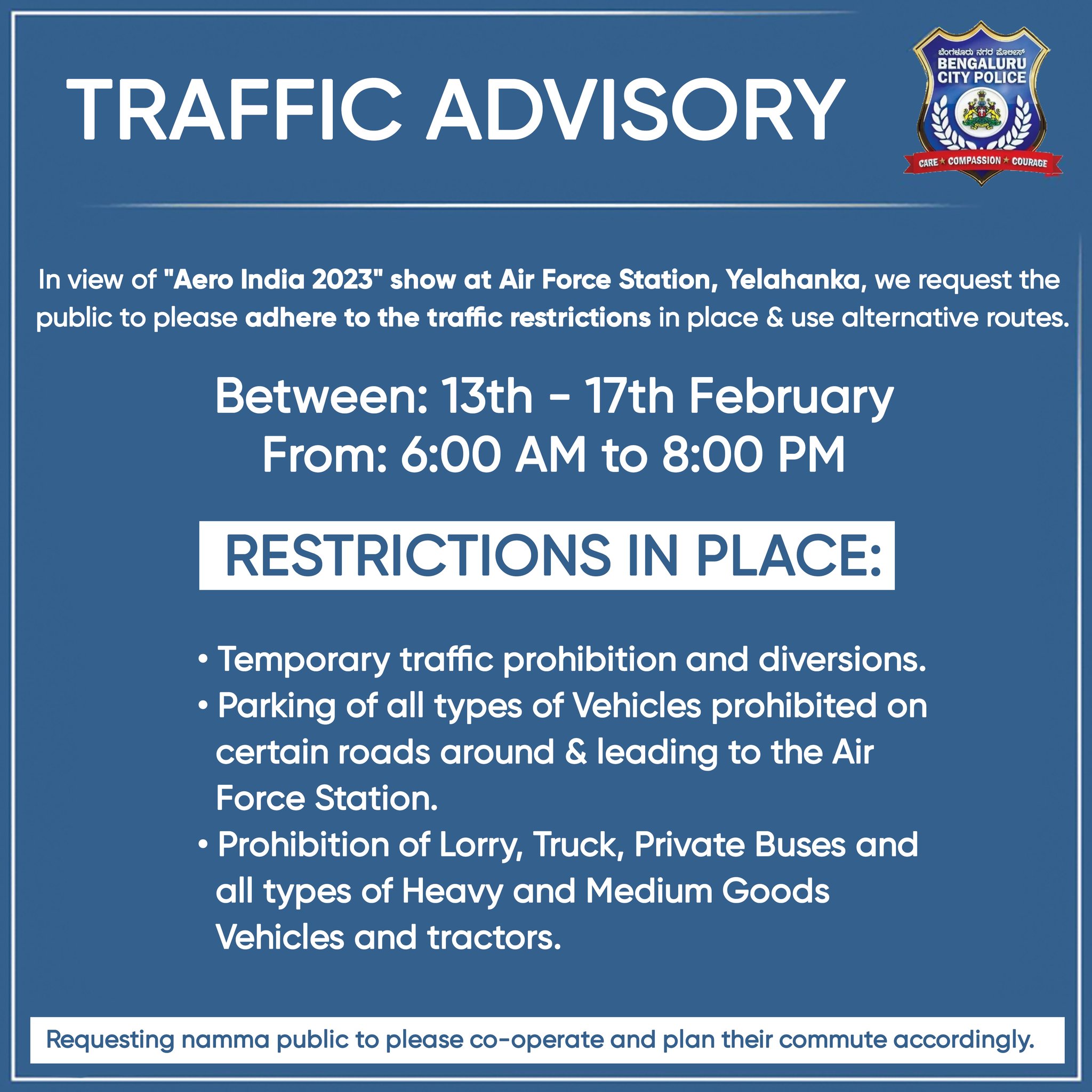 For the commuters to have options while travelling around the city, the guidelines also include alternate routes for those travelling to different parts of the city.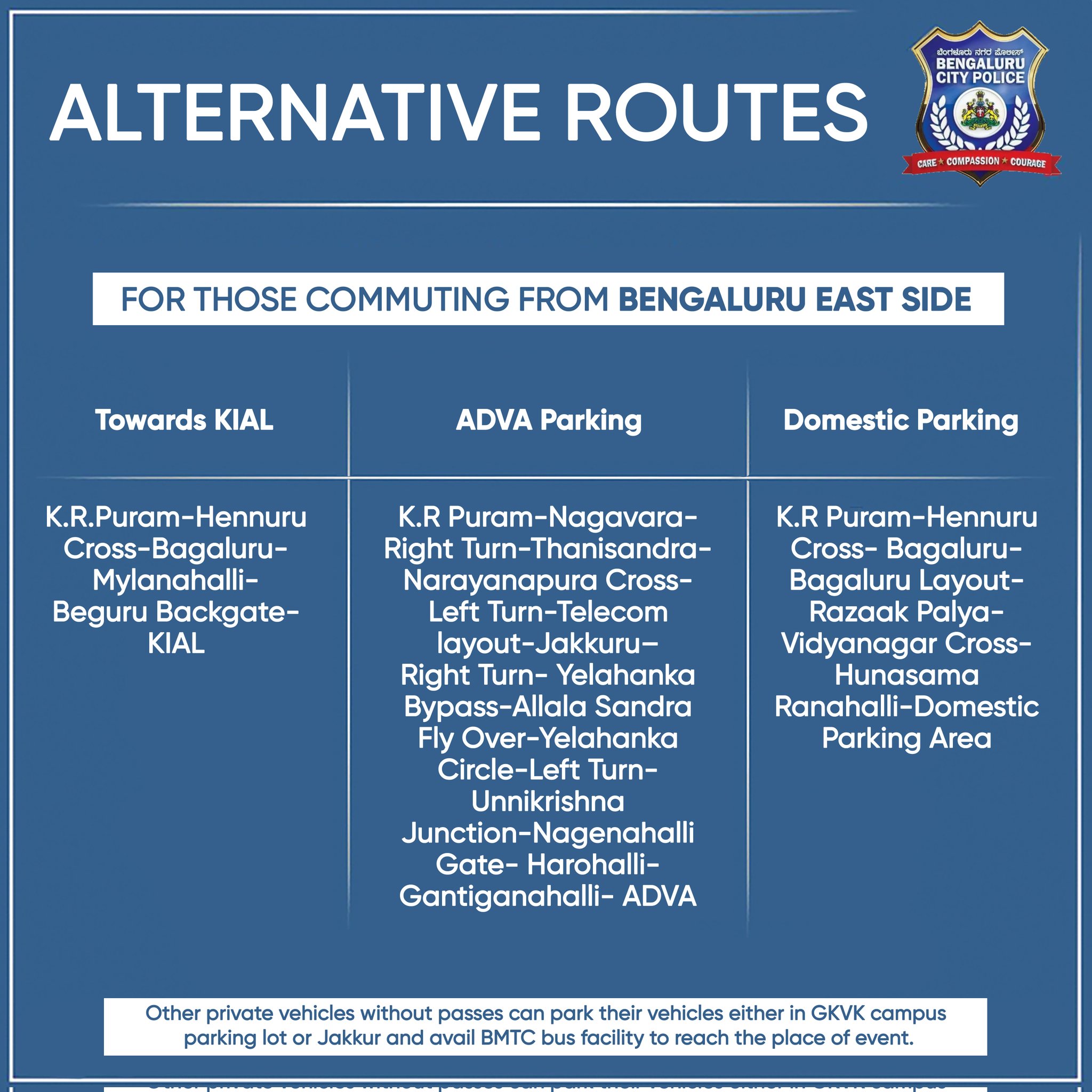 The guidelines include alternate routes for the vehicles coming in from East, West, and South Bengaluru. The guidelines specifically mention the changed routes for the vehicles travelling to the International Airport, ADVA Parking, and the Domestic Parking. 
The guidelines were made public by the Bengaluru city police through their social media accounts on the morning of the first day of the event. The citizens have been urged to spread the word about changed routes and guidelines.