On Thursday, the Indian Railway Stations Development Corporation unveiled a "high-tech entertainment centre" at City Railway Station. This gaming zone, which includes VR games, tours, and more, is reported to be the first of its kind in India. It was inaugurated by SWR Bengaluru divisional railway manager Shyam Singh.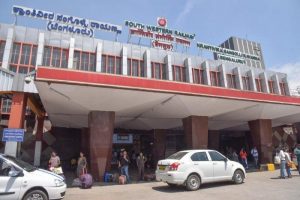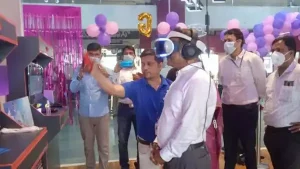 Gamineazy KSR is the name of the gaming centre, which features a range of thrilling games and experiences, including console gaming, motion gaming, racing cockpits, virtual reality games, and virtual tours, according to an SWR official. Gamineazy Entertainment, a 10-year-old gaming firm owned by IIM-Ahmedabad graduate Navin Rajendran and his sister Namitha, has launched the gaming centre.
The gaming area has been thoughtfully chosen to meet the demographic of the trains, allowing for accurate statistics such as budget and play time. Many of the games are only a few minutes long (3-5 minutes). The fee for a quick motion game starts at just Rs 30.
Images Via Times Of India