The annual day function at Hello Kids – Kaizen, V. Kallahalli was a grand success, with little children showcasing their talents and mesmerizing the audience with their enthusiastic performances. The event was held on 25th March 2023 and was graced by esteemed guests from various walks of life.
The children sparkled on the stage like twinkling stars, and their rhythmic movements and energy won the hearts of everyone present. The parents were proud and delighted to see their little ones perform so well.
The event was well-planned and executed, with the credit going to the principal, Anusha Gogeneni, and the staff of Hello Kids – Kaizen, V. Kallahalli. Their hard work and dedication in training the children were evident in the quality of the performances.
As the evening came to a close, the Centre Director and Principal, Anusha Gogeneni, extended her good wishes to the children and their parents. She congratulated the children on their outstanding performances and thanked the parents for their constant support and encouragement.
Dr. Latha Murthy, the founder, and chairwoman of Empowered Minds Edu Tech Solutions, was the chief guest for the event. Dr. Murthy is a renowned leader in the field of education and is known for her innovative and futuristic approach. She shared her experiences and spoke about the importance of positivity as a mantra for success.
Mrs. Puja Chandra, the president of the Lions Club of Sarjapura town, also graced the occasion. Mrs. Chandra is a true example of women's empowerment and an influencer in the community. Her presence added a great deal of value to the event.
Mrs. Suparna Chatterjee, the 1st Vice President of Lions Club Sarjapura Town and Leo Advisor Youth Momentum, was among the guests of honor. Her contributions to the community and her work in mentoring youth have been widely appreciated.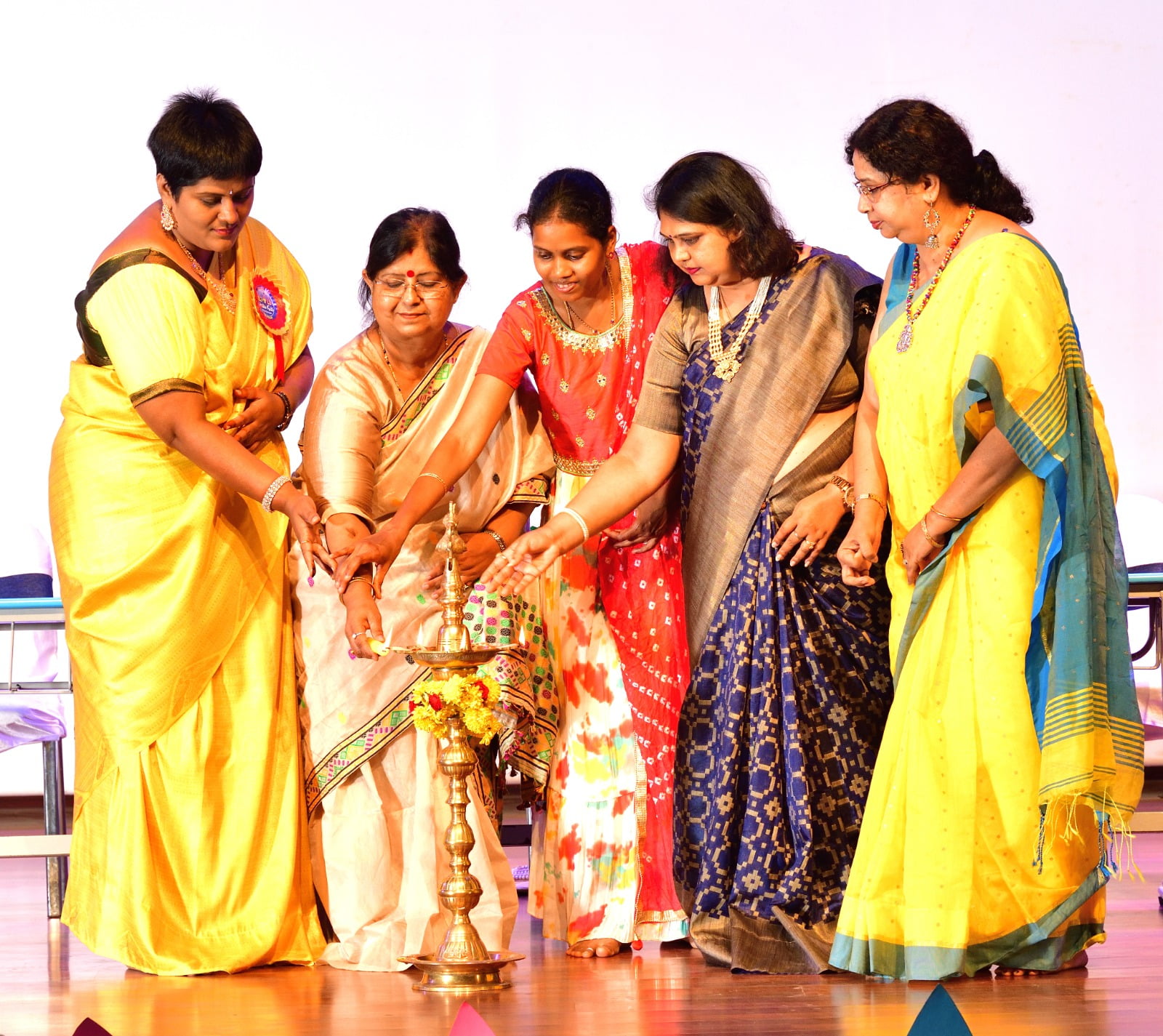 The annual day function was a beautiful celebration of the talents and achievements of the children at Hello Kids – Kaizen, V. Kallahalli. The event was a testimony to the commitment of the institution to providing quality education and nurturing the talents of its young learners.
Overall, the evening was a great success, with happy parents and good wishes from the Centre Director and Principal, Anusha Gogeneni. Congratulations to the principal and staff of Hello Kids on a job well done!