The Indian tricolour flew high at the Academy Awards. Three products of film work from India made it to the final nominations for the Oscars. While MM Keeravani's Naatu Naatu was a crowd favourite. After grabbing the prestigious Golden Globes Award, the song's nomination was certain. 
Besides the RRR product, 'All That Breathes' and 'Elephant Whisperers' also got nominated for the final round. Here is all you need to know about the Elephant Whisperers, which holds a realistic chance of winning the Academy Award this year.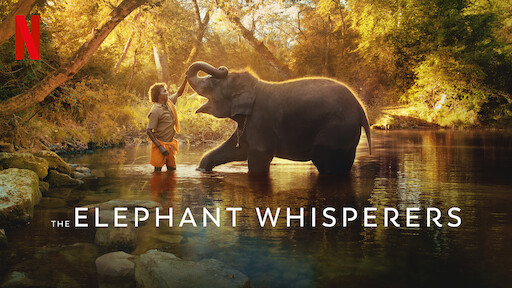 The Indian content industry has often created movies or shows commenting on the relationship between a human and nature. While M.A Thirumugam's Hathi mere Saathi might be the first exposure of the Indian audience to a heartfelt genre of this sort, we have come a long way to make our content more nuanced and grounded even in different mediums, like short films or documentaries. 
Kartiki Gonsalves 'The Elephant Whisperers' dwells on the same topic and gives a sense of a more real and heartfelt account of the same.  
The Elephant Whisperers is nominated at the Oscars!

This film is an ode to devotion and love..an ode to unconditional selfless love for the beautiful baby ellie Raghu who felt all the emotions like us humans but only two could hear his whispers – Bomman and Bellie. pic.twitter.com/UNHr8uZOKv

— Guneet Monga (@guneetm) January 24, 2023
The documentary short film, which is streaming on Netflix is a story of a family which has adopted two orphan baby elephants in the Mudumalai Tiger Reserve, Tamil Nadu. The movie sheds light on the relationship formed between the animals and their 'parents'. The crafted documentary also gives a holistic picture of the animal habitat, making the viewer feel like experiencing it firsthand. 
The movie revolves around the life of a couple, an indigenous couple that looks after an orphaned elephant Raghu like a part of their family. Besides focusing on the development of the relationship between the animal and the couple, it also takes a deep dive into the natural habitat of the animals in the southern part of the country. 
.#TheElephantWhisperers has our hearts! The emotions stay with you, long after you've watched the docu! Congratulations Kartiki Gonsalves & Team #OscarsNominations2023 @EarthSpectrum @guneetm @NetflixIndia @netflix

— Suriya Sivakumar (@Suriya_offl) January 25, 2023