In a landmark judgment, the Supreme Court on Thursday declared that unmarried women are also entitled to seek abortion of pregnancy in the term of 20-24 weeks arising out of a consensual relationship.
In its interpretation of the Medical Termination of Pregnancy Act, the apex court said, an unmarried woman can undergo an abortion up to 24 weeks on par with that of married women as the distinction between a married woman and an unmarried woman can't be sustained.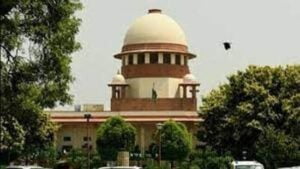 The Court ruled that exclusion of unmarried women who conceive out of live-in relationship from the Medical Termination of Pregnancy Rules is unconstitutional. "All women are entitled to safe and legal abortion", the Court said noting that the 2021 amendment to the Medical Termination of Pregnancy Act does not make a distinction between married and unmarried women.
"For purposes of abortion, rape will include marital rape," the top court said. "Prohibiting single or unmarried pregnant women with pregnancy between 20-24 weeks from accessing abortion while allowing married women would fall foul of the spirit guiding Article 14," the court said in its ruling.
These categories include survivors of sexual assault, minors, women whose marital status changes during an ongoing pregnancy, and those with physical and mental disabilities.
Justice DY Chandrachud said the interpretation of the MTP act has to reflect the social realities. Social mores change and evolve as society changes and laws must not remain static and advance the cause." Married women may also form part of survivors of sexual assault or rape. A woman may become pregnant due to a non-consensual act by the husband. Sex and gender-based violence in all its form has been part of families," he added.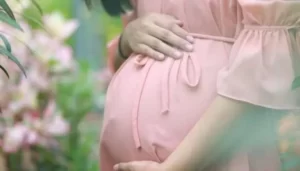 According to the court, law shouldn't decide the beneficiaries of a statute based on narrow patriarchal stereotypes on what constitutes permissible sex. The court has said that rights of reproductive autonomy, dignity and privacy under article 21 give an unmarried woman the right of choice whether or not to bear a child on similar footing as married woman.
Abortion activists argue that the law could be more inclusive in its terminology by changing 'woman' with 'pregnant person', which extends the rights to not just cisgender women, but also trans people and the entire LGBTQI+ community.
However, Indian laws are more progressive compared to other countries. Still, 67% of abortions in India are unsafe, according to the United Nations Population Fund's State of the World Population Report 2022. The report states that eight women die because of unsafe abortions each day, making it the third most common reason for maternal mortality in India. 
The case pertained to a 25-year-old woman who approached the Delhi high court seeking termination of her pregnancy of 23 weeks and 5 days stating that though her relationship with her partner was consensual, she was unmarried and her partner refused to marry her.