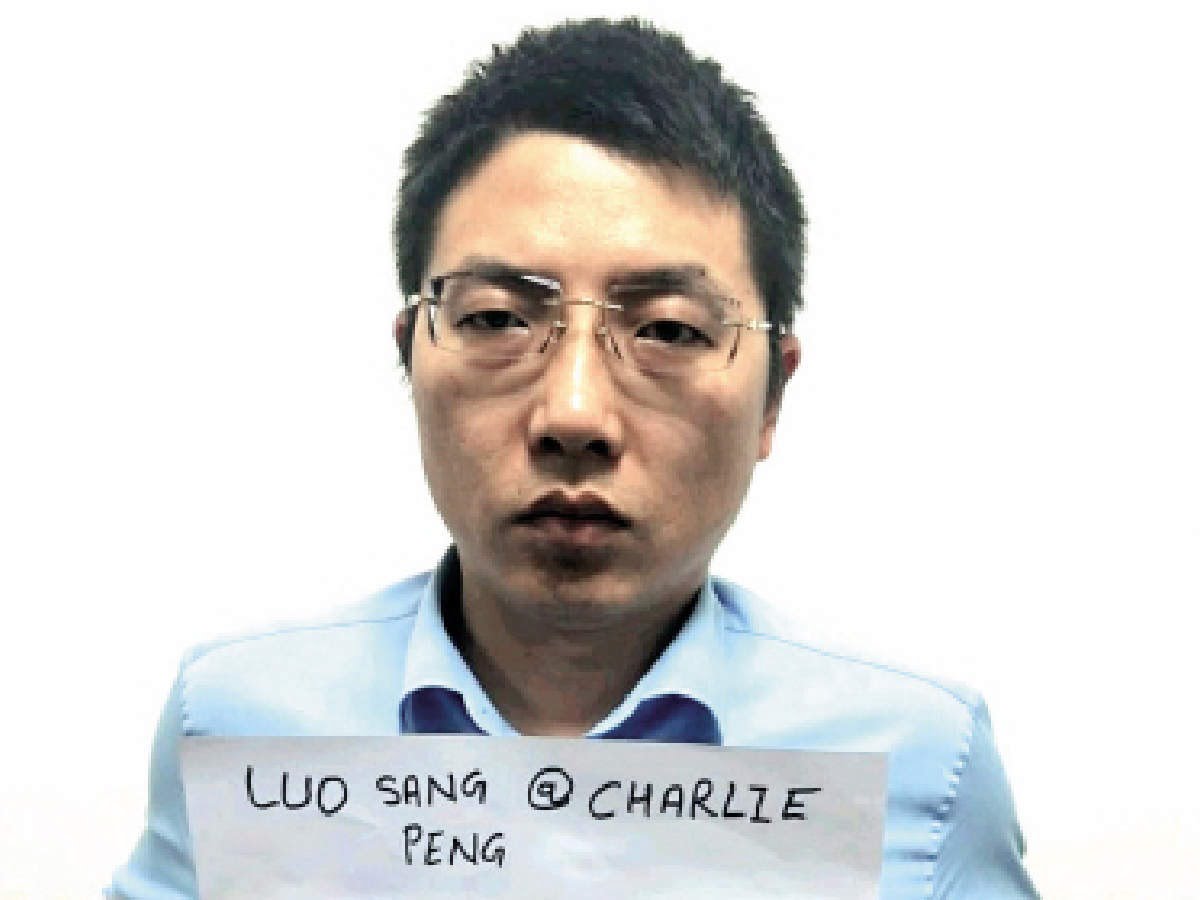 The Income Tax department now suspects that Luo Sang aka Charlie Peng, the key accused in the latest hawala transactions, was spying on Dalai Lama and his associates. Luo Sang was arrested by the IT department last Tuesday (11th August) for money laundering and spying, from Delhi. The latest accusation has come in the light of the department discovering that he was bribing some Lamas in Delhi. He had given cash u to Rupees 2-3 lakhs to some people near Majnu ka Tila, a Tibetan refugee colony in Delhi. The communication between Lamas and Sang was carried out through Chinese communication application WeChat, according to IT department. Office boys who worked with Sang have given a statement to IT department about dropping off cash packets to Lamas.
The IT department has also tracked down a Delhi based Chartered Accountant who helped Sang in hawala transactions. The CA was running more than 40 bank accounts via which more than Rupees 300 crores worth of transactions was carried out for Chinese companies. Some of the Hawala transactions leading to Hong Kong have also been tracked down.
Hawala transactions refers to the informal method of transferring money without any currency (physical money) actually moving. It is also called as underground banking. There are no promissory notes in Hawala transactions as it is based on trust between brokers. As there are no official records or proof of money being moved, the source of money cannot be traced. It is widely used among expats sending remittances home. Due to its informal nature and absence of regulation, India, among other countries has declared the method illegal.
Luo Sang or Charlie Peng was arrested as the IT department raided various premises of Chinese entities, their close aides and a couple of bank employees. The Central Board of Direct Taxes revealed after the raids that a subsidiary of Chinese company and its related concerns have taken over Rupees 100 crore in bogus advances from shell entities for opening businesses of retail showrooms of India. Some documents were also found which showed the active involvement of bank employees and CAs in money laundering in Hawala transactions.
Luo Sang, the key accused had taken a fake identity as Charlie Peng in India. He was previously arrested by the Special cell of the Delhi Police in September 2018 under espionage charges. The Delhi Police had alleged that he was spying for china and was laundering money under Hawala transactions. He was let go by the court soon after. However this time, it has been discovered that Sang/Peng was using 8-10 bank accounts (actually holds 40 accounts) and was representing Chinese companies in Hawala transactions. He was infusing around Rupees 3 crore everyday through Hawala with help from the employees of Bandhan Bank and ICICI Bank. He is suspected to be running this scam since 3 years.
Lou Sang happens is said to be a Chinese national who hails from Lhasa in Tibet. It has also been discovered that he had married an Indian girl from Lunglei in Mizoram earlier to easily acquire a passport. His Indian passport was issued from Guwahati. The wife's passport has also been acquired by the investigating agency now. They have also recovered two fake Aadhaar cards, a fake PAN card and of course, the fake passport from Sang. He also changed his addresses regularly as his Aadhar cards reveal. The first one has an address from Sector 19, Dwarka, delhi and the second one has an address from Manipur. His current address, however, was in Phase 5, DLF Gurugram.
With reference to all the recent events, the Deputy Director of Chinese Ministry of foreign affairs department has given the first official response from Beijing today. He said "Fair just and non-discriminatory environment for normal operation of Chinese companies in India is required. Beijing expects a level playing field in India for its companies. The Chinese companies are directed to follow all Indian rules. China is committed to safeguarding its business interests."
– Jahnavi TR
– Bengaluru
References – https://www.indiatoday.in/india/story/chinese-national-luo-sang-busted-by-i-t-dept-was-arrested-by-delhi-police-for-spying-in-2018-1710467-2020-08-12
https://www.indiatoday.in/india/story/key-accused-china-hawalagate-snooping-dalai-lama-1711746-2020-08-16
https://www.hindustantimes.com/india-news/chinese-entities-raided-for-suspected-money-laundering-and-hawala-operations/story-rJ9qYakjZM0gHBkONM2JBK.html
https://www.investopedia.com/terms/h/hawala.asp
Picture credits – timesofindia.com