Congress veteran Kapil Sibal recently announced that he quit the party on May 16. Here are some quick facts about him:
Kapil Sibal – who represents Uttar Pradesh in the Rajya Sabha and whose term ends in July – said he had 'tendered (his) resignation' from the Congress on May 16https://t.co/LekSyP205J

— Hindustan Times (@htTweets) May 25, 2022
Kapil Sibal was born on 8th August 1948 to Hira Lal Sibal and Kailash Rani Sibal.  He completed his LLB degree from St. Stephens College, University of Delhi, and also a master's degree in history. In 1970, he joined the bar association and it took Sibal 13 years to get qualified as a senior lawyer. After a few years, he was appointed as the Additional Solicitor General of India. In 1973, he married Nina Sibal and later pursued an LLM degree from Harvard University in 1977.
Credits: OneIndia
Sibal joined politics full-time in 1998 as a member of the Rajya Sabha. From 2000 to 2002, he served as the Secretary of Congress Parliamentary Party. He was elected to the Lok Sabha for the first time in 2004. He went on to serve cabinet portfolios of Science & Technology and Earth Sciences; of Human Resource Development and Communications and Information Technology Ministry. In 2009, he won the Lok Sabha seat from the Chandni Chowk constituency. However, he lost the seat in 2014 to Dr. Harsh Vardhan of the BJP.
In recent years, Sibal and 22 other Congress leaders(G 23) criticized the central leadership of the party calling for reforms. After Sibal said that the G23 was not Ji Huzoor-23, youth Congress workers protested outside his house and vandalized his car. The rift between Sibal and the Congress High Command widened after the Ji-Huzoor episode as Sibal expressed his views that the Gandhis should step down from the leadership role, making way for a new leader.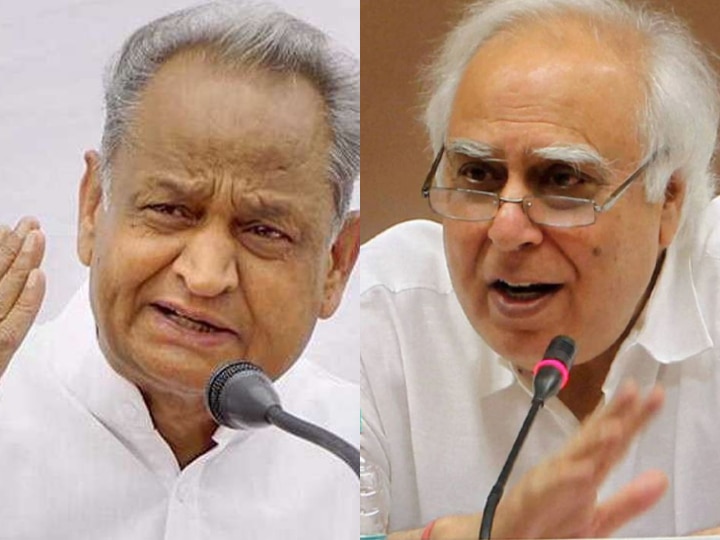 Credits: ABP News
Although Kapil Sibal has filed a nomination for Rajya Sabha with Samajwadi party support, he said he always wanted to be an independent force in the nation. He also added that many people are coming to the forefront to expose the shortcomings of the central government in 2024.
References: Hindustan Times, Elections.in
Featured Image Source: The Federal