As protests against the central government's new recruitment scheme for armed forces spread across many states, the Ministry of Home Affairs announced a 10 percent reservation for 'Agniveers' in the Central Armed Police Forces (CAPFs) and Assam Rifles.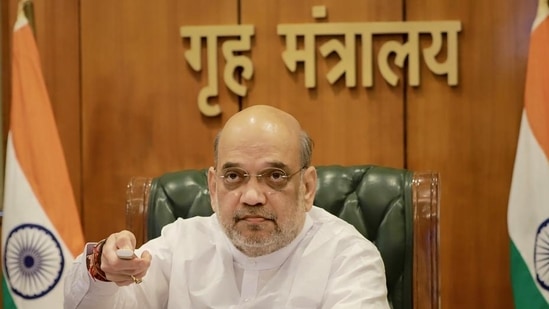 Credits: Hindustan Times
---
The ministry also announced relaxation of the upper age limit by three years for those who join the two paramilitary forces. Furthermore, the first batch of Agniveer will get an age relaxation of five years beyond the prescribed upper age limit.
MHA decides to reserve 10% vacancies for recruitment in CAPFs & Assam Rifles for Agniveers, 3 yrs age relaxation beyond upper age limit to Agniveers for recruitment in the two forces. For the 1st batch of Agniveer, age relaxation will be for 5 yrs beyond upper age limit: HMO pic.twitter.com/VKpTrCL9Y6

— The Times Of India (@timesofindia) June 18, 2022
The major announcement comes days after Home Minister Amit Shah announced that 'Agniveers' would get preference in the CAPFs.The Centre has already announced a short-term change in the age limit for the new military recruitment scheme to 23 from 21, as no recruitment has taken place in the last two years.
Several BJP-ruled states like UP, MP, Haryana, and Assam had announced that they would give preference to the 'Agniveers' for recruitment in the state police. However, protests continue despite assurances by the Home Minister, the Defense Minister, and the Army Chief.
https://twitter.com/baburao___aapte/status/1537850005611982848?s=20&t=cHafh81K5tV4e13Kc_M93Q
Yesterday, a man died in Telangana amidst police firing as protestors used arson and damaged public properties, leading to major security issues. Violence was also reported in Uttar Pradesh, Haryana, Punjab, and Madhya Pradesh. In Bihar, the house of Deputy Chief Minister Renu Devi was attacked amid the protests.
Union ministers and military chiefs have claimed that the scheme has been well planned and will bring 'transformative' changes in the sector. They attribute the protests to a misunderstanding. However, the Congress party claims that the scheme is "controversial, carries multiple risks, subverts the long-standing traditions", and may turn out to be a case of "penny wise and security foolish".
Listen to PK Sehgal, who has served in the army for 41 years, how dangerous the #AgnipathScheme is for the country !pic.twitter.com/FVekru75P1
#AgnipathScam #Revoke_Agniveer_Yojana

— Rajesh SP (@ARajesh_SP) June 18, 2022
The protests against the scheme occurred not just because the government scrapped economic incentives like giving pension, but failed to understand the social motivation for joining the army. By promising to retain only 25% of those recruited, the socio-political implications of the scheme have been misguided.
References: Hindustan Times, NDTV
Featured Image Source: Times of India