Microsoft Bing notified me that it was Positive Media Day at 12 A.M; I had no idea there was a day dedicated to positive media until then. I simply chuckled, and then I noticed that #Arnabisback was trending at the same time, and I read the description of the Republic media, which described itself as "fierce journalism." I also noticed that #RanaAyyub was trending, with a lot of tweets dehumanizing her. Well, I'm not going to get into a debate over who is better and who isn't. Neither this article intends to pick sides or criticize the other.
With so much negativity around, it is impossible to pick up positive news and read about it. It is nearly impossible to switch on the television, open a digital media website, or scroll through Twitter without being bombarded with news of the latest coronavirus deaths.
Alerts of murders, global catastrophes, accidents, crime, communal hatred, and human rights abuses are so frequent, thanks to the 24-hour news cycle — and this continual barrage of violence and devastation has messed up our minds.
Fake news has taken more sophisticated form, faux, misleading, and spun-up stories are more widely circulated. Hoaxes are more profitable to produce.
This isn't to say that these are the only events that occur. Perhaps journalists are compelled to convey negative news since a sudden tragedy is more captivating than gradual progress.
While many of us feel depressed reading such news and many individuals are unable to distinguish between true or fake news, and others with vested interests are taking advantage of this. The development and dissemination of fake news and hoaxes on the Internet are motivated by money, politics, or other hidden agendas.
And when we look around at the current media landscape, it looks like the majority still believe that it's negative, not positive news, that sells, and follow the old adage: "If it bleeds, it leads."
It's strange that if an individual or small organization attempts to help out by disseminating news, we're frequently questioned if we're on the right or left side of politics. On occasion, we are informed that journalism has reached its nadir. But I would like to tell you about one such individual and organization that constantly strives to keep the citizens informed. You might as well want to look it up.
Palagummi Sainath, the founder, and editor of the People's Archive of Rural India (PARI) quit prominent positions to devote his time to assisting and documenting rural India's untold tales that mainstream media overlook. Positive news from rural India seldom hits the front pages of newspapers. However, owing to individuals like Sainath sir, a glimmer of light can be seen even in the middle of such despair. It was Sainath sir to highlight 'agrarian crises as civilization crises.'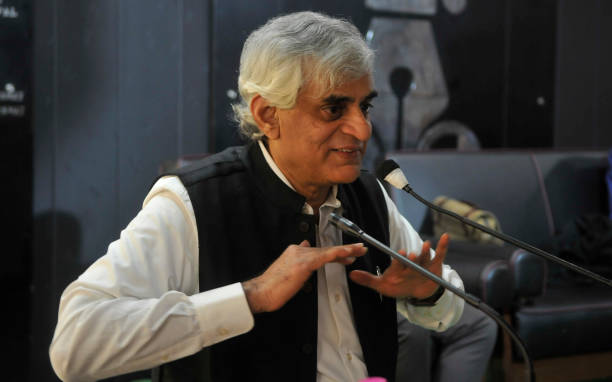 When you think of a farmer, how frequently do you think of a woman farmer? Very rarely or not at all right. It's not your fault the Indian media frequently shows a man ploughing in a desolate field as a graphic depicting a farmer crisis in rural India. But Sainath sir pointed out that it's the women who work in the fields, whether they are sowing, harvesting, or ploughing. Despite this, just about 8% of women own any land. Did you know, women farmers commit suicide as well?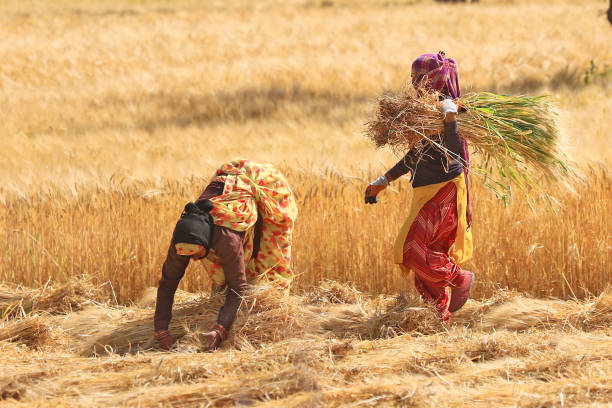 Sainath sir believes that dissent, discussion, and representation of every section and gender of our society form the fabric and birth of this profession. Yes, such people and organizations exist, but we are the ones who decide what we want to read. Do read up on his book "Everybody loves a good drought," to understand the plight of ordinary people. To learn about the stories of our rural India, follow organizations such as PARI. Rural India's stories are just as significant as the richest man in India breaking news headlines. Perhaps then you'd stop asking questions about left and right and instead focus on the people of rural India.
I disagree that media is dead; it is very prevalent, switch off your 9 PM news and look around you. You will find individuals and organizations who actually deliver news, not infotainment. Alt News, for example, is a fact-checking organization that uses Reverse Image Search and other tools to debunk false news. There are many such organizations and individuals like Faye D'souza who always strive to offer accurate facts. Support and follow them.
The daily repetition of negative news about things we can't act upon makes us passive. It grinds us down until we adopt a pessimistic, jaded, sarcastic, and fatalistic outlook. Society needs journalism – but in a different way, we need to hear the stories of ordinary men. It's not only about the issues; it's also about the solutions. There are a lot of stories about things that are working. About visionaries and revolutionaries and about possible collaborations and change-makers. Don't indulge in whataboutery. Don't indulge in a blame game. As citizens, we ought to demand what we consume. I remember Madhavan's dialogue from 'Rang De Basanti' – "Koyi Bhi Desh perfect Nahi hota, Usse perfect banana padta hai." (No country is perfect. We've to make it perfect).
Image courtesy:
Getty images