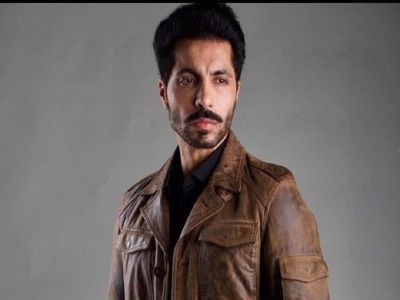 Last year, Deep Sidhu made headlines when he was arrested by the Delhi Police in connection with the Republic Day violence on January 26, 2021. Although he was an actor, Mr Sidhu had an array of professions. He was a barrister, an activist and even a lawyer.
During the 2019 elections, he stood and campaigned for Sunny Deol from Gurdaspur and is said to be close with Sunny Deol. In the farmers' protests in 2020, farmer unions used Sidhu's picture with the Prime Minister and Sunny Deol to show his link of BJP and the RSS in the protests. However, he had denied this claim. 
He died in a road accident on the 15th of February while travelling from Delhi to Bathinda. According to various visuals from the accident site, it became apparent that a white Mahindra Scorpio had hit a trailer truck from the rear side. The driver's side of the SUV was smashed and destroyed from the impact. When he was brought to the hospital, the authorities had declared him dead. 
Interestingly, according to various news reports, there may have been a possibility of drunk driving involved. News 18 reported that viscera samples were collected after a "partially consumed liquor bottle" was found on the scene. 
But was Deep Sidhu a political activist as claimed by himself and many? While searching on the net, apart from the movies he was working on a life of a human rights activist, Jaswant Singh, his political activism was limited to the farmers protest and campaigning for Sunny Deol. 
During the farmers' agitation, he was seen arguing with the police saying it was inqualab and it was a revolution itself. Moreover, he had a difference of opinion with the farmer union leaders as he had a federalist stand while they did not. Soon, a separate camp cropped up after the farmer leaders resented him. They felt he was deviating from the core issue. He partially withdrew and told his supporters that the farmer leaders were misusing their participation.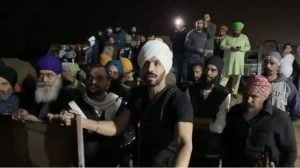 Although he had limited exposure to political activism, he did influence a sizeable number of followers. However, it does not spare him that he was accused of discrediting a national flag over a religious flag. Is this where India is headed? A religious-based democracy? One might argue yes, but I would say India's democracy is still strong. Mr Sidhu's politics has been a controversial one however, he was largely successful to create his band of followers and even getting support from people. In my opinion, he may have been in the wrong but until the courts prove him so; he is a political activist, an actor, a lawyer and a barrister. 
References: News 18, NDTV and The Indian Express