*** Before you start reading, please understand that #ChetanBhagat's books are not English Literature ***
#Classics are often adopted as movies in almost all cinema industries of the world and in the Hindi Film Industry this has been happening since 1960s where #RKNarayan's English classic, 'The Guide' was made into a movie as Dev Anand in the lead, followed by several others like 'Kala Patthar' on Joseph Conrad's 'Lord Jim'. What we fondly remember now is how Vishal Bhardwaj with such ease and brilliance recreates Shakespearean classics like #Othello, #Hamlet, #Macbeth and places them in an Indian setting.
Others being, how #JaneAusten's 'Emma' was recreated as 'Aisha' (a pretty enjoyable film), Charles Dickens' 'Great Expectations' was recreated as 'Fitoor' (Don't watch), O Henry's short story 'The Last Leaf' as 'Lootera' (Don't watch either) among others. That pattern that we witnessed here is that recreating classics is not an easy job and most don't perform at the box office, while some movies based on contemporary novels like 'Raazi', and others have been a success.
Here, lets discuss top 10 English Classics that can be recreated as #Bollywood films:
#Tom Jones by Henry Fielding
The character of Tom Jones created by #Fielding has been a picaresque one. If Kabir Singh has been able to create such an impact, the story that revolves around Tom in the novel is more intriguing and very finely pushes the character to the deepest layers on psychological intrigue. But the manner he gets his way out, will be fun to watch. – Adventures of Huckleberry Finn by Mark Twain
Fun fact: Mark Twain's real name was Samuel Langhorne Clemens.
Talking about #HuckleberryFinn, at the outset it might look like a Children's novel or used for this purpose, this novel explores many themes like racism, juvenile delinquency, slavery, troubled relationships, fraud and what not, all of these experienced by a young lad and his journey, incorporated in an Indian setting will be lovely to watch.
– Tess of the D'Urbervilles by Thomas Hardy
Hardy's portrayal of the character of Tess in the novel and her odds with the societal norms is something very relevant to our nation, prone to judgement, deceit, love affairs and impulsive decisions, this novel and the character of #Tess will always be my dream to watch on screen as Tess is neither the good cop nor the bad cop here. Subtle? Read the novel I guess…?
– Mrs. Dalloway by Virginia Woolf
Placed in the category of Psychological novel, this novel starts at 11 AM and ends at 3 AM early night, just in a day. It speaks about the psyche of several characters and psychological dilemma faced by them. The novel shows character perspectives of various people and in turn relates all of them to a single story. It will be super interesting to watch!
– Sons and Lovers by DH Lawrence
DH Lawrence is known for such beautiful, erotic and evocative stories. This story is said to have been characterized by #Oedipuscomplex as theme or probably a motif. This is a family drama and makes use of various complex relationships and India loves family dramas and complex relationships, remember 'Kabhi Kushi Kabhi Gam'? – A House for Mr. Biswas by VS Naipaul
This masterpiece won #Naipaul the Nobel and why not? It' such a hilarious and a compelling read! The character of Biswas will land for the Indian audience as a favorite one and with some more flavors and twists, the character and his story in the quest of getting a house will be a joy ride to watch!
– 1984 or the Animal farm by George Orwell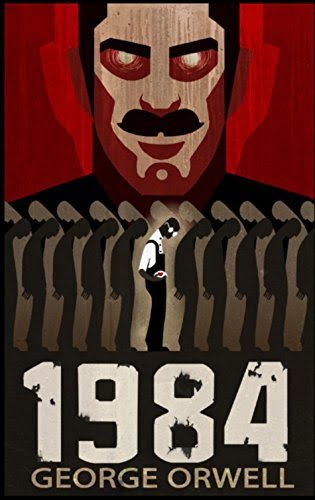 I don't particularly refer to one of these or any particular storyline but I love the themes! Orwell is the king of irony, social satire and sarcasm, and these novels present a beautiful paradoxical picture of what is happening with the nation presently, how it shapes the administration, economy and politics and this incorporated in an Indian setting will be mind-blowing as India is in a dire need for such a reality check!
And that's the list!
I would have loved to mention A Passage to India, The Great Gatsby or Pride and Prejudice but they have all been made into Hollywood films and that was satisfying enough…
– Md Saqlain Jameel
– Bengaluru