One of the most imperative personalities in the Indian freedom struggle, Dr B.R Ambedkar is often remembered as the father of the Indian Constitution. However, his contribution is not just limited to India's constitution, reduction in labour hours from 12 to 8. To add, he made significant efforts to improve the condition of women in India and to grant them more rights.  Moreover, he was also responsible for the formation of the Reserve Bank of India. Despite his contribution, Bollywood has not paid him his due respect. But, still, there are some films surrounding his life. News Hamster lists the 6 best films you should watch on Ambedkar Jayanti.
List of Movies on Ambedkar
Jai Bhim (2021)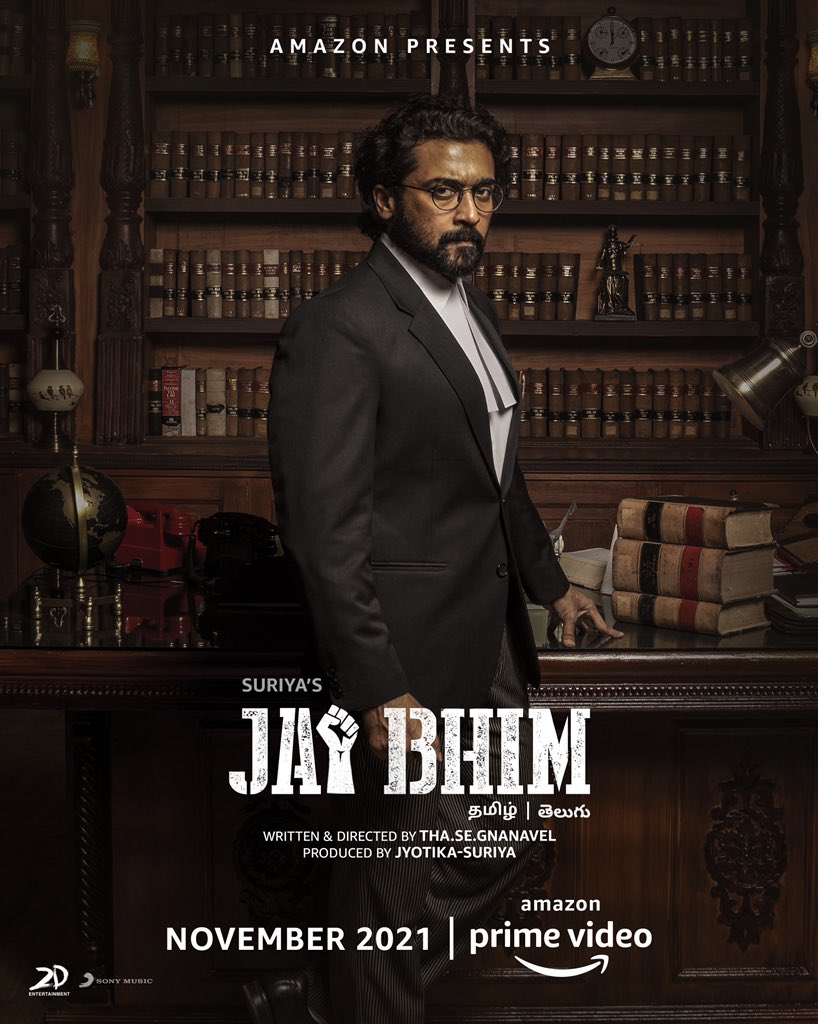 Jai Bhim (transl. Victory to Bhim) is a 2021 Indian Tamil-language legal drama film directed by T. J. Gnanavel. The film deals with the subject of police bias and state violence against a marginalised community. Rated at 9.4 on IMDB the film is an amazing courtroom drama.
Yugpurush Dr. Babasaheb Ambedkar (1993)
The film is a 1993 Marathi film directed by Shashikant Nalawade. It is a biographical film based on the life of Dr Babasaheb Ambedkar. The film showcases the series of events and the thought process that led to Ambedkar's involvement in India's freedom struggle. Rated at 8.3 on IMDB, the film is a must-watch.
Bal Bhimrao (2018)
Bal Bhimrao is a Marathi movie starring Vikram Gokhle and Master Manish Kamble in prominent roles. The cast also includes Mohan Joshi and Kishori Shahane Vij. It is a drama directed by Prakash Narayan Jadhav and immaculately represents Ambedkar's childhood struggles.
Dr B.R Ambedkar (2005)
A social drama based on the life of Dr B.R Ambedkar, an Indian jurist, economist, politician and social reformer, who fights for the rights of Dalits and against various forms of social discrimination. With powerful dialogues and great writing, the film keeps you hooked to the screen.
Dr. Babasaheb Ambedkar (2000)
This film depicts the life and times of a great social reformer, Dr Babasaheb Ambedkar. It documents his journey as a student in New York to the battles he fought for his community. The film is an absolute gem with great acting and dialogue delivery.
Rambai (2016)
Ramabai is a 2016 Indian biographical film in the Kannada language, based on the life of Ramabai Ambedkar, the first wife of Indian social reformer and politician B. R. Ambedkar. The film is directed by M. Ranganath and stars Yagna Shetty as the eponymous lead, and Siddaram Karnik as Ambedkar. With not so hammy and over the top patriotic dialogues, the film is a must-watch for anyone who wishes to know more about Ambedkar's life.