A shocking report by an International property consultant group has claimed that out of 271 operational malls in the country, 57 malls lie in the shadows and need immediate restoration. These are nothing but Ghost Malls. 
The report 'Think India Think Retail 2022' on Tuesday highlighted 8 Indian cities, with the highest load of dilapidated malls located in Delhi NCR   Pune and Hyderabad.
According to Knight Frank, India has a total mall stock of 92.9 million sq feet spread across 271 malls in 8 megacities: Bengaluru, Hyderabad, Mumbai, Chennai, NCR, Pune, Kolkata, and Ahmedabad.
Interestingly, the empty malls in question comprise a whopping 8.4 million square feet in gross leasable space, the lion's share of which is occupied by malls in NCR specifically Delhi, Gurugram, and Noida.
The loss accumulated by these malls goes up to 524 million dollars!
A nasty reality check for developers – Ghost Malls
"If a mall has a vacancy of over 40% it is defined as a ghost mall." the report read, further emphasizing the need for alternatives to utilize the malls, now shadowed by the growing era of e-commerce in India.
"Some of the shopping mall assets developed in the golden era of mall development in India were in for a reality check by the dusk of 2008, when India was hit by the global recession. Developers who had jumped into the mall business without any understanding of the demographics and demand were biting their nails," the research report added.
Restoration of the malls is crucial, given the number of assets left unused within the spaces.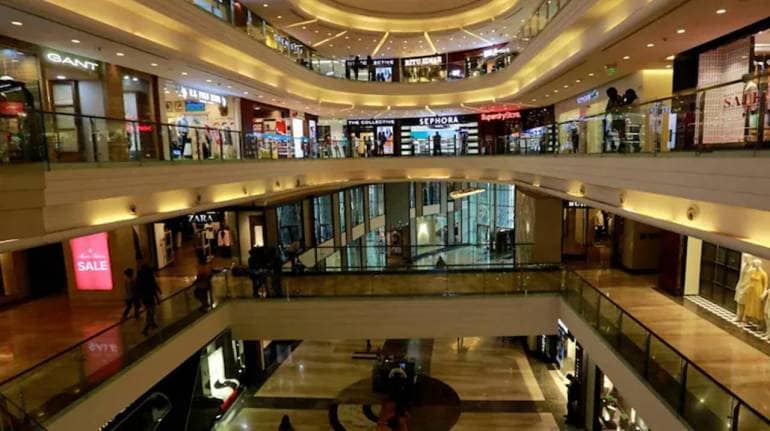 "Lack of due diligence, mall shortcomings such as size and ownership patterns, design issues faulty layouts with dark alleys, lack of customer walk glow management, low occupancy, and lack of anchor tenants"- have equally contributed to the cocktail of issues faced by underutilized malls in the country.
 All attempts to breathe life into these assets and attract a good retailer mix and footfalls have been unsuccessful," knight frank added.
Vivek Rathi, Director of Research of Knight Frank India, expected the fresh supply of retail space in malls to be at 50-55 million square feet over the next six years.
How do we restore the capital stuck within the malls?
The report mentioned a couple of suggestions to tackle this issue.
Leasing out empty spaces for long-term commercial use to local businesses can be done. Demolition of the existing structure and sale of land to minimize the losses was another suggestion highlighted by the property consultant.