It has not been one of the best years for the press, the war in Ukraine has killed multiple journalists, the Taliban regime has regularly brutalised any form of free press within its border and in Mexico, dozens of journalists have died due to the terrible gang violence of the region.
Yet journalists around the world keep doing their job of breaking facts to the people making our democracies strong and vibrant.
Recently one very significant award to celebrate this profession was held- The Pulitzer Prize.
Indian journalists Late Danish Siddiqui along with Adnan Abidi, Sanna Irshad Mattoo and Amit Dave were awarded the Pulitzer Prize for their photojournalistic coverage of the COVID-19 Crisis.
The reportage of these journalists stirred deep emotions among the people and also helped to maintain the accountability of the government towards its people in crisis.
What is the Pulitzer Prize? What is its significance to the Indian Media industry? Let us discuss all this in this article.
The Pulitzer Prize for feature photography is awarded to Adnan Abidi, Sanna Irshad Mattoo, Amit Dave and the late Danish Siddiqui of Reuters for the coverage of COVID in India https://t.co/ukVBIkTskW pic.twitter.com/A3e7b3RpGh

— Reuters Pictures (@reuterspictures) May 9, 2022
What is the Pulitzer Prize?
According to Britannica Pulitzer Prize, is any of a series of annual prizes awarded by Columbia University, New York City, for outstanding public service and achievement in American journalism, letters, and music. The awards are made by Columbia University on the recommendation of the Pulitzer Prize Board, composed of judges appointed by the university. The prizes have varied in number and category over the years but the current number is  14 prizes in the field of journalism, 6 prizes in letters, and 1 prize in music.
What is its significance to the Indian Media industry?
Indian media is not in its best shape, in the recently released press freedom index India ranked 150 out of 180 countries moving even down 8 steps from 142 last year.
Yet all is not lost as seen by the amazing achievements of the Indian winners of the same.
These amazing photojournalists with their photographs helped expose the failing system of the health infrastructure of the country.
The honest coverage of the pandemic is also really important to maintain the accountability of the government.
Even though it is an all American affair, appreciation for Indian photojournalists at this International level helps motivate a new generation of Indian photojournalists to do honest creative reportage for their nation.
The importance of this award is clear for the winners. One of the awardi, the Kashmiri Photojournalist Sanna Irshad Mattoo in an interview with Indian Express said "It is huge (for me). It is a proud moment for us."
All of this helps us to understand the importance of this prestigious award and how these individual victories help to weave a societal narrative toward positive photojournalism.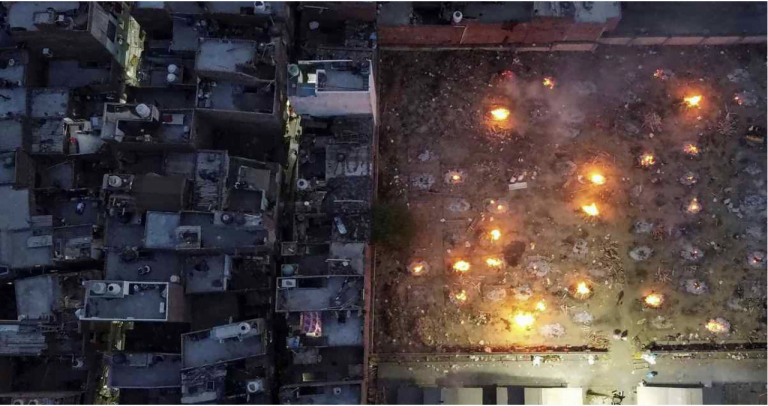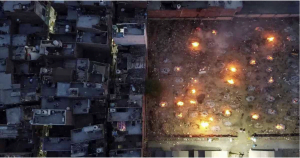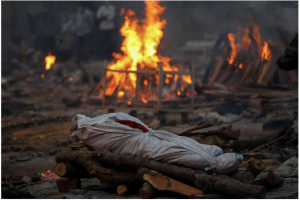 Credits:- Scroll, Indian Express and The Hindu
Featured Image Credits:- Scroll