India is observing 'Shaheed Diwas' today to mark the death anniversary of the charismatic and brave freedom fighter Bhagat Singh who was hanged at the Lahore Central Jail in Lahore on March 23, 1931. Singh chose violence to free India from the 'Raj' and got involved in the freedom struggle at an early age
Bollywood films showcasing Singh's brave acts continue to inspire millions even today as multiple directors from Bollywood have come forward to pay their tributes to the great revolutionary.
List of Movies on Bhagat Singh
Shaheed-E-Azam (2002)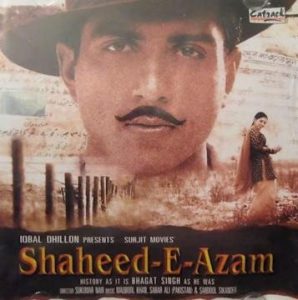 Directed by Sukumar Nair, Shaheed-E-Azam was one of the three films released in 2002 based on Bhagat Singh's life and Sonu Sood played the role of Singh. Enamoured with powerful dialogues and brilliant writing, Shaheed-E-Azam immaculately represents the inspiring journey of Bhagat Singh.
Shaheed (2002)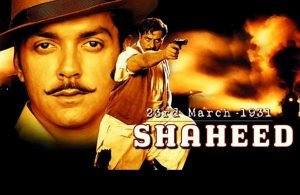 Another 2002 film, Shaheed was directed by Guddu Dhanoa based on the events of the hanging of revolutionary fighters, Bhagat Singh and his companions, Rajguru, and Sukhdev. The lead roles were performed by Bobby Deol as Bhagat Singh and Sunny Deol as Chandrashekhar Azad. The film showcases the series of events and the thought process that led to Bhagat Singh's involvement in India's freedom struggle.
The Legend of Bhagat Singh (2002)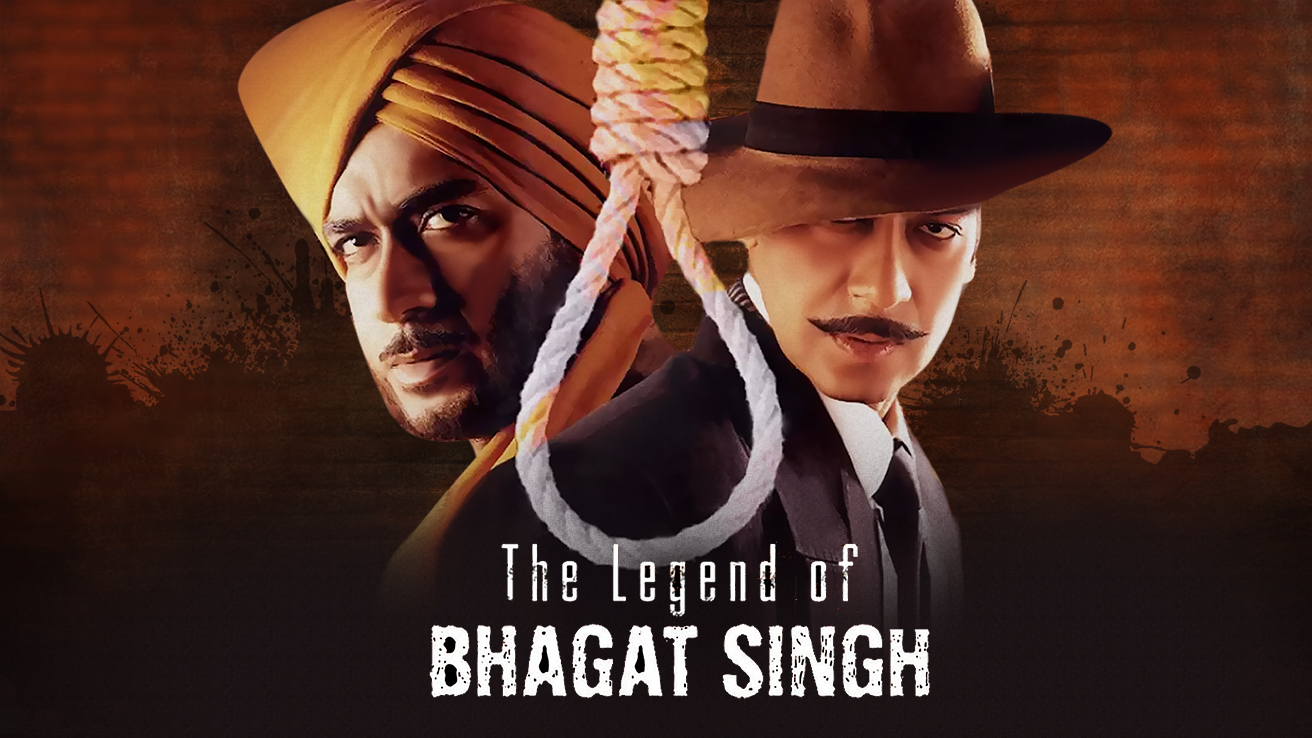 The Legend of Bhagat Singh is the third film on the life of Bhagat Singh that was released in the year 2022. Directed by Rajkumar Santoshi, the film takes cues from the book 'Jail Diary and Other letters' and is an absolute gem with great acting, direction, and dialogue delivery.
Shaheed Bhagat Singh (1963)
Starring the legendary actor Shammi Kapoor, Shaheed Bhagat Singh narrates the story of Bhagat Singh and how he fought for Indian independence along with fellow members of the Hindustan Socialist Republican Association. Moreover, the film also gives a good insight into India's struggle for independence.
Shaheed-E-Azad Bhagat Singh (1954)
After 23 years of his death (1954), this was the first film to be made on the life of Bhagat Singh. The movie was directed by Jagdish Gautama and had Prem Abeed, Jairaj, Smriti Biswas, and Ashita Mazumdar in lead roles. Mohammed Rafi's 'Sarfaroshi Ki Tamanna Ab Hamaare Dil Mein Hai' from the film went on to become an iconic hit that is cherished even to this day.
Amar Shaheed Bhagat Singh (1974)
Amar Shaheed Bhagat Singh is a biopic and historical drama film based on the life of Shaheed Bhagat Singh. The hardships faced by the freedom fighter for our country are well portrayed in this film. With not so hammy and over the top patriotic dialogues, the film is a must-watch for anyone who wishes to know more about the Indian freedom struggle.
Rang De Basanti (2006)
Created and directed by veteran Rakeysh Omprakash Mehra was a huge hit among the Indian youth. The film offers quite a different plot and it's not a movie based on Bhagat Singh's life, but instead shows how the life of a student at Delhi University changed after he worked on a documentary on Bhagat Singh, Chandrasekhar Azad, and other revolutionaries. Rated at 8.1/10 on IMDB, the film is a must-watch.