The demise of the longest ruling monarch in Britain's history, Queen Elizabeth II sent shockwaves around the world. After her reign of 70 years as queen, Prince Charles or Charles III, her eldest child, is set to be the next Monarch of Britain.
As we prepare for the coronation of the new king, here are 10 lesser-known facts about him that not many know about:
1. He was bullied as a child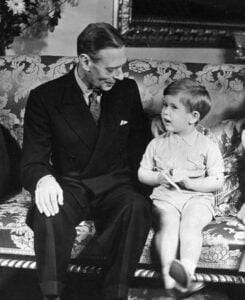 Credits: Town and Country magazine
It's baffling to believe that the 73-year-old heir was relentlessly bullied while growing up. As a royal, boarding school was a reality he had no choice in, and it was widely reported that he like other children of his age, was often homesick, and considering his status in society at that time, experienced significant isolation.
"He was crushingly lonely for most of his time there. The wonder is that he survived with his sanity intact," Charles' classmate, Ross Benson, shared in an interview with the Radio times.
2. He had an affair with Diana's older sister
Although being in the constant public spotlight over the decades for his affairs leading to a high-profile divorce from Princess Diana, it was pretty strange when facts surfaced about his relationship with Sarah Spencer, Diana's older sister in 1977.
In an interview with Marie Claire, Sarah Spencer recalls how she wouldn't have married the heir to the throne even if he were the Dustman or the King of England.
"Charles makes me laugh a lot. I really enjoy being with him, but there is no chance of my marrying him. I'm not in love with him. And I wouldn't marry anyone I didn't love." Sarah shared.
3. He has an amphibian named after him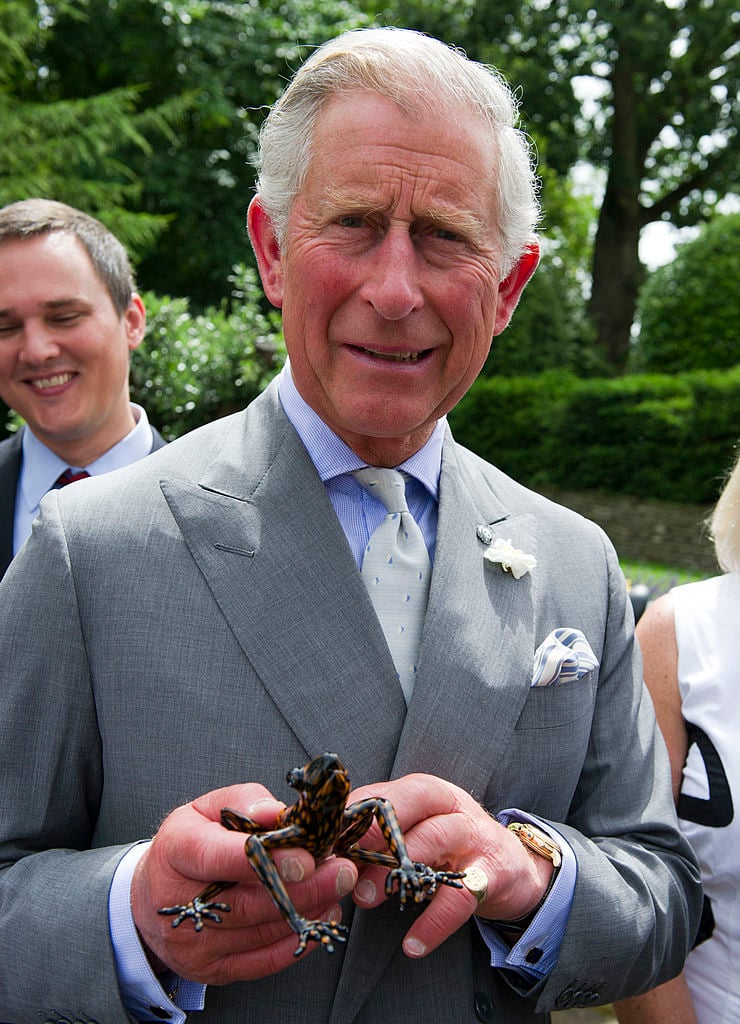 Credits: Getty Images
The prince, lauded for his outstanding contribution to environmentalism and climate change, has a newly discovered species of amphibian named after him. Hyloscirtus princecharlesi, the frog species, was found by scientist Luis Coloma in the lust Ecuadorian forests. The heir later had arranged to meet Luis at a workshop in England.
4. He is an avid supporter of good causes
It is interesting to know that the heir is a patron/president of over 400 organizations. Being vocal on organic farming, he also supports horticulture as well as organizations related to the sustainability of the environment.
5. He has published a children's book
'The Old Man Of Lochnagar', a 1980 classic picture book had been written by the Prince. The book, which delves into the life of a Scottish man went on to be adapted into an animated movie, a musical, and a ballet, the proceedings of which help finance Charles's charity for at-risk kids and adults called 'The Prince's Trust.'
6. He has a soft spot for Shakespeare
Known for his odd hobbies, the prince was a great fan of legendary playwright Shakespeare. As a teenager, he was cast as the lead in Shakespeare's Macbeth and had also landed the role of  Exeter in his school's play of Henry V which, according to sources, had been an excellent performance.
He also appeared in a skit for BBC's Shakespeare Live in 2016.
7. He was known for his views on religion
According to Charles at Seventy, the prince had studied the Koran and Judaism in-depth, attended Catholic Masses, and made a point of visiting Christian, Sikh, Muslim, and Hindu communities during official visits.
A promoter of inter-faith dialogue, he had intended to be rather called a 'Defender of Faith' instead of the traditional 'Defender of The Faith' in an old 1994 interview.
8. He was not keen to marry Diana Spencer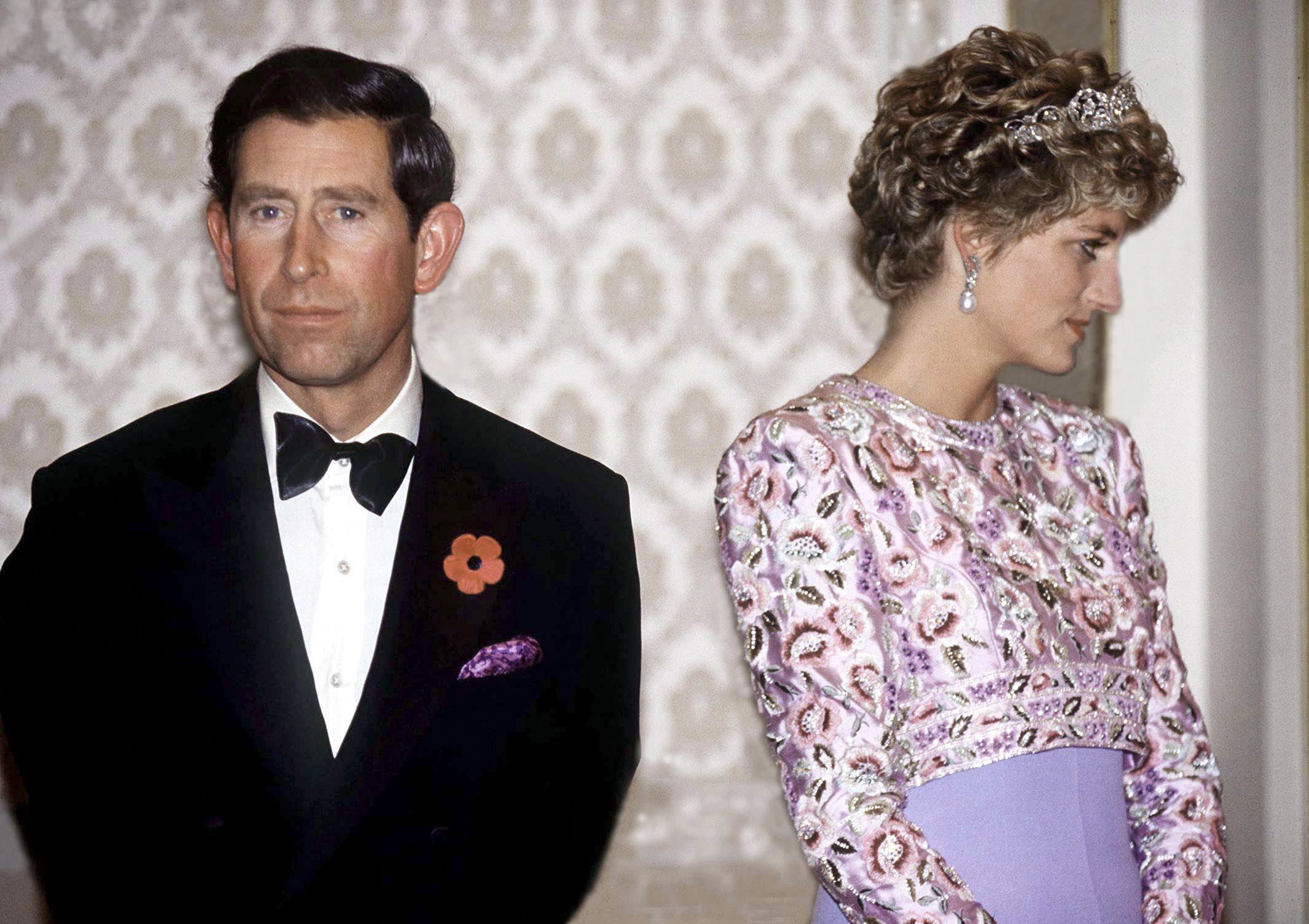 Credits: Town and Country Magazine
In the book Charles at Seventy, the prince had claimed that he didn't want to marry his teenage bride as he hadn't gotten to know his fiance. 
"So why get married, if not for true love? Things were very different in those days," the Prince of Wales had lamented after shocking claims that he had started regretting the proposal after the two were engaged and yet went on to marry Diana, a union that soon ended in a tumultuous divorce.
9. The prince of Wales was fond of magic!
Interestingly, he was an official member of the Magic Circle, a secretive association of magic enthusiasts, invited by his great uncle Earl Mountbatten, who himself had been a member of the group for over two decades.
10. Prince Charles was a picky eater
Credits: Getty Images
Reportedly, he has been a very picky eater, making sure he received his favorite breakfast almost every day, despite being exposed to international cuisines and culture as a royal.
His breakfast consists of eggs or wheat germ and cereal grains with honey, served with fruit and tea, with his unique specifications and liking. One of his chefs Mervyn Wycherly had shared in an interview how the royal liked his hard-boiled eggs, boiled for exactly 4 minutes before being served to him!