For the first time since Emergency, a lot of activists were arrested under several charges during the CAA protests which emerged in the country last December. Some of these arrests were spoken about more than the others due to their controversial nature. Take a look at them and a couple of other controversial arrests of the recent times.
Varavara Rao
The popular poet, literature enthusiast, political activist and extremist was arrested on 28th August 2018 for his involvement in the Bhima – Koregaon violence incident which occurred in January the same year. A program called Elgaar Parishad was organized to celebrate the 200th anniversary of the battle of Bhima- Koregaon and the police alleged that the speech given by Rao and other activists were responsible for the violence that happened the next day. Some reports also alleged that a plot was discussed to assassinate PM Modi in the event and a letter was circulated about the same. But Rao denied his involvement in the plot.
Farooq Abdullah
The three time Chief Minister of then state of Jammu and Kashmir was placed under house arrest on 5th August 2019 since the abrogation of Article 370, in Srinagar. He was arrested under Public Safety Act which means that a person can be imprisoned up to two years without any charge or trial. Many other senior leaders of J&K were house arrested under the same Act after the abrogation.
Sharjeel Imam
Imam, a research scholar at JNU was accused of sedition and arrested on 28th January 2020 in Jehenabad (Bihar) after a video of him allegedly making anti national comments was circulated on social media. Allegedly, he called to sever the whole of Northeast from the rest of India after imposing CAA. There were also claims by Delhi police that he made divisive speeches and Jamia Milia and Aligarh Muslim Universities. The arrest was heavily criticized by the JNU student union as they said in a statement that the arrest shows Islamophobia, selective amnesia and bias matter more than anything for a state apparatus under control of RSS-BJP.
Kafeel Khan
The pediatrician from Uttar Pradesh was arrested in Mumbai on 30th January 2020 on the accusations of delivering a provocative speech on the CAA at Aligarh Muslim University in December 2019. The FIR said that Khan disturbed the peaceful atmosphere and the communal harmony of the University. Khan was also jailed in 2017 in connection with the death of 60 children in a UP government hospital. There were speculations about why Khan was arrested 40 days after the charges were filed against him, considering that he was supposed to be present at an anti CAA protest in the city.
Amulya Leona
Amulya is a 19 year old student from Bengaluru who was arrested on 20th February 2020 charged with sedition as she shouted "Pakistan Zindabad" at an Anti CAA protest in the city. Hyderabad MP Asaduddin Owaisi was also present during the event and he and other activists rushed to drag the mic away from Amulya as she continued to say "Hindustan Zindabad. The difference between Hindustan Zindabad and Pakistan Zindabad is….". Owaisi clarified that he had no links with the girl and the girl's father also said that what she did was wrong, and he doesn't care about the punishment given to her.
Khalid Saifi and Ishrat Jahan
Civil society activist Khalid Saifi and former Congress councilor Ishrat Jahan were arrested on 26th February 2020 from Khureji, in Delhi during the Anti CAA protests. They were apparently arrested when they were trying to prevent police officers from evacuating the protestors. Kaifi requested the police to let the women of Khureji to protest peacefully and then he was arrested, according to eyewitnesses.
Chingiz Khan
Khan was a PhD scholar at the history department of JNU was arrested by the police on April 8th from his Manipur residence and was charged with inciting communal disharmony disaffection towards the government. The charges were slapped for writing an article critical of the Manipur state's BJP government's policy towards Muslims in April 2019. The same article was translated and produced in a local news daily in 2020 and police took suo moto cognizance and arrested Khan for the above mentioned charges, in spite of hi playing no role in the translated article's headline which was termed as inflammatory.
Safoora Zargar
This was one of the arrests that attracted huge debates on social media as Safoora was three months pregnant at the time of her arrest on 10th April 2020 and by this time COVID 19 was spreading in prisons. A M. Phil student at Jamia Millia, she was arrested on conspiracy charges in connection with the riots occurred in February as a part of Anti CAA protests. She had allegedly obstructed a road and was later charged under Unlawful Activities Prevention Act. She was granted a bail on 23rd June on "humanitarian grounds" after rejecting the plea 3 times.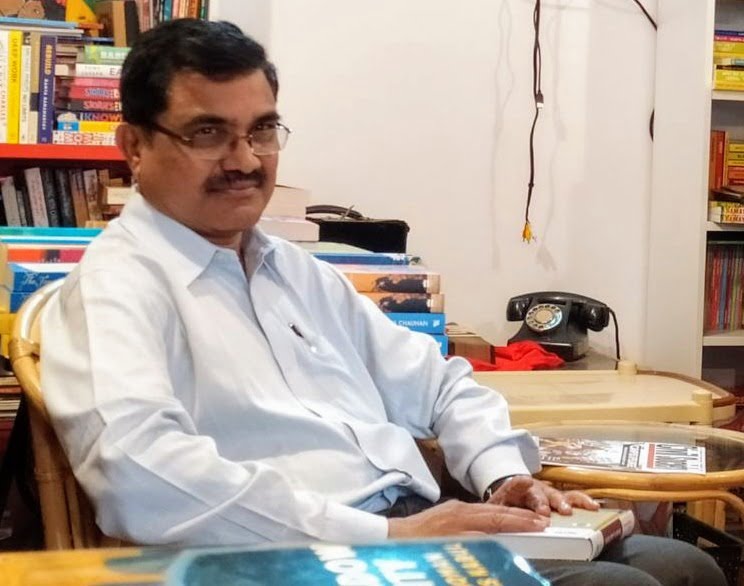 Anand Teltumbde
Anand, the grandson in law of of B.R. Ambedkar was earlier arrested and released on the same day in 2019 in connection with the Elgaar Parishad case. This year, after rejecting his pre-arrest bail plea, the Supreme Court directed him to surrender before the National Investigation Agency (NIA) in March. After seeking some extension time, Teltumbde surrendered himself at the NIA office in Mumbai, on 14th April post which he was arrested by the Agency. Prakash Ambedkar, Babasaheb's grandson said these were all the efforts of the Sanghi Parivar to attack the legacy of BR Ambedkar.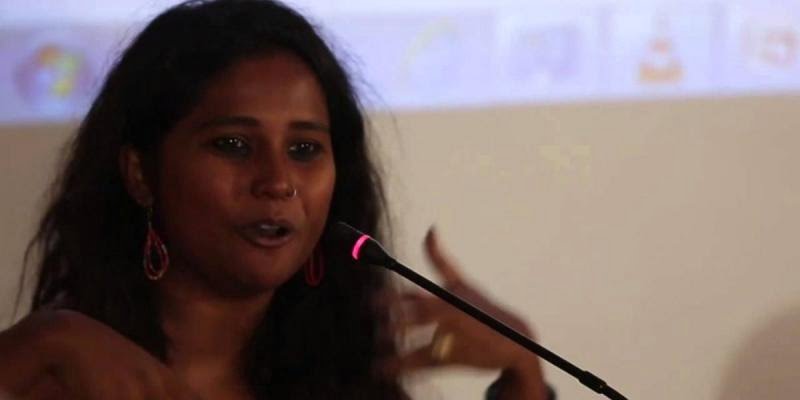 Devangana Kalita
An M.Phil student from JNU, Kalita was arrested three times in less than 10 days in May – June 2020. They first arrested her with fellow protestor and student Natash narwal on 23rd May in connection with the Anti CAA protests in Jaffarabad but were soon granted bail. The police arrested them in a separate case on 28th May in connection to Delhi riots and were charged under murder, rioting and criminal conspiracy. At the end of 2 days of judicial custody for the case, another case was booked against her with reference to unlawful assembly and rioting at Daryagunj.
– Jahnavi TR
– Bengaluru
References – ndtv.com
thewire.in
Aljazeera.com